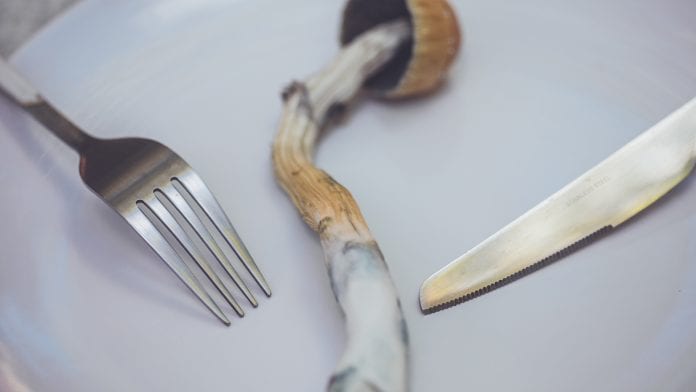 A new wave of scientific research looking at psilocybin could offer promise for the treatment of a number of mental and medical conditions – including anorexia.
One condition that psilocybin has been shown to hold potential as therapy treatment for is eating disorders, and a psychedelic research centre is holding clinical trials as part of an anorexia psilocybin treatment study.
Psilocybin is a naturally occurring psychoactive substance found in certain species of mushrooms and research into the chemical has been limited due to its scheduling as an illegal drug in many countries across the world.
Johns Hopkins University recently secured funding of $17m (~€15.39m) to start the Center for Psychedelic and Consciousness Research at Johns Hopkins Medicine, making it the largest research centre of its kind in the world. The centre will be carrying out research in the hope of creating precision medicine treatments tailored to individual patients' specific needs.
Psychedelics are a class of drugs that produce unique and profound changes of consciousness over the course of several hours. Much of the early work at Johns Hopkins has focussed on psilocybin, the chemical found in so-called magic mushrooms.
Psilocybin and anorexia
A study that will be carried out at the centre will be looking at the psychological effects of psilocybin, including whether or not it can help with anorexia.
Anorexia kills more people than any other mental health condition and there are many related medical and mental complications that come with it – including thoughts of suicide.
Paul B. Rothman, dean of the medical faculty at the Johns Hopkins University School of Medicine and CEO of Johns Hopkins Medicine, said: "Johns Hopkins is deeply committed to exploring innovative treatments for our patients.
"Our scientists have shown that psychedelics have real potential as medicine, and this new centre will help us explore that potential."
Roland Griffiths, the centre's director and professor of behavioural biology in the Department of Psychiatry and Behavioural Sciences and the Department of Neuroscience at the Johns Hopkins University School of Medicine, said: "The centre's establishment reflects a new era of research in therapeutics and the mind through studying this unique and remarkable class of pharmacological compounds."