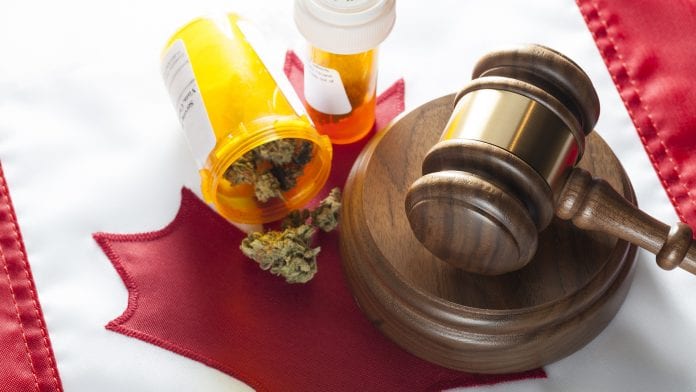 After a month of accepting pardon applications the Canadian federal government has approved 44 out of the 71 applicants of their cannabis convictions.
Canada was the second country to fully legalise cannabis for both medical and recreational purposes last year. However, the country still faces a multitude of legal barriers that have hindered consumers and businesses, such as cultivators and retailers facing limitations like curtailed operating hours and limited licensing agreements.
However, public officials and consumers have now begun to voice their concerns regarding the criminal justice system. Many regions that are moving towards cannabis legalisation build a foundation of expunging previous cannabis criminal convictions.
Cannabis convictions
New York Senator Jamaal T. Bailey: "Marijuana possession gives those convicted a criminal record that will follow them throughout their lives, potentially limiting their access to education, affecting their ability to obtain employment leading to a potential inability to provide for their families.
"The creation of a mechanism for expungement, both retroactively and forward-looking, is a step in the right direction in finally ending the heavy-handed war on drugs."
In 2016, it was reported that 58% of police-reported Controlled Drugs and Substances Act offences were cannabis-related. Additionally, according to a piece of open-source information on Canada's politicians, approximately 250,000 Canadians are eligible for a pardon.
The fight for patients
John Conroy, a long-time civil rights advocate and lawyer who has been involved in multiple cannabis cases, including the Allard decision that granted patients the right to grow their own cannabis, agrees pardons don't go far enough.
He points out that a pardon really means the record is 'moved into a different filing cabinet' and that it can be revoked in certain circumstances. He said: "The problem in this day and age is that simply having your name in a digital database associated with some prior conduct can lead authorities to deny you something.
"What we need, if it is at all possible, is a sanitising of all government digital databases and particularly law enforcement databases, including Customs and Excise.
"By searching for the word 'cannabis' or 'marijuana' in all these databases and deleting from them any data or details that are potentially prejudicial simply because of an association to circumstances in which cannabis was involved."
The war on drugs
Other nations have also based their cannabis legalisation efforts on a foundation to expunge past criminal records.
Mexico is moving towards legalising cannabis as well, with a primary goal of ending the war on drugs and lowering criminal conviction rates. Historically, Mexico is a region that has been ravaged by the war on drugs, resulting in thousands upon thousands of deaths, and recently, Mexican Senator Julio Menchaca Salazar introduced a piece of legislation that would allow for legal possession, cultivation, and consumption of cannabis for personal use by adults.
Similarly, Andrew Cuomo, Governor of New York, is also pushing for legalisation to end the racial and ethnic disparities between the African American and Latino communities. His efforts have so far been unsuccessful in the state of New York. However, Cuomo did manage to decriminalise cannabis recently, making cannabis possession and use a violation, instead of a crime.
New York is also creating a process for individuals convicted of cannabis possession to have their records expunged.