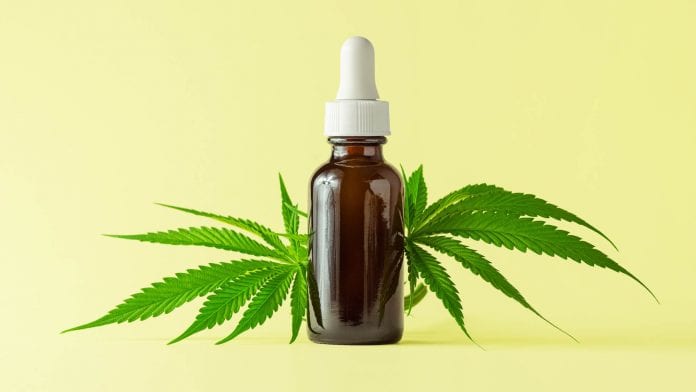 Following the issuing of the Food Standards Agency's (FSA) CBD safety advice, a UK cannabis body, CannaPro, has suggested that the solution for the CBD industry is a cannabis regulation authority.
Last week the FSA issued its first ever CBD safety advice for consumers, along with a stark warning to manufacturers, setting a deadline for businesses to provide more information about the contents of their CBD products.
Cannabis Professionals (CannaPro UK) is a trade association for the UK's cannabis, CBD and hemp businesses, representing the sector to the authorities and offering guidance and support to businesses. The organisation is backed by CLEAR Cannabis Law Reform, the UK's longest-standing cannabis policy group.
Medical Cannabis Network spoke to passionate advocate for the UK cannabis industry Peter Reynolds, of CannaPro UK, about the ruling, and what this means for the CBD industry.
CBD as a novel food product
Currently, CBD is recognised as a novel food product, a decision which followed on from the direction of the European Commission (EC). The EC provided its view in January 2019 that CBD products, and products containing it, should be considered a Novel Food. A Novel Food is defined as food that had not been consumed to a significant degree by humans in the EU before 15 May 1997.
Reynolds said: "In one sense this announcement is good as now the industry knows where it stands. It was in 2017 that I first started talking to the FSA and they have changed their minds repeatedly, shifting its position over and over again. Finally, they have now actually done something.
"Current news about CBD harming the liver is based on CBD's effects in animal studies where the dosages were up to 2500 milligrammes per kilogramme of body weight. It's also based on Epidyolex's prescribing information, where the dosages are up to 20 milligrammes per kilogrammes of body weight. The maximum recommended dose for CBD food supplements is 200 milligrammes. So, the differences are so vast they are just absurd.
"The whole thing is preposterous. The FSA has failed to respond to any correspondence from CannaPro for the past six months. They obviously feel under pressure to do something.
"They have used the phrase "novel", but these products are not novel. I think anybody selling whole CBD extract products can just continue. The crucial part is that if they really had any genuine concern about safety, how could they possible give people only a year to submit an application?"
A UK cannabis regulation authority is the solution
Reynolds said: "My involvement is much, much wider than just CBD, and I have long argued that cannabis in all its forms needs a separate regulator – the same as it has in the Netherlands, the same as it now has in Germany, and the US states.
"It can't be regulated in the same way as single molecule pharmaceutical medicines as it has nearly 400 or 500 molecules – it is a completely different type of substance.
"A UK cannabis regulation authority would also deal with the problem of prescribing medicinal cannabis because, instead of trying to shoehorn it into a system that just doesn't fit, we can come up with a range of regulations that properly deal with cannabis and its real risks and issues – such as making sure it doesn't contain contaminants and heavy metals, and making sure that THC levels are controlled.
"That's what the solution is – a cannabis regulation authority, which could deal with medicinal cannabis and CBD."
CannaPro is currently working in conjunction with a barrister to publish detailed guidance in March for its members on how to respond to the novel foods announcement form the FSA.