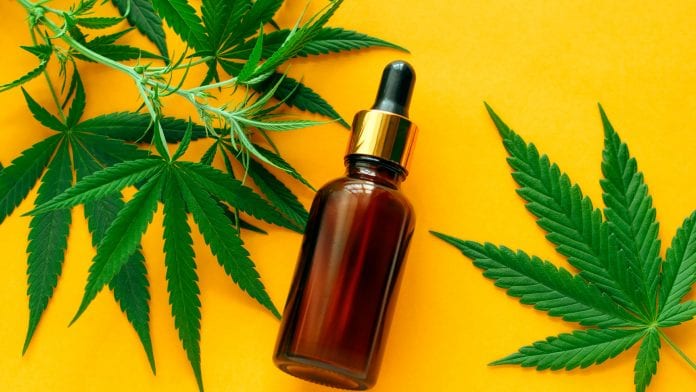 The UK Cannabis Trades Association has responded to yesterday's FSA announcement – stating that CBD does not fall under the scope of the Novel Foods Schedule.
Yesterday, the FSA issued its first CBD safety advice regarding safe levels of CBD consumption for consumers, as well as giving the CBD industry a deadline of 31 March 2021 to submit valid novel food authorisation applications.
The FSA warned manufacturers that CBD products will be taken off the shelves if more information about what is contained in products is not given to the FSA by the 2021 deadline.
The Cannabis Trades Association (CTA) is the largest and longest-standing cannabinoid centric trade association for both the UK and Europe, aiming to promote good practice within the industry. The Cannabis Trades Association expressed its opposition to submitting a Novel Foods Application covering cannabis extracts back in October 2019.
The association has responded to yesterday's announcement.
Cannabis Trades Association respond
The FSA released a public statement for the first time, concerning the debate about the legislation of CBD extracts and CBD products. Although the Cannabis Trades Association (CTA) duly welcome a Route to Compliance for the industry and its members, we are still of the opinion that natural (not isolates or synthetic forms) CBD products do not fall under the scope of the Novel Food schedule.
The CTA fully supports regulation as it ensures consumer safety and gives clarity to the processes required for its members' products to remain in stores across the country. We are continuing a full review process including legal aspects and avenues into the current and proposed regulations for CBD in the UK, whilst maintaining close relationships with relevant authorities and stakeholders. In reality, not all members will be affected by the proposed legislative changes.
Further to the highlighted safety concerns, the CTA agree that CBD as a food supplement should not be administered in high daily doses (above 200mg as approved in 2016 by the MHRA), and consumers should always seek approved medical guidance if taking other medications or during pregnancy. We also maintain our position that CTA members' products are compliant and continue to pose no safety concerns to those consuming within the set guidelines.
In summary, although we do not agree in full with all that is being proposed, we believe it is a positive step towards ensuring consumer safety and that CBD will be on the shelves for many years to come.
As an association, we will continue to work tirelessly to maintain relationships with all the official agencies to ensure our members, their products and the entire industry maintain a Route to Compliance and will issue further statements and guidance outlining the steps the CTA are undertaking.