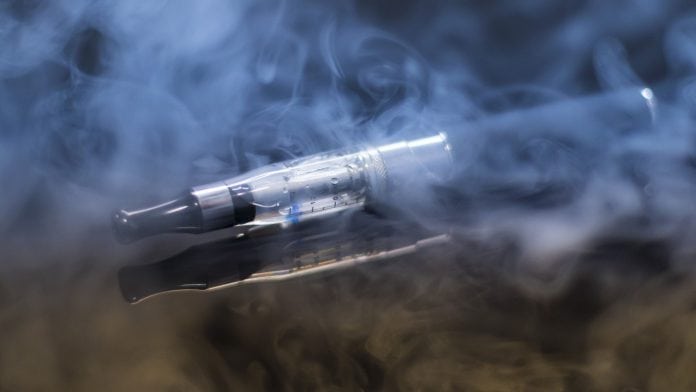 A new report emerging from the University of Gothenburg, Sweden, has said that more needs to be done by manufacturers to advise of the potential hazards of e-cigarettes.
The debate on whether e-cigarettes negatively affect your health is ongoing, with one report from Public Health England (PHE) earlier this year advising that they pose 'small' risk.
However, a recent report commissioned by the County Administrative Board of Västra Götaland and written by Louise Adermark, an associate professor of neurobiology at Sahlgrenska Academy, University of Gothenburg, and assistant researcher Klara Danielsson, has evaluated the safety and health effects of e-cigarettes, revealing less than positive results.
Other health effects
Adermark commented on the report: "Even if the levels of toxins that have previously been associated with conventional tobacco cigarettes are reduced, e-cigarette use can pose other risks.
"Above all, it's the sweet flavourings of e-cigarettes that can affect oral health and lungs in a negative way. This is something that also applies to flavourings without nicotine."
Does it influence tobacco smoking?
The report also shows that young people using e-cigarettes start smoking conventional tobacco-filled cigarettes to a greater extent.
The main reason for vaping is to try and quit smoking; however, several studies have indicated that using this method is not an effective way of doing so.
Making things clearer
The researchers concluded that consumers need to be more informed and that there is a need for a clearer regulation of flavouring ingredients.
Ulrika Ankargen, county co-ordinator for alcohol and drug prevention efforts at the Västra Götaland County Administrative Board, concluded: "It's important for manufacturers and importers of electronic cigarettes to inform users about the potential health risks of flavouring component."
This report comes after a Cancer Research UK-funded paper published in March which found no definitive association between young people using e-cigarettes and the desire to try regular cigarette smoking.
Source: University of Gothenburg 
Recommended Related Articles