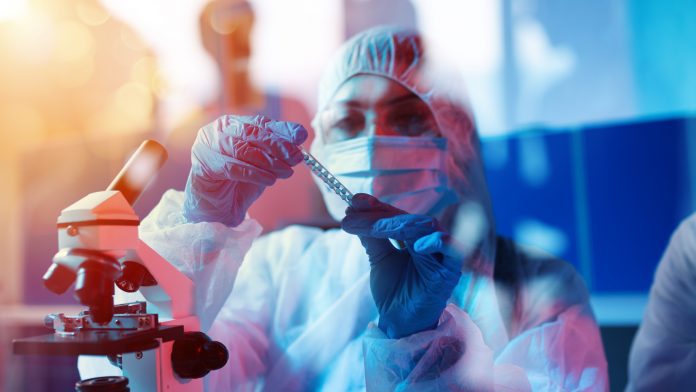 In an exciting development, Defence Therapeutics has received a US patent covering its ADC Platform Technology.
In the latest announcement on August 8th, 2022, Defence confirms that a United States Patent and Trademark Office (USPTO) has granted the Company the US patent number 11,352,437 for its Antibody Drug Conjugate (ADC) Platform Technology.
"This US patent is an important milestone in protecting the commercial potential of AccumTM directly related to our ADC program. Defence is expecting key ADC in vivo results in a few weeks from independent ADCs studies ongoing in Europe. Defence's commitment to protecting the innovation is crucial as its ADC development and ADC interest applied in oncology is advancing rapidly", commented Sebastien Plouffe, the CEO of Defence Therapeutics.
Patenting the ADC Platform Technology
The new patent granted to Defence covers conjugated compounds permitting delivery of antibodies to the nucleus through the AccumTM technology. AccumTM is the first solution for the precision delivery method for improved intracellular ADC routing. Overcoming problematic cell recycling and rejection patterns, Accum™ enables ADCs to control intracellular delivery of chemotherapeutic drugs, resulting in superior preclinical anti-tumour activity. By increasing the tumour targeting specificity – due to increased drug accumulation – non-specific toxicity in healthy cells is greatly reduced.
The growing oncology market
According to Precedence Research Predicts, the global oncology market size is expected to grow to around US$ 536.01bn by 2029 from valued at USD 286.04bn in 2021 and growing at a CAGR of 8.2% from 2021 to 2030.
The global antibody drug conjugates market size is also expected to reach over USD 22.87bn by 2030, registering a CAGR of 16.4% during the forecast period, according to a recent 2022 report by Grand View Research Inc.
Recommended Related Articles