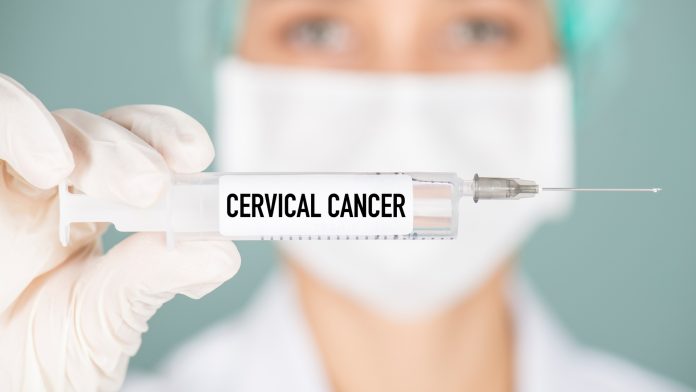 In a groundbreaking advancement in the treatment of cancer, Defence Therapeutics has revealed that the company's AccuVAC-PTE7 cervical cancer vaccine completely protects against the disease.
Defence's AccuVAC-PTE7 cervical cancer vaccine utilises the company's revolutionary AccumTM technology and is a dual-acting protein vaccine that not only safeguards from developing cervical cancer but also treats patients with pre-established tumours.
Current protection from cervical cancer
The protection from cervical cancer can currently only be achieved with the use of Gardasil-9 or Cervarix, two vaccines directed against the L1 proteins of HPV. However, there is no cure for patients with established cervical cancer, and the clinical trials conducted so far with both the E6 and E7 proteins were highly disappointing.
AccuVAC-PTE7 cervical cancer vaccine performance
The Defence Therapeutics AccumTM molecule was previously demonstrated to enhance the immunogenicity of various proteins significantly. The Defence team engineered a novel protein-based vaccine targeting the oncogenic protein E7 that is typically used by HPV to transform healthy cells into an outgrowing tumour.
Pre-clinical studies have illuminated that the AccuVAC-PTE7 cervical cancer vaccine not only provides 100% protection from cervical cancer if delivered prophylactically – before tumour growth – but also shows potent anti-tumoral effects against established tumours when combined with various immune-checkpoint blockers such as anti-PD-1, anti-CTLA4 or anti-CD47.
Sébastien Plouffe, the CEO of Defence Therapeutics, commented: "The idea of having a dual-acting vaccine targeting cervical cancer capable of both protecting and treating patients from cervical cancer is a giant step in the field of cancer vaccines. In addition, this vaccine contains a single protein, the E7, which makes it easier to manufacture and use compared to a mix of 9 proteins as provided by the Gardasil-9 product."
According to Fortune Business Insights, the global HPV vaccine market size was valued at $3.80 Bn in 2019 and is projected to reach $12.69 Bn by 2027, with a CAGR of 16.3%.