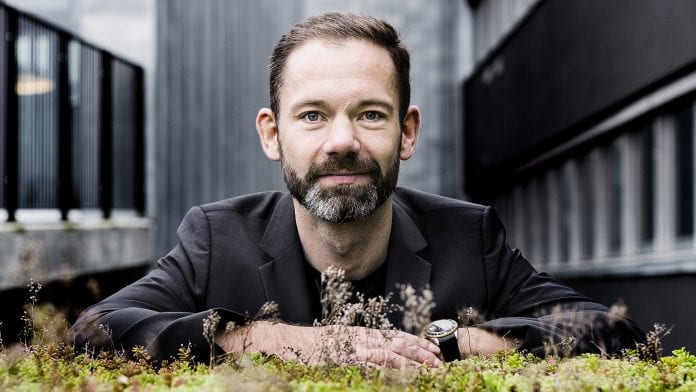 Nine months ago, the Danish pharma specialist NNE sowed a seed – a team providing strategic business consulting on growing, producing and distributing medical cannabis.
Now NNE reaps the harvest; The team has 25 projects in the basket and is currently counsellors for Canadian Atlas' major cannabis investment in Denmark. The NNE CEO describes the team as a 'disruption from within'.
While greenhouses with tomatoes and mushrooms are transforming into growth centres for cannabis in the Danish countryside, disruption is taking place in the Copenhagen Metropolitan Area, where pharma specialist NNE is located.
The connecting thread is medical cannabis – the pharma industry's engine of growth.
Successful knowledge-sharing from Canada to Europe and back again
A year ago, a small group of NNE employees gathered to identify new business opportunities. Just three months later, NNE made a strategic choice and established an agile cannabis team that advises businesses in the development and investment phase ahead of the decision to build a facility for growing, producing and distributing cannabis.
According to Jesper Kløve, CEO of NNE, it was a 'disruption from within': "Our cannabis team operates with a new approach in relation to our classical modus operandi. With this new team, NNE provides consulting from cradle to grave.
"We identify the client's commercial basis and participate in investor meetings as advisors. If a company then decides to invest in a cannabis project, we can help establish the business."
The NNE cannabis team already has experience from more than 25 medical cannabis projects – and NNE is very successful when it comes to sharing knowledge from Canada to Europe and back again.
Business Director Christian Carlsen said: "Instead of focusing on NNE's highly specialised engineering services and our 70 years of pharma know-how, we offer advice on companies' commercial onset. We provide feasibility studies, forecasts and advice on locations."
A current example is the investment from Atlas in the region of Funen, Denmark, where NNE has advised from the first phases of the project, including Atlas' choice of geo-location. Now NNE continues its consulting, and the investment is expected to result in hundreds of new jobs.
Attractive structural competitive advantages
When international companies choose Denmark as their tip of the spear for investments in the European market, it is no coincidence. According to Invest in Denmark in Toronto, the regulatory framework and a strong pharma sector are key factors.
Michael Prytz, Investment Manager at Invest in Denmark, part of the Danish Ministry of Foreign Affairs explained: "Denmark has several structural competitive advantages. A unique and clear legislative framework for medical cannabis, low energy prices, competent workforce and a great know-how within pharma.
"The Danish business eco-system consist of competent partners that foreign investor can seamlessly cooperate with – for instance companies with extensive expertise in establishing facilities for producing cannabis and obtaining the necessary official approvals, with patient safety as the ultimate goal."
The market potential in Europe is enormous. Atlas grew up in the Canadian market with approximately 35 million citizens. In the European Union, the market is just over DKK 510m (~€ 68.28m), markedly larger than the US market.
High legal and patient safety requirement
The market for medical cannabis is characterised by both small companies with an investment maximum of DKK 250,000, and big companies from e.g. Canada with investments of around DKK 250m in Europe, Asia and Denmark. NNE's cannabis team delivers advice for both types.
Carlsen said that NNE's experience with Danish and international regulatory framework for medical cannabis and GMP is key to its business partners: "We have established relationships with Canadian companies primarily through their need for a credible advisor in meetings with investors and shareholders. We can validate the business model and – when it comes to engineering, compliance and technology – we are experts that strengthens the potential and suggest changes.
"The players in this market foresee that companies living up to the high but clear regulatory requirements in Denmark also live up to 85-90 percent of the possible European requirements. Thus, Danish NNE is an attractive partner for companies with European expansion plans. We are trusted advisors to several of the major players. Our customers work with us in Denmark as well as internationally."
Asia is also interesting. NNE, which has a department in India, is already embarking on a cannabis project in the more than one billion-person market.
On that basis, Christian Carlsen works diligently on harvesting even more value with NNE's 'disruption from within' – the fruitful cannabis team.
The past year, the European cannabis industry has grown more than the previous six years combined. More than 500 million Euros have been invested in the industry.
The European Cannabis Report expects that the European market for medical cannabis will grow to reach a value of 123 billion Euros in 2028. This means it will become the World's largest market within the next five years.