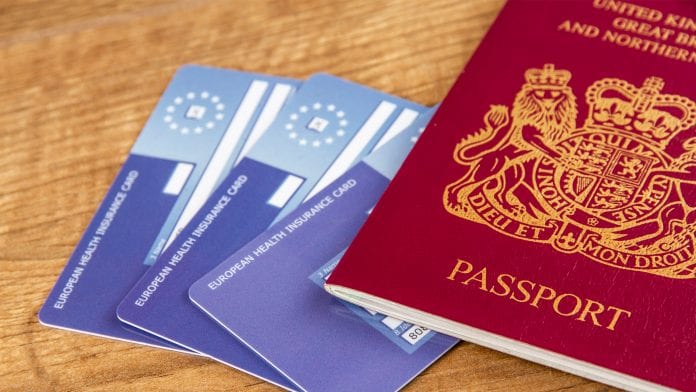 Over half of Brits fear Brexit could cause them to ditch European travel plans – with an EHIC Card replacement being unlikely, travelling to Europe is not a welcoming option anymore.
21% of Brits would opt against travelling to EU countries if an EHIC Card replacement is unlikely. Moreover, research reveals an increase in flight costs would cause 38% of British citizens to go on fewer EU mini-breaks after Brexit.
56% of Brits to shun EU mini-breaks
According to new research from personal finance comparison site, finder.com, the effects of Brexit could cause over 56% of Brits to shun EU mini-breaks.
The report discloses that increased flight costs are a key concern for British citizens traveling post-Brexit, with 38% claiming they would travel less to the EU as a result. This is followed closely by uncertain exchange rates, with 33% reporting that a devaluation of the pound after Brexit would deter them from taking trips to the EU.
67% of those that fall within the 18-38 age range are most concerned about the impact of Brexit on their European travel plans.
Jon Ostler, CEO (UK) of finder.com explains: "Finder's research has shown that the stability of GBP is a big concern for many Brits and a major factor when booking holidays. We advise British holidaymakers to keep an eye on the exchange rate before planning going on holiday in order to plan their spending appropriately.
"Our Brexit Exchange Rate Tracker offers an interactive currency exchange rate chart to track the impact that the latest Brexit events have had on the pound since the EU referendum."
Could there be an EHIC Card replacement?
Loss of the European Health Insurance Card (EHIC) would drive a fifth of British citizens to change holiday plans
If the UK leaves the EU with no deal, the EHIC will no longer be valid. While the government claims to seek agreements with countries on health care arrangements, 21% of Brits feel the lack of free European health cover would cause them to take fewer trips.
"It's understandable that higher costs may influence people to opt for more staycations, but it's surprising that health insurance has such a bearing on the choice of destination." Adds Ostler.
"Although the EHIC card does offer great benefits, it won't cover you for repatriation nor does it cover for delays or cancellation. For less than £10, basic European travel insurance will give you the same benefits of the EHIC as well as offering additional cover and benefits. There are also many ways that you can avoid roaming charges should they be reintroduced after Brexit."
About finder.com/uk
finder.com is a personal finance website, which helps consumers compare products online so they can make better informed decisions. Consumers can visit the website to compare utilities, mortgages, credit cards, insurance products, shopping voucher codes, and so much more before choosing the option that best suits their needs.
Recommended Related Articles