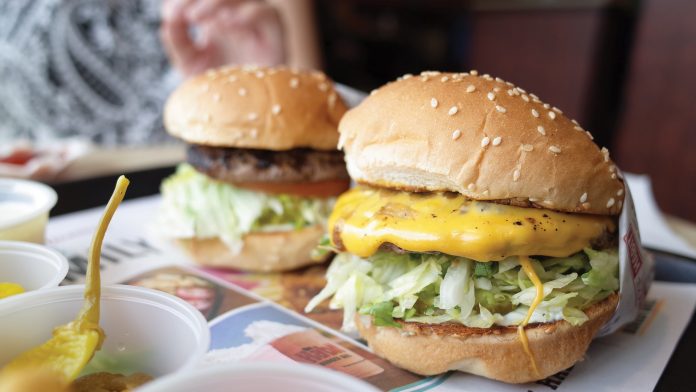 Health Europa explores Europe's efforts to tackle obesity and the 25th European Congress on Obesity, which will take place in Vienna, Austria, between 23-26 May.
Between 1980 and 2008, the World Health Organization (WHO) reports that the worldwide prevalence of obesity nearly doubled. Meanwhile, country estimates in the WHO European Region in 2008 suggested that 50% of men and women were overweight, whilst roughly 23% of women and 20% of men were obese. To be overweight or obese involves having 'abnormal or excessive fat accumulation that may impair health.' Moreover, the WHO defines those with a body mass index (BMI) of greater than or equal to 25 as being overweight, whilst those with a BMI greater than or equal to 30 as obese.
Here, Health Europa explores Europe's efforts to tackle obesity and the 25th European Congress on Obesity, which will take place in Vienna, Austria, on 23-26 May.
An escalation of obesity in the EU
Utilising the latest estimates from EU countries, the World Health Organization suggests that 30-70% of adults are overweight in Europe, whilst obesity affects 10-30% of adults. Moreover, in the WHO European Region one in three 11-year-olds are either overweight or obese. In efforts to tackle Europe's increasing obesity level, and its associated health risks, engaging in around two and a half hours of moderate to intensive aerobic physical activity each week is encouraged. Figures from the World Health Organization suggest that engaging in 150 minutes of aerobic exercise each week could reduce the risk of:
Ischaemic heart diseases by around 30%;
Diabetes by 27%; and
Breast and colon cancer by 21-25%.
In addition, in Europe it is estimated that over one-third of adults do not engage in sufficient levels of activity, yet men are more active than women. This is specifically the case for high-income countries, whereby almost every second woman is not participating in sufficient levels of physical exercise.
Obesity in children is commonly associated with health risks, including:
Cardiovascular disease;
Type 2 diabetes;
Orthopaedic problems;
Mental disorders;
Underachievement in school; and
Lower self-esteem.
The core of the problem
As areas across Europe have become increasingly urbanised, dependency upon cars has increased. As a result, engagement with active modes of transport – cycling and walking – has diminished, as well as the areas for engaging and opportunities to engage in these forms of exercise. Other causes of obesity range from low rates of breastfeeding, as well as lack of cooking skills, excessive marketing of energy-rich foods, and lifestyle pressures which limit opportunities for physical activity, such as work or leisure.
The World Health Organization recommends that in order to prevent and manage obesity there is a 'need for co-ordinated partnerships involving different government sectors, communities, the mass media and the private sector, to ensure that diet and everyday levels of physical activity can be changed effectively and sustainably'.
The European Association for the Study of Obesity (EASO)
In efforts to reduce the burden of unhealthy weight, the European Association for the Study of Obesity was established in 1986. Comprised of membership associations from 32 European countries, EASO is an authoritative figure of the obesity community within Europe and represents scientists, health practitioners, and physicians, as well as public health experts and patients. It is both in official relations with the WHO Europe Regional Office and a founding member of the EU Platform on Diet, Physical Activity and Health.
Through collaboration, advocacy, communication, education, and research, EASO aim to:
• Support development of a universal, evidence-based approach in tackling obesity across disciplines and countries;
• Advocate obesity as a priority of urgency and of relevance to policymakers, nongovernmental organisations, research-funding bodies, health professionals, media, industry, and the public;
• Create and support campaign projects and groups;
• Support national members;
• Improve the quality and availability of care; and
• Provide an international platform which facilitates the sharing of ideas and solutions for Europe, amongst other objectives.
The 25th European Congress on Obesity (ECO) 2018

Focusing on a range of differing areas in the study of obesity, ECO will explore: basic and experimental science; health, behaviour and environment; childhood and adolescent obesity; and management and intervention. ECO 2018 will provide a range of sessions, including teaching courses, review sessions, oral sessions, symposia, as well as voicing industry views.

The programme will explore key questions, such as: does social media's marketing of the food industry influence intake and preferences amongst children? Does the International Classification of Diseases stigmatise? And what will the future of weight-related health look like?

Held over 23-26 May 2018 and hosted by EASO, the 2018 ECO will take place in Vienna, Austria, with speakers from across the world.
This article will appear in issue 5 of Health Europa Quarterly, which will be published in May.
Recommended Related Articles