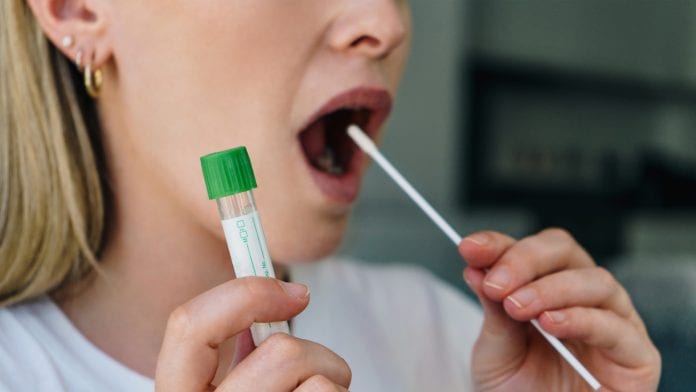 The UK government has announced that everyone in England will be able to access free rapid COVID-19 tests twice a week from this Friday, 9 April.
The initiative, which aims to facilitate the process of reopening businesses and events across the country, will enable anyone in England to take a free lateral flow test for COVID-19 up to twice per week – even if they do not have any symptoms of the virus. To date, rapid testing has only been made available to essential workers, schoolchildren and their families, and at-risk demographics.
"Around one in three people who have COVID-19 show no symptoms, and as we reopen society and resume parts of life we have all dearly missed, regular rapid testing is going to be fundamental in helping us quickly spot positive cases and squash any outbreaks," commented Health and Social Care Secretary Matt Hancock. "The vaccine programme has been a shot in the arm for the whole country, but reclaiming our lost freedoms and getting back to normal hinges on us all getting tested regularly."
Testing at home and work
More than 100,000 businesses based in England have already expressed an intention to implement rapid COVID-19 testing for their employees; and free tests are now to be offered to businesses with fewer than 10 employees which are unable to conduct testing onsite. In addition to workplace testing programmes, regular testing will also be distributed through:
A home ordering service delivering free COVID-19 tests directly to people's homes;
Community testing schemes to be implemented by local authorities;
Onsite testing at schools and further education (FE) colleges; and
A 'Pharmacy Collect' service, whereby people will be able to collect tests in boxes of seven from their local pharmacy for use at home.
"Rapid testing helps us find COVID-19 cases that we wouldn't otherwise know about, helping to break chains of transmission," said Dr Susan Hopkins, COVID-19 Strategic Response Director at Public Health England (PHE) and Chief Medical Adviser to NHS Test and Trace. "These tests are effective in detecting people that are infectious and therefore most likely to transmit infection to others. They are another tool we now have to help maintain lower infection rates. I encourage everyone to take up the offer of these free rapid tests: they are quick and easy to carry out in your own home."
Hancock added: "The British public have shown over the last year that they quickly adapt and always do what is right in the interest of public health, and I know they will do their bit by getting tested regularly in the months ahead."
Recommended Related Articles