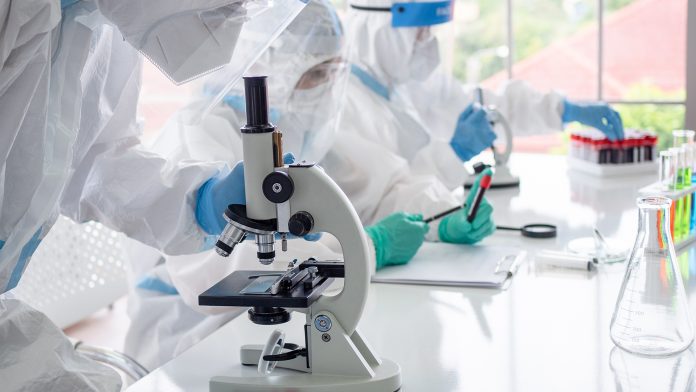 A new global analysis shows that global health funding hit a record high, but greater investment is needed to prepare for future pandemics. 
In a research paper published in The Lancet Global Health, data from the annual Financing Global Health report by the Institute for Health Metrics and Evaluation (IHME) at the University of Washington's School of Medicine has provided insight into global health funding during COVID-19 and historic trends.  
The new analysis showed that total health-related financial assistance to fight COVID-19 in low- and middle-income countries (LMICs) in the first two years of the pandemic was a record $37.8 billion, which is 810% higher than the total spent on pandemic preparedness the prior two decades (2000-2019). 
"Despite the spike in spending due to pandemic-related support, sustaining this level of investment going forward is a serious concern," said lead author Dr Angela Esi Micah, assistant professor at IHME. "While countries may be expected to contribute to global pandemic preparedness as they are able, greater participation and coordination globally before the next pandemic are critical."   
Investing in pandemic preparedness is vital
The G-20 High Level Independent Panel (HLIP) has recommended greater domestic investment by national governments and donors in health over the next five years to manage the next global pandemic. 
HLIP recommends that for LMICs, they increase government health funding by 1% of their GDP as currently, an estimated 13 countries allocate less than 1% of their GDP to health. For donor governments, the HLIP recommends an additional $15 billion in support towards pandemic preparedness for the next five years.  
During the COVID-19 pandemic, a major portion of development assistance for health (DAH) has been funded by three countries; the US ($6.5B), Japan ($3.4B), and Germany ($3.3B). From 2020-2021, the two largest areas of DAH were vaccine procurement and coordination.  
DAH is the financial and in-kind contributions transferred through major development agencies to low- and middle-income countries for maintaining or improving health.  
The importance of correlating spend with need
There was a clear misalignment in the number of donor funds provided for COVID-19 and where the virus has been most debilitating. Awareness of how much funding each country needs to respond to COVID-19 was not in the scope of the report, the researchers tracked where the money went.  
In the first two years of COVID-19, sub-Saharan Africa received 33.6% of DAH for COVID-19, yet 13.5% of COVID-19 deaths occurred in the region. By contrast, the South Asian region of Bangladesh, Bhutan, India, Nepal, and Pakistan included 27.2% of the world's COVID-19 deaths that occurred in low- and middle-income countries, but it received only 14.8% of DAH for COVID-19. 
Looking towards 2050
The report focused on historical health trends in 204 countries to project global health spending to 2050. The analysis looked at health funding patterns from 1990 to 2021 and the historic spike in COVID assistance from 2019 to 2020. Global health spending in 2019 reached $9.2 trillion or $1,183 per person, which was 2% higher than the previous year and 17.8% higher than in 2010. By 2050, it's projected to reach $16.9 trillion or $1,827 per person. 
Recommended Related Articles