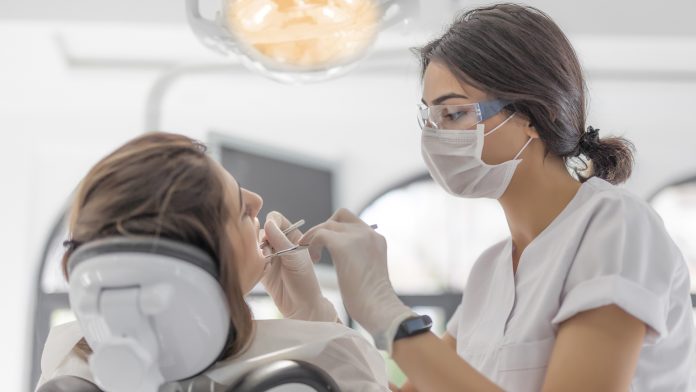 The NHS has announced new reforms to improve access to dental services for patients in England.
A widely debated subject is the accessibility of NHS dental services, with many challenges faced by patients in England. Long waitlists to join a dentist practice and dental services are a common problem, and the new reforms outlined aim to relieve the service.
The new reforms to the dental contract, which are the first changes seen in 16 years, will benefit patients across the country, improving access and services and reducing the need to seek help from private dental clinics.
What are the new reforms for NHS dental services?
The new reforms mean that NHS dentists will be paid more for treating more complex cases such as patients requiring three or more fillings, incentivising difficult treatments.
Furthermore, dental therapists can accept patients for NHS dental treatments, providing fillings, sealants, and preventative care for adults and children, freeing up dentists' time for more urgent and complex cases.
To improve access to dental services, all practices must update the NHS website and directory of services to ensure easy access for patients to source available dentists in their area. High-performing dental practices will also have the chance to expand their patient directory by 10%.
The task of new reforms began in March 2021 by NHS England with the main goal to improve outcomes for patients and support dentists.
The implementation of the new reforms will support dentist practices to recover their dental services following the COVID-19 pandemic.
Chief Dental Officer for England Sara Hurley said: "The NHS is determined to overhaul dental provision, with a focus on increasing access to necessary dental care and supporting prevention, the reforms are the first step on that journey.
"NHS dental staff are working hard to recover services, but the key to delivering this will be reform – these changes announced today will help teams carry out even more treatments and help address the inevitable backlogs that have built up during the pandemic.
"Anyone with concerns about their dental health should contact their local dentist as they usually would or seek advice from NHS 111."
Appointments will be allocated to patients who need it most
NICE guidance states that the time frame for dental teams to see patients for an oral check-up can be determined by their health risk – meaning check-ups can occur every two years instead of every six months in some cases.
The reforms have also been endorsed by the British Dental Association, powering the NHS to continue to adapt NHS dentistry to ensure it is fit for purpose. The NHS will now move forward with the next phase to introduce wider reforms that will benefit patients and staff.
Health and Social Care Secretary Steve Barclay said: "Improving patient access to NHS dental care is a priority and these changes are an important step, while also rewarding dentists more fairly for providing more complex care, allowing the best performing practices to see more patients and making better use of the range of professionals working in the sector such as nurses, hygienists, and dental therapists.
"The NHS commits around £3 billion to dentistry each year and we provided unprecedented support, including £1.7 billion, during the pandemic to protect teams and patients by paying dental practices for the work they would normally have carried out if it were not for Covid regulations."
Recommended Related Articles