Tetra Bio-Pharma executives speak out about building a cannabinoid pharmaceutical company.
For this article, we sat down for a virtual fireside chat with some key members of the executive team of Canadian-based biotechnology company Tetra Bio-Pharma. Tetra, a leader in the discovery and development of cannabinoid therapeutics for pain, oncology and ophthalmics, recently graduated to the Toronto Stock Exchange (TSX:TBP) (OTCQB:TBPMF), taking one further step in its aggressive growth strategy. Further to this, in the face of the enormous public health and economic challenges posed nationally and globally by the coronavirus, Tetra has taken advantage of its own ingenuity and experience in preclinical inflammation research to add ARDS-003 to its drug development portfolio.
ARDS-003 is directed to the treatment of acute systemic inflammation and acute respiratory distress syndrome in hospitalised patients with COVID-19. With the implementation of this programme, Tetra has joined the ranks of global health and pharma companies in the fight against the COVID-19 pandemic and further expanded its corporate strategy to become one of only a handful of global pharmaceutical companies specialising in cannabinoids.
Jean-François Boily, Chief Financial Officer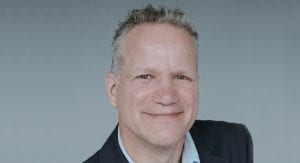 You come from a strong background in clinical research organisations and the pharma sector, with experience in raising capital and mergers and acquisitions. Can you share your thinking on Tetra's growth strategy?
Growth is a desire, but it cannot be implemented through wishful thinking. Tetra already counts on a strong, unique, and diverse pipeline of proprietary products coupled with innovative joint ventures and key partnerships with leading medical, chemistry and biotech partners. To date we have been able to clearly claim a pioneering role in the early cannabinoid space and are concurrently exploring several therapeutic indications. We are equally proud of having secured no less than five Orphan Drug designations from the US Food and Drug Administration (FDA). All the essential elements needed for growth are in place and ready to be nurtured and expanded upon, so transitioning to the description of a pharma company is squarely in our line of sight.
Do you contemplate a consolidation or a need to raise capital in the near future?
Consolidation does offer some well-known incentives. It will prevent removal from the Stock Exchange – in fact, the NASDAQ may delist a company if it consistently trades below $1. Consolidation can also attract long sought-after investors, as many institutional and specialised funds have policies against taking positions in a stock whose price is below a minimum value. Conversely, consolidation could signal that the stock price has hit bottom. This signal requires a robust response for value creation, and – as in any financing raise that we might contemplate – the use of proceeds, the operational plan, and forecast and burn rate must be indisputably clear. In a nutshell, share consolidation will not and never has brought value. My message is that it is the quality and economics of your plan as well as an exceedingly diligent decision-making process that brings value.
What do you consider to be the key imperatives in building Tetra's position as a pharmaceutical company?
I personally like the word 'imperative'. This word is well-suited to the situation of being in the early stage biotech space, which demands four critical factors; and where Tetra has shored up its human resources with the experience and expertise needed to be successful.
First, there is clinical trial execution: from protocol writing to site selection, all the while navigating through the many precise regulatory challenges, just to name a few. Knowing the ballpark and knowing the rules are non-negotiable.
Second is being surrounded by capable, seasoned, and articulate management. Bringing novel drugs to market requires the ability and flexibility to adapt to change, as well as the expertise from each one of us in management. There are always rapid and critical decisions to make.
Thirdly, is rigorous financial administration; and I might even add 'enforcement' to emphasise its being a key imperative to successful growth. Being CFO requires the courage to course-correct and adequately redistribute funds amongst your clinical pipeline and various stakeholders. Preparing for commercial product launches also requires steadily building your war chest in an ever-changing marketing dynamic. Equally critical is building relationships with and educating physicians and key opinion leaders on the benefits of novel cannabinoid formulations. In the case of Tetra, we are also mindful of the continual need to explain that we are in the regulated cannabinoid medicine business.
And finally, a very basic theme which has always been dear to me as a professional accountant: never fail to deliver the right message and data to shareholders in all of the financial information you provide to them. Clarity is a must, so that the shareholders' best interests are front and centre, as is their ability to make the most profitable decision. This always comes first.
Steeve Néron, Chief Commercial Officer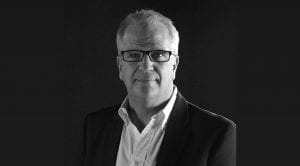 What is your vision for commercial operations in Canada, the major European markets and beyond?
We want to build a targeted Canadian commercial footprint. This will allow us to gather strategic and executional insight so that when we engage in discussions with international distributors, we will be able to set expectations for success, including potential barriers based on facts. Our Canadian commercial team will be targeting an $80m market and will be relatively small. There are no plans to build commercial teams outside the country. Along with the sales force, we plan to recruit a team of Medical Science Liaisons (MSLs) and a Marketing Director. I will look to hire individuals who have proven experience in oncology/chemotherapy-induced nausea and vomiting (CINV). The timing for this will coincide with having the access to healthcare professionals, which has been somewhat restricted due to COVID-19.
Looking ahead, we see the next two years as a transformational phase. For me this means posting a positive EBITDA on our dronabinol franchise as quickly as possible, for the benefit of our shareholders and the company. This will contribute to offsetting the burn rate of our research and development endeavours. Our portfolio is robust, and our intellectual property is enforceable allowing us to sustain long-term organic growth.
Launching commercial operations without the benefit of sales is both a challenge and an outstanding opportunity. Coming from the world of big pharma, I have seen how constraints facing the industry can stand in the way of doing great things. Tetra is creative, nimble and has the pharmaceutical knowhow to be able to generate solid growth and guide the company to a new level.
Tetra recently announced the acquisition of the rights for dronabinol for Canada. How important is this brand to Tetra?
The acquisition of the licence agreement for dronabinol will allow us to accelerate our growth through multiple drug candidates and generate revenue to significantly increase our valuation and the ability to raise funds to support our research and development activities. Like other biotech companies, the transition from a burn rate to an earnings-per-share (EPS) model is the most challenging phase and the deal will allow us to shorten this critical window.
As a veteran marketer, how do you intend to differentiate CAUMZ™ and QIXLEEF™?
The differentiation between CAUMZ and QIXLEEF comes down to the dialogue between the healthcare professional (HCP) and his or her patient. Fundamentally, it will be a matter of choice. Some patients will prefer a botanical therapeutic option, whereas physicians may opt for a synthetic version. Both products will have similar labels, contain 9.5% THC and 2.5% CBD and be of Good Manufacturing Practice (GMP) grade. In terms of differences, CAUMZ combustion will generate neither smell nor smoke. This in and of itself may be a more acceptable option for hospital use and palliative care facilities. CAUMZ as a regulated product, represents a more traditional drug therapy option, while QIXLEEF will likely attract greater interest from patients. I anticipate a very interesting marketing execution. To make sure we get this right the first time, we will explore patient and HCP attitudes and perceptions through focus groups, and other insights as we prepare to launch these products.
Do you anticipate the reimbursement for these drugs?
Yes, we are already receiving positive feedback from the reimbursement authorities. With the legalisation of cannabis in Canada, I believe that the regulatory authorities would welcome therapeutic options that offer robust scientific evidence so that they can approve our cannabinoid-derived products. The process of following the regulatory pathway is central to our mission as a company. The continuum begins with data that will meet the regulatory standards, generating confidence and trust among healthcare professionals and medical associations, having these drugs accessed at the pharmacy level and being covered under private and public drug plans.
I believe that this, alongside the opioid crisis which has gotten even worse over the past seven months due to COVID-19, will factor into the reimbursement conversation. While we do not expect opioids to be replaced altogether, we do believe that physicians will have a way to reduce their patient's opioid dosage which will improve cognition and be less addictive. We will be monitoring opioid consumption during our clinical trial development and believe it will be reduced, thus producing pharmaco-economic data to likely support our therapeutic value. Should this be the case, it would facilitate reimbursement for CAUMZ and QIXLEEF.
On the Canadian dronabinol front, the government may anchor Cesamet® as a product analogue. Unfortunately, Cesamet has been genericised and accordingly they may anchor nabilone instead; and at that price, it will be challenging to get public reimbursement. However, I believe that private insurance will consider it. Companies selling nabilone have experienced significant shortages throughout the last five years, so dronabinol may become a viable alternative for hospitals and palliative care centres: the Canadian provinces will need to consider this reality before making their reimbursement decision.
How do you think healthcare professionals will react to the new frontier of cannabinoid-derived therapies?
By generating good safety and efficacy data in rigorous and well-designed clinical trials, HCPs will have the evidence that they have long been waiting for in order to learn and be able to incorporate cannabinoids into their treatment armamentarium. To date the information we have has been exclusively anecdotal, while being driven by hard data is ingrained into a physician or HCP's DNA. It would be foolish to believe that a change in mindset will happen overnight. Treatment with cannabinoids is complex and it will take some time. It is estimated that only 5% of Canadian physicians support the use of medicinal cannabis.
What is quite interesting to me were the findings of a focus group I conducted several years ago around this exact issue. What I found was that when all the conditions were met, including proper RCT, pharmacovigilance, and well-designed clinical trials, 40% of HCPs responded they would be comfortable prescribing regulated cannabinoid drugs. With time I am confident that we will gain more and more adoption – we simply need to create a favourable and logical environment.
Dr Melanie Kelly, PhD, Chief Scientific Officer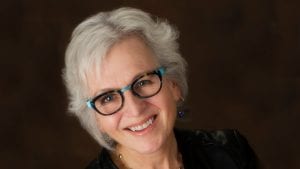 Recent news releases refer to the decades of research in ophthalmics, and how this research has been used to develop ARDS-003 for the treatment of COVID-19. Can you explain how your team was able to pivot and apply this research to finding a treatment for COVID-19?
Tetra Bio-Pharma's research has historically focused on the role of cannabinoid receptors in diseases involving inflammation. Ophthalmic conditions, such as uveitis, are driven largely by inflammation resulting from both non-infectious and infectious triggers. As such, these are not dissimilar from more global inflammatory diseases such as sepsis or, in the current climate, COVID-19. Inflammation is a normal biological response to infection and injury, but in these conditions the body's inflammatory response may be excessive and result in problems such as tissue damage. Excessive inflammation in the eye can lead to vision loss; while in cases of sepsis or COVID-19, patients develop an acute systemic inflammation following infection which can lead to multiple organ failure and death.
Tetra has been researching cannabinoid drugs in models of organ-specific diseases such as in the eye and in sepsis for more than a decade. This placed us in an excellent position to move our sterile injectable drug, ARDS-003, forward towards human trials for acute systemic inflammation.
Our research with PP003 and ARDS-003 indicates that activating the type-2 cannabinoid (CB2) receptor dampens the inflammatory response, preventing inflammation-mediated damage. Our pre-clinical studies in inflammatory eye disease and sepsis indicate that this reduced inflammation leads to significantly better disease outcomes.
While early impressions defined COVID-19 as a primarily respiratory illness we have since learned that the virus that causes COVID-19 (SARS-CoV-2) infects various other organ systems in the body. Many COVID-19 patients experience a phase of acute systemic inflammation, which has been referred to as a 'cytokine storm.' Our knowledge of cannabinoid therapeutics, targeting the CB2 receptor on immune cells to dampen this inflammatory response, was instrumental in the decision for Tetra to pursue the treatment of acute inflammation in COVID-19.
As COVID-19 research progresses, we are getting a better picture of the disease course and see data indicating that anti-inflammatory treatment strategies reduce mortality. The acute inflammation phase of COVID-19 is the stage which leads to acute respiratory distress syndrome (ARDS), a leading cause of death in severe COVID-19 patients caused by damaged lungs which are unable to facilitate oxygenation of blood. ARDS-003 is a treatment strategy for COVID-19 based on engaging the body's cannabinoid system to dampen inflammation through two mechanisms: decreasing the amount of immune cells that are recruited to tissues, and reducing levels of the proteins that act as messengers in the body which increase inflammation (called 'pro-inflammatory mediators'). ARDS-003 is targeted for patients with moderate to severe disease who are hospitalised with COVID-19 to prevent the further development of ARDS and the need for mechanical ventilation.
Tetra recently updated its Drug Development Pipeline and added 'inhaled CBD' as one of its drug development programmes. What can you tell us about this programme?
Tetra continues to move ahead with drug development into inhaled cannabinoids, including both THC and CBD; and recently completed a metabolite and pharmacokinetic study in human subjects who inhaled a THC/CBD formulation. This study was particularly important with respect to recent evidence that indicates that oral administration of CBD, for example in the case of Epidiolex, is associated with liver toxicity. This raised concerns from the regulator regarding the high amount of circulating metabolites versus CBD, the parent drug, following oral administration. Tetra has now been able to demonstrate the superiority of inhaled CBD compared to oral administration, as reflected by higher bioavailability and faster absorption of inhaled CBD and much lower levels of CBD metabolites.
Considering this data in humans, Tetra is now considering the development of an inhaled CBD drug for a range of potential indications. To further define these indications and refine the clinical drug product, Tetra has mounted a full-scale preclinical research programme to evaluate the therapeutic efficacy and safety of inhaled CBD. Some potential indications include the use of inhaled CBD to mitigate inflammation and fibrosis in pulmonary disease as well as diseases that involve systemic inflammation in which patients would benefit from the superior properties of an inhaled CBD drug.
Steeve Néron
Tetra Bio-Pharma
+1 833 977 7575
sneron@tetrabiopharma.com
This article is from issue 15 of Health Europa. Click here to get your free subscription today.