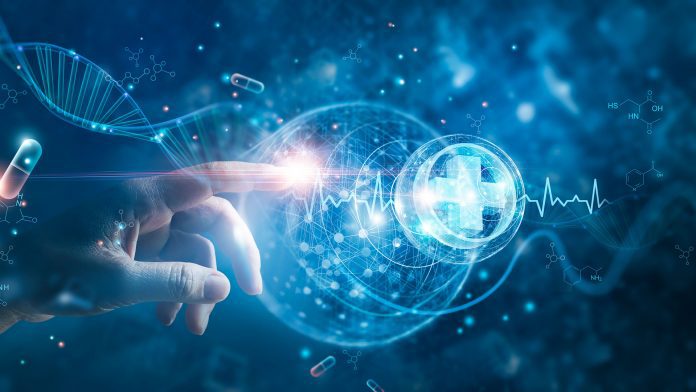 We hear from Hugh Rogers of BioNxt Solutions about how the company is driving innovation in drug delivery systems that can support patients with neurological conditions.
BioNxt Solutions (formally XPhyto Therapeutics) is a company at the forefront of the fast-emerging rapid diagnostics and innovative drug delivery markets. In addition to its biosensor technology products to aid screening and early detection of infections, the company is driving forward innovation in drug delivery, specifically, a low-cost, generic transdermal patch which provides the slow release of a commonly prescribed dopamine agonist medication called Rotigotine. The drug is used to aid motor coordination and reduce symptoms associated with Parkinson's disease and restless leg syndrome.
Last year, BioNxt Solutions conducted several studies that suggest the novel delivery system will be almost identical in its drug delivery profile to the original transdermal Rotigotine patch that was first commercialised in Europe in 2006 and the US in 2007. We spoke to the company's CEO, Hugh Rogers, to find out more about how alternative delivery systems could support patients and the latest progress in product development.
Can you describe the evolution of transdermal and oral dissolvable film drug delivery methods in recent years?
Alternative delivery systems can provide unique advantages to certain drug formulations. Transdermal patches and oral dissolvable films are historically unconventional drug formulations, but when used in the right application, they can improve the active pharmaceutical ingredient's (API's) effectiveness with more precise and predictable dosage forms, whether it be a rapid onset sublingual delivery or a slow release transdermal. These innovative forms are always evolving into more sophisticated applications, as well as incorporating new or existing APIs and providing unique delivery characteristics not seen in the original formulations. This is an exciting field of R&D with exceptional opportunities.
One of BioNxt Solutions' focus areas is innovative drug delivery; why did you choose to focus on this area in particular?
With respect to the efficient use of capital, BioNxt believes that innovative and versatile platform-based drug delivery systems can provide a disproportionate return on investment. The same delivery systems, be they transdermal or oral dissolvable, can be applied to multiple APIs to provide more predictable and precise dosing. If the APIs are already approved, there is typically an expedited pathway to regulatory approval and commercialisation by virtue of the API's historical status. For a small company, we see this as the best way to leverage our expertise, intellectual property, and capital.
What advantages does this technology offer to both patients and the healthcare sector?
Oral dissolvable and transdermal delivery systems can provide unique formulation characteristics which can benefit patients and outcomes. BioNxt is simply developing a generic product to provide a cost-effective alternative to the name-brand product. In every case, we seek to offer a unique advantage over existing medications.
Can you give me an overview of the non-invasive drug delivery methods that BioNxt Solutions is developing and how each of these solutions is progressing?
Our lead product, a transdermal Rotigotine patch for the treatment of Parkinson's disease, is moving toward a comparative human pilot study in Q2 2023. We are very excited about this product and the market opportunity. We are also working on several other drug formulation programmes that we expect to announce in the coming months. And further, our oral dissolvable platform is employed in the delivery of biosensor screening tests for the detection of various infectious and oral health applications. The commercialisation of these products is a top priority for BioNxt. ­
How do you see the company evolving in the future?
BioNxt is focused on leveraging our platform delivery technologies. That means scalable drug delivery, biosensor tests and other potential opportunities. We think oral vaccine delivery could be an interesting application of our technology with limitless possibilities. Having said that, we are a small company, and we are very focused on the commercialisation of our existing pipeline.
Special Report Contact Details