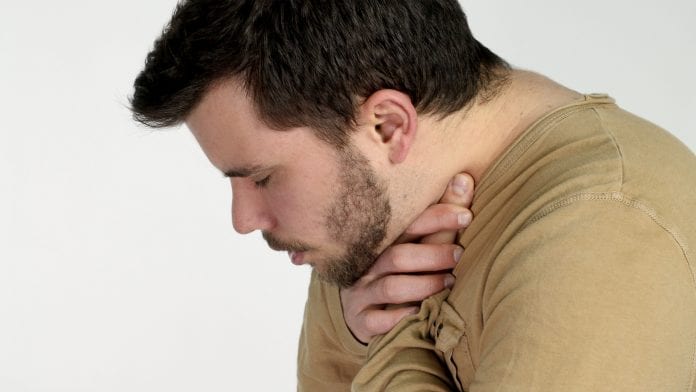 LifeVac is on a mission to save lives by improving basic lifesaving choking protocols.
LifeVac has now helped save over 152 lives in a choking emergency globally, when all other choking methods have failed or first aid basic lifesaving (BLS) choking protocol could not be performed.
Choking remains one of the leading causes of accidental death in adults over the age of 65 and in children aged five years and below. It is our mission to put an end to these sad preventable deaths.
Having been scientifically proven to be the world's safest, easiest to use and most effective airway clearance device (ACD), LifeVac are proud to be the leaders in airway clearance device technology.
With peer-reviewed medical publications on independent testing, lives saved and useability, in combination with medical abstracts, we have built a worldwide reputation that people can trust: because we are an ethical and translucent company, people trust LifeVac to give them peace of mind in a choking emergency.
LifeVac airway clearance device
LifeVac airway clearance device has saved lives ranging in age from six months old to 97 years of age, dislodging full and partial airway obstructions ranging from yoghurt and sputum to grapes, coins and large chunks of meat.
The brilliant thing about LifeVac is that you do not need multiple devices for every age range. LifeVac comes with different sized masks to suit every age, this means you only need one device in a choking emergency. Its non-invasive design means there are no tubes that risk pushing the obstruction or tongue back in a panic situation, further complicating the already panicked situation.
Recently we shared amazing home CCTV of a mother saving her two-year-old son in a choking emergency. In this CCTV footage, the boy can be seen enjoying his plantain chips; suddenly his mother realises something is clearly wrong when her son becomes quiet and his face begins to turn red. She quickly takes him out of this highchair and flips him over onto his stomach, giving him quick sharp back slaps in hopes to dislodge his full airway obstruction. When his mother can tell this is not working, she quickly grabs her LifeVac device from the coffee table drawer. She lies her son on his back on the sofa and, with one quick push and pull application of her LifeVac, dislodges the plantain chip from her son's airway, saving his life as he began to breathe again.
This is not the first time LifeVac has been caught saving a child's life in a choking emergency. LifeVac was first recorded on CCTV saving a four-year-old boy with Down's syndrome who choked on a hot dog in an IKEA restaurant – due to the large crowd around the casualty, it is only possible to see the IKEA restaurant staff member run out to the little boy with our wall-mounted box.
Even though LifeVac comes with detailed instructions explaining how and when to use your LifeVac ACD, we have now created a new e-learning training module which is available directly through our website. This training module covers choking prevention, how to recognise choking, different types of choking, case studies, LifeVac device overview (video and literature), how and when to use your LifeVac ACD (video and literature), which is then followed by a passing grade competency test where every student receives a training certificate.
Within the past few weeks we have also launched our new website, which has some new key features: you can now report a LifeVac usage directly via our website to receive your free replacement. We now have a more detailed section covering choking information and a dedicated training page.
This year LifeVac has helped save over 60 lives so far in choking emergencies in various countries around the world, including the UK, USA, Spain, Netherlands, Canada and Poland.
We are on a mission to raise the current 76% effectiveness of current BLS choking protocol to as close to 100% as possible and to give people for whom BLS measures may not be wholly appropriate or effective, such as wheelchair users, an additional option when they may not be able to receive current choking protocols. This would not only raise the effectiveness of current BLS choking protocol, but it would drastically change the sad statistics above, saving thousands of lives every year.
This article is from issue 18 of Health Europa. Click here to get your free subscription today.
Contributor Details