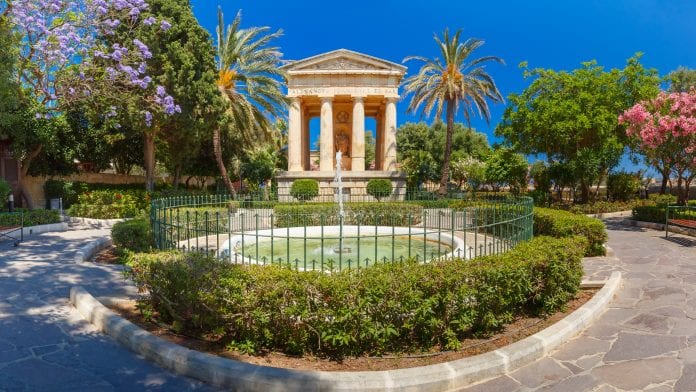 The Malta Medicines Authority is steering standards of good practice into day-to-day excellence, regulating medicinal cannabis through an approach that upholds scientific quality, innovative research and stakeholder engagement.
As a regulatory body, the Malta Medicines Authority (MMA) provides an infrastructure that supports research and development as well as the accessibility of quality medicinal cannabis. Through guidance, technical reviews and scientific evaluations, the MMA enables controlled sourcing of cannabis-based products for the Maltese market and oversees prospective operations of local manufacturing facilities, alongside educational endeavours tailored to the evolving needs of stakeholders.
What are the main developments in Malta relevant to cannabis for medicinal and research purposes?
Medicinal cannabis gained momentum in Malta particularly over the past three years, recognising the opportunity to get policy decisions right and implement practical regulation. The 2018 amendments to the Drug Dependence (Treatment not Imprisonment) Act (Chapter 537 of the Laws of Malta) enable licensed medical practitioners to prescribe not only cannabis-based products which hold a Marketing Authorisation, but also other products which are manufactured under Good Manufacturing Practice (GMP).
The first product was made accessible to patients in Malta by May 2018, following a notification of approval issued by the Superintendence of Public Health on the recommendation of the Medicines Authority. All individual packs of the four products approved to date are serialised with tamper-evident labels upon sourcing to Malta, for traceability purposes. The product portfolios are followed up and any adverse reaction reports managed through a set procedure.
The enactment of Chapter 578 of the Laws of Malta and its subsidiary legislation, also in 2018, portended the legal provisions relevant to the production of cannabis for medicinal and research purposes. The Advanced Scientific Initiatives Directorate within the MMA developed a regulatory framework, including guidance documents which provide an overview of specific procedures such as cannabis cultivation, production, analytical considerations, licensing, security and reporting measures, enabling the implementation of a transparent system throughout all processes, including due diligence and certifications relevant to manufacturing, as well as monitoring and control.
Applications for production licences are being processed in liaison with the Inspectorate and Enforcement Directorate and relevant bodies, attending to developments within the industry while upholding the scientific acumen and patient-centred ethos accredited to the Malta Medicines Authority.
What are the key standards that medicinal cannabis producers in Malta must meet?
The medical science community is conversant with established standards, based on the principles of safety, quality and efficacy, which are expected from entities aspiring towards credibility and approval in the pharmaceutical and life sciences sector. Making cannabis-based products accessible to patients, most often vulnerable ones, should not be essentially different and merits quality data, beyond any quasi-scientific inferences, fragmented extrapolations or unsubstantiated assumptions. The regulatory approach adopted in Malta is analogous to that implemented for the manufacturing pharma industry, as applicable to cannabis for medicinal and research purposes.
Cultivation of cannabis should be in accordance with Good Agricultural and Collection Practices (GACP), backed by a documented quality system. Products must be consistently produced and controlled in accordance with the quality standards appropriate to their intended use and in line with Good Manufacturing Practice guidelines published by the European Union Commission. General guidance is issued and regularly updated by the Malta Medicines Authority on matters that may be related to security screening, analytical parameters, labelling, audits, inspections, certification and licensing.
Experience so far has positively shown us that stakeholders who foster patients' best interests do not oppose regulation and control, but rather embark on constructive engagement with regulators and policymakers to empower scientific innovation and optimise risk management while strategically balancing short- and long-term patient-centred objectives. Channelling standards into a context that is markedly dynamic and for which largescale harmonisation is limited, does not materialise without challenges – challenges affecting regulators, industry players, patient groups, and stakeholders at large. The Malta Medicines Authority is committed to continue acting as primer, catalyst and buffer in making regulatory sciences an effective equation that underpins cannabis for medicinal and research purposes.
How important is ongoing education and active involvement of healthcare professionals with respect to medicinal cannabis?
The Malta Medicines Authority is entrusted within the portfolio of Parliamentary Secretary Hon Deo Debattista, a medical doctor, and functions under the Chairmanship of Professor Anthony Serracino Inglott, an academic pharmacist – both recognised as passionate patient advocates and proactive leaders in strengthening professional competence to leverage innovation for tangible healthcare benefits. Considering the contemporary research and innovation developments in the field of medicinal cannabis, the Medicines Authority was apposite in assigning these regulatory functions to the Directorate for Advanced Scientific initiatives, led by Dr Luana Mifsud Buhagiar.
The MMA, driven by this impetus and recognising the intricate complexities presented by the use of medicinal cannabis and the corresponding collection of compounds acting together to produce biological effects, has delivered educational initiatives which provided a forum to exchange experiences, challenges and best practices among national and international participants.
In Malta, cannabis-based products may be prescribed on a named patient basis by all licensed medical practitioners, for dispensation through local pharmacies, if it is considered that there is no viable alternative to such prescription. The regulation of cannabis for medical use on the Maltese market has translated in a number of physicians considering such products in diverse clinical presentations ranging from anxiety, insomnia, depression and post-traumatic stress disorder to migraines, pain, fibromyalgia, multiple sclerosis and cancer. Healthcare professionals in primary care and community settings, through practice-based observations, may provide invaluable contributions to the body of knowledge by drawing attention to therapeutic potential as well as safety concerns. The Medicines Authority, in liaison with Superintendence of Public Health, examines feedback submitted by stakeholders regarding the use of cannabis for medicinal purposes.
Active involvement and continued professional education are crucial for informed decision-making. The Advanced Scientific Initiatives Directorate is at a stage of expanding collaborative initiatives for carefully planned academic programmes targeting diverse stakeholders, auguring mutual benefits to regulators, policymakers, industry, professionals and society at large. The newly launched Academy for Patient-Centred Excellence and Innovation in Regulatory Sciences, under the auspices of the MMA, shall serve as a platform that merges education, research and sustainable development within a regulatory environment, stimulating continuous quality improvement in processes and services, and spearheading community empowerment.
What may drive further evolvement of the medicinal cannabis industry in Malta and beyond?
Education and research. Most questions in the field, whether regulatory, scientific, technical or clinical, could be addressed by quality research endeavours, coupled with robust outcomes and evidence-based recommendations. It is understood that a single company, entity or state cannot inject all the resources, effort and investment entailed, denoting the importance of collaborative work. The Medicines Authority works in tandem with other institutions such as the Ministry of Health and the University of Malta. For example, the MMA presently supports professionals reading for a doctorate within the Department of Pharmacy at the University of Malta, studying analytical considerations for the regulation of cannabis-based products and the implications of cannabis for medicinal use.
The future points to the need to develop a comprehensive knowledge base on formulations and delivery systems, alongside trials conducted in line with established guidance to evaluate clinical measures, to facilitate appraisal of the industry from a pharmaceutical prospect. Advanced research is anticipated to direct manufacturers towards the production of quality products pertinent for clinical studies, assist policymakers in consolidating protocols, and support the medical community to construe safety and efficacy evidence.
Malta Medicines Authority
innovation.medicinesauthority@gov.mt
This article is for issue 4 of Medical Cannabis Network. Click here to get your free subscription today.