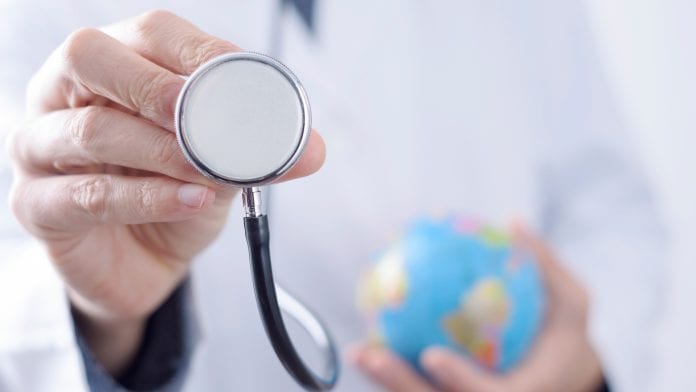 The UK has launched a new Global Health Insurance card (GHIC) as part of the new UK-EU deal.
The UK has made a new agreement with the EU for British citizen's rights to emergency and medical healthcare when travelling in the EU, including medically necessary treatment for a pre-existing or chronic condition.
Current European Health Insurance Cards (EHIC) are valid as long as they are in date and people can continue to use these when travelling to the EU.
Healthy travel
Under the new agreement, citizens will only need to apply for the new card when their current EHIC card expires – and both cards will offer equivalent protection when in the EU on a temporary stay, which includes holiday, study, and business travel.
The Government has recommended that anyone who needs a card should apply at least two weeks before they plan to travel to ensure their card arrives on time.
Minister for Health Edward Argar said: "Our deal with the EU ensures the right for our citizens to access necessary healthcare on their holidays and travels to countries in the EU will continue. The GHIC is a key element of the UK's future relationship with the EU and will provide certainty and security for all UK residents."
If a UK resident is travelling without a card, they are still entitled to necessary healthcare and should contact the NHS Business Services Authority (NHS BSA), which can arrange for payment should they require treatment when abroad, and EU Member State EHICs will continue to be accepted by the NHS.
The UK is seeking to conclude new, comprehensive agreements on social security coordination, including reciprocal healthcare, with the EEA EFTA States and with Switzerland.
The new GHIC card is free to obtain from the official GHIC website.