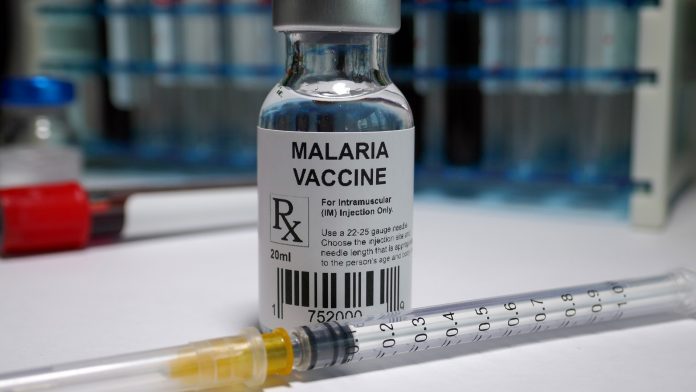 A new malaria vaccination,
developed by the University of Oxford,
could be launched in 2023 after trials find it to be 80% effective.
The new vaccine was trialled on children in west Africa and has been found to be highly effective. In recent decades, over 100 malaria vaccine candidates have undergone human trials. However, none of these malaria vaccination candidates has been able to meet the World Health Organization's (WHO) 75% efficacy target.  
Malaria is reported to have caused over 640,000 deaths in 2020, with the majority being children in Sub-Saharan Africa. This has caused scientists to reevaluate their approach to malaria vaccination.  
A new approach to malaria vaccination
Researchers from the University of Oxford and the Health Sciences Research Institute (IRSS) in Nanoro, Burkina Faso have developed a malaria vaccination called R21. This vaccine showed 80% efficacy in children who received the highest dose one year after an initial three-dose course.  
The researchers report that 78% efficacy was maintained for two years after administering the booster. These findings came from a trial of 450 children aged between five and 17 months at the Clinical Research Unit of Nanoro in Burkina Faso. No serious side effects were reported. 
"This is yet another first in the history of malaria vaccination research," said IRSS regional director Halidou Tinto, a professor in parasitology and the trial's principal investigator.  
"It means that we can maintain an efficacy of more than 75% over the long term if we administer a booster dose and this should enable children living in malaria-endemic regions such as Burkina Faso to be very well protected against malaria at the age when they are most vulnerable," he explained.  
Further trials are underway
A phase two trial has been extended to further assess the malaria vaccination. During this period the researchers will evaluate whether additional booster doses are needed to maintain the vaccine's efficacy over time.  
The researchers say they are optimistic that the latest results can also be replicated in the ongoing phase three trial. This trial will involve 4,800 children across Burkina Faso, Mali, Kenya and Tanzania. The results of this trial will be published later this year. 
The R21 vaccine was developed at the University of Oxford's Jenner Institute and has been licenced for production by the Serum Institute of India (SII). 
"We are already planning, in collaboration with our partners to take a programmatic deployment of R21 from 2023 on a population of at least 250,000 children in Burkina Faso, in order to accelerate the agenda for the deployment of this malaria vaccination on a large scale in Africa," said Tinto. 
According to the researchers, the SII have committed to producing 100-200 million doses of the R21 vaccine per year, subject to approval from WHO for its deployment.  
"This will supplement the only vaccine currently recommended by WHO whose current production capacity cannot meet global demand," said Tinto.
Recommended Related Articles