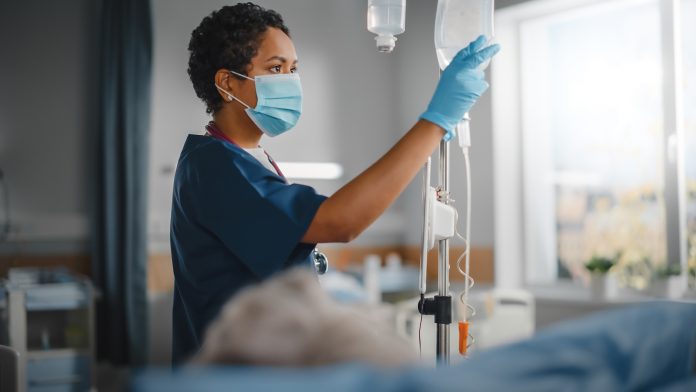 Exciting news arrives from the NHS as they announce the first treatment for mesothelioma cancer in over a decade is now approved.
This new treatment combines nivolumab and ipilimumab, and will be available to patients with mesothelioma cancer in the lungs immediately. Following a rigid process, NICE approved the treatment and struck a commercial deal with the NHS.
Malignant pleural mesothelioma cancer impacts the cells surrounding the lungs, affecting the respiratory system. Most cases occur as a result of material asbestos exposure, with initial symptoms appearing years later.
The UK has the highest number of cases worldwide
Malignant pleural mesothelioma cancer is diagnosed in 2,700 people in the UK every year, with most patients exposed to asbestos. Men over 60 years are the majority of cases, but this cancer has more recently been identified in women and young people. Symptoms develop over time, and include chest pain, fatigue, and a persistent cough.
Asbestos is a group of minerals made of microscopic fibres used widely in construction, and when the fibres gain access to the lungs, they cause irreversible damage. This material was banned in 1999, meaning there is a much lower risk of developing this type of cancer. Asbestos can still be found in many older buildings.
First new treatment for mesothelioma in years
This drug combination is the first immunotherapy treatment for untreated mesothelioma cancer in many years. The research found it is a more effective alternative to chemotherapy. The data from clinical trials confirmed that 8% more people survived with mesothelioma after three years, and 13% more showed their cancer had stopped progressing in the same period.
The results from the clinical trials provide new hope for mesothelioma cancer. This cancer progresses quickly and has a poor prognosis, with only 8-10% of patients surviving after three years.
The medications are delivered every week for nivolumab and every six weeks for ipilimumab for up to two years.
Professor Peter Johnson, National Clinical Director for Cancer for the NHS in England, said: "The NHS is delighted that this new drug combination will now be available for patients with this aggressive type of cancer, giving them more precious time with their families and friends.
"We know that, unfortunately, many people are likely to develop mesothelioma as the result of previous asbestos exposure, but up to now, we have had limited options for their treatment. This makes these new immunotherapy drugs even more vital and reinforces our commitment to using the latest treatments to improve the life chances of our patients."
Recommended Related Articles