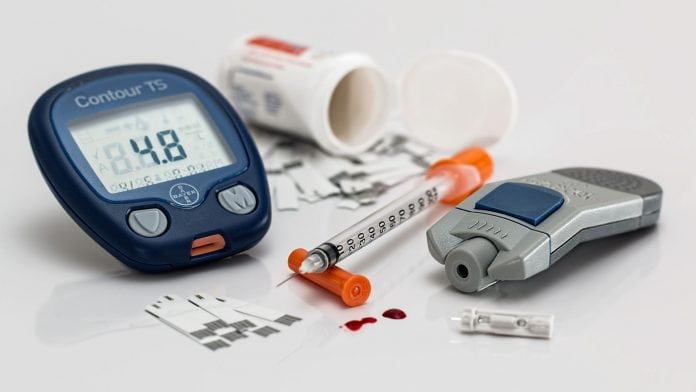 Diabetes UK has responded to recent concerns from the chair of the Medicines and Healthcare products Regulatory Authority (MHRA), Sir Michael Rawlins, that a no-deal Brexit in 2019 could impact the insulin supply imported into the UK.
Insulin supply comes from three main pharmaceutical manufacturers: Eli Lily, Sanofi and Novo Nordisk. All of the most common forms of insulin used by people with diabetes in the UK are imported from outside the UK.
There is a fourth provider called Wockhardt which manufactures animal insulin and has a plant in Wrexham, UK; however, insulin is not produced in the UK by them.
With Brexit set to be initiated next year, concerns about the impact it will have on importing into Britain are high, as a no-deal Brexit would mean that Britain would not be able to easily import from the EU and elsewhere.
The potential impact on insulin supply
MHRA's chair, Sir Michael Rawlins, said in an interview with The Pharmaceutical Journal: "We make no insulin in the UK. We import every drop of it. You can't transport insulin around ordinarily because it must be temperature-controlled. And there are 3.5 million people (with diabetes, some of whom) rely on insulin, not least the prime minister."
He expressed his concerns on how this would severely impact patients who are in need of insulin, saying that "the Department for Exiting the EU and the Department of Health and Social Care (DHSC) needs to work out how it's going to work."
What needs to be done to ensure insulin supply isn't impacted?
In response to these comments, Diabetes UK's Director of Policy Campaigns and Improvement, Bridget Turner, said: "More than a million people with diabetes in the UK rely on insulin. It's absolutely vital that clear systems are in place to ensure that those who rely on insulin and other medicines from abroad continue to have access to them, and that there is no disruption in supply either now or in the future.
"Insulin isn't an optional extra for people with diabetes who rely on it, so it's incredibly important that those companies involved in its production and supply, and those involved in guaranteeing its entry into the UK, work together to ensure supply continues uninterrupted.
She continued: "Many people with diabetes reliant on insulin are getting worried that they may not have access to supplies needed. The Brexit Health Alliance – which Diabetes UK, through our membership of the Richmond Group of Charities, is a member – has raised concerns about medicines supply, and the need for manufacturers, suppliers, the Department of Health, NHS England and those leading the negotiations to work together to give urgent clarification on what systems and safeguards are in place to ensure continued access to insulin in the future."
Recommended Related Articles