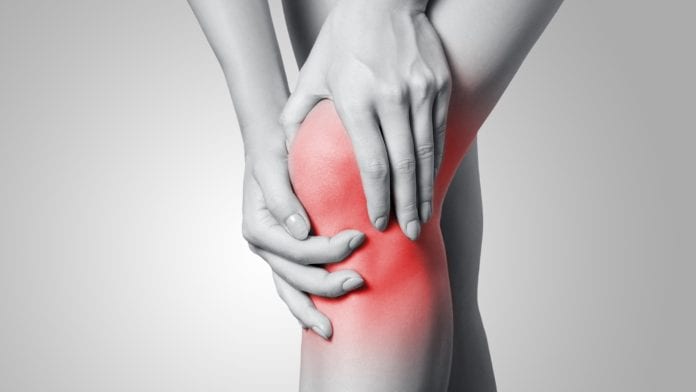 The EU Horizon 2020 project will research the robotic production of groundbreaking regenerative stem cell therapies
The €7.45m AutoCRAT project will enable researchers to develop innovative scientific and engineering platforms to produce advanced cellular therapeutics for use in the treatment of osteoarthritis and other major diseases.
Horizon 2020
The research is funded by the EU Horizon 2020 programme. The AutoCRAT project will address the critical need to develop industrially relevant, cost-effective and fully automated manufacturing systems for this new area of medical treatment. The project will create a deeper understanding of the science behind stem cells and their therapeutic use as well as harnessing world-class expertise in advanced engineering and robotic systems.
The innovative project will also meet the need for the development of an effective treatment for osteoarthritis and the demand for other cell-based treatments by transforming the way stem cells and their secreted therapeutic factors – mainly a novel type of biological nanoparticles (extracellular vesicles (EVs)) – are manufactured.
The needs for cell therapies
Cell therapies are being tested for a wide range of conditions such as degenerative diseases, immune and inflammatory disorders and cancer. They are revolutionary in the field of treatments as they can offer a lot of promise for patients suffering from debilitating conditions and disease. Similarly, the research may open the door for new and effective treatments which up to now have been unavailable.
There are several different types of cells which can be used including, stem cells, tissue-derived adult cells and cells of the immune system but this can depend on the specific treatment. Using living cells as a treatment does present extraordinary challenges for the production and current protocols.
For example, for the treatment to be carried out you need a highly skilled team of technicians to operate in a cleanroom environment. Additionally, as the clinical trials progress and treatment becomes more available for patients, the cost-efficient and high throughput manufacturing needs to be addressed, which is still a major task.
The research project is being led by NUI Galway and the Fraunhofer Institute for Production Technology, Aachen. The AutoCRAT project arises from productive and innovative collaborations between these partners in a recently completed AUTOSTEM project, which led to the development of a fully automated and closed advanced robotic platform for the industrial-scale manufacture of cell products.
This concept will now be developed further to include enhanced technologies for a wider array of cell types and cell-derived products. The AutoCRAT system will also include automated testing protocols so that process monitoring and quality control are managed within the robotic platform.
The AutoCRAT Regenerative Medicine Factory (ARM-F) will produce chondrocytes and stem cells for arthritis treatments using robots for every manufacturing step. The AutoCRAT will also generate products based on proteins, RNA and other materials that stem cells produce and which are now understood to be key elements of their therapeutic mechanism.
Therefore, the AutoCRAT system will enable the production of cell-based therapeutics on an industrial scale, that is more controlled and at a lower cost compared to existing technology. This will accelerate the development of the cell therapy industry and make these treatments more accessible for the benefit of patients.
Mary Murphy, lead researcher, professor of regenerative medicine and principal investigator at the Regenerative Medicine Institute (REMEDI) at NUI Galway said: "This is an exciting interdisciplinary project that will develop new cell therapies for arthritis and provide the platform for automated, robot-enabled manufacturing of the cell products to ensure that patients will benefit in the foreseeable future."