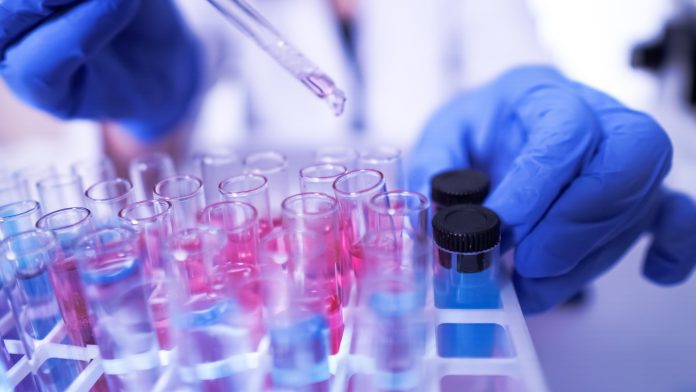 A team of researchers has identified a novel experimental drug that effectively boosts the efficacy of pancreatic cancer immunotherapy, potentially a landmark breakthrough in treating the disease.
Scientists from the Georgetown Lombardi Comprehensive Cancer Center and BioXcel Therapeutics have collaborated to examine the potential of an experimental drug called BXCL701 at enhancing pancreatic cancer immunotherapy. BXCL701 is a type of dipeptidyl peptidase (DPP) inhibitor developed by BioXcel Therapeutics, with early evidence indicating that the drug may initiate an immune response against pancreatic cancer, a disease that is currently resistant to immunotherapy.
In mice models, the team observed that BXCL701 enhanced immunotherapy to combat pancreatic cancer by increasing the number of immune cells in proximity of the tumour, resulting in a reduction of tumour growth, and eliminating cancer entirely in some mice.
Allison Fitzgerald, the co-first author at Georgetown Lombardi, said: "This combination treatment not only cured some mice but also demonstrated having instilled an immune-cell memory so that, when the cured mice were injected with cancer cells months later, the immune systems in 10 of 13 mice recognised and killed the cancer cells, leaving the mice cancer-free again. If this result holds true in humans, it means the therapy may have the potential to offer long-lasting remissions for patients with pancreatic cancer."
The study findings are published in the Journal for Immunotherapy of cancer.
Issues with pancreatic cancer immunotherapy
Currently, the National Cancer Institute (NIH) estimates 60,430 new cases of pancreatic cancer will be diagnosed in 2021, leading to an estimated 48,220 deaths, as only around 10% of pancreatic cancer patients live five years or more after receiving their diagnosis.
The microenvironment that envelops most pancreatic tumours is incredibly efficient at blocking immune system attacks. To combat this, the team tested the effects of BXCL701, which in previous early-phase clinical trials was observed to help boost the effectiveness of immunotherapies.
Louis M. Weiner, the study's corresponding author and director of Georgetown Lombardi, said: "While our success in mice is promising, we hold out additional hope due to the benefits of this DPP inhibitor seen in other types of cancer.
"What we found to be unique in our study was how this drug candidate seems to enhance the effectiveness of immune response in pancreatic cancer, which is remarkable as standard immunotherapies have been unsuccessful to date."
Examining BXCL701
To perform their investigation, the scientists analysed two sets of mice that were administered with cells that effectively imitate pancreatic cancer. Next, the mice were given immunotherapy and BXCL701. The combination of therapies was shown to enhance the efficacy of immunotherapy by increasing the effectiveness of two essential immune system components – T cells and natural killer cells – determining that the natural killer cells significantly contributed to more prolonged survival from pancreatic cancer.
Natural killer cells play two vital roles in immune defence against cancer. Firstly, they locate and destroy cancer cells directly in a way similar to how T cells function and release additional signalling molecules that influence and regulate other parts of the immune system. The team believe that based on their investigation and previous research, a range of immune cell types work collaboratively to mitigate the impact of cancer cells.
Fitzgerald commented: "We would like to conduct additional studies in mice to better understand the biology of why this treatment is working so well and how we can make it work even better. We are also hoping to develop a clinical trial based on the results of this study to see if this combination treatment works as well in humans as it does in mice."
Recommended Related Articles