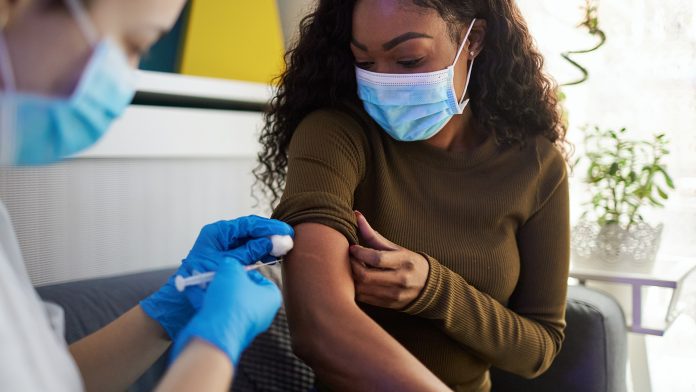 Preliminary laboratory studies demonstrate that three doses of the Pfizer-BioNTech COVID-19 vaccine neutralise the Omicron variant whilst two doses showed significantly reduced neutralised titers.
Pfizer Inc. and BioNTech announced on 8 December 2021 that results from an initial laboratory study demonstrate that serum antibodies induced by the Pfizer-BioNTech COVID-19 vaccine (BNT162b2) neutralise the SARS-CoV-2 Omicron variant after three doses.
Furthermore, it found that vaccinees one month after receiving the booster vaccination neutralised the omicron variant to levels comparable to those observed for the wild-type SARS-Cov-2 spike protein after two doses.
Omicron and two doses of the Pfizer-BioNTech vaccine
Individuals who received two doses of the current COVID-19 vaccine did exhibit, on average, more than a 25-fold reduction in neutralisation titers against the Omicron variant compared to wild-type, indicating that two doses of BNT162b2m may not be sufficient to protect against infection with the Omicron variant.
However, most epitopes targeted by vaccine-induced T cells are not affected by the mutations in Omicron. The companies believe that vaccinated individuals may still be protected against severe forms of the disease and are monitoring real-world effectiveness against Omicron.
Robust protection from the third dose
More robust protection may be achieved by a third dose, as data from additional studies of the companies indicate that a booster with the current COVID-19 vaccine from Pfizer and BioNTech increases the antibody titers by 25-fold.
According to the companies' preliminary data, a third dose provides a similar level of neutralising antibodies to Omicron as is observed after two doses against wild-type and other variants before Omicron. These antibody levels are associated with high efficacy against both the wild-type virus and these variants. A third dose strongly increases CD8+T cell levels against multiple spike protein epitopes, which correlate with the protection against severe disease. Compared to the wild-type virus, the majority of these epitopes remain unchanged in the Omicron spike variant.
"Although two doses of the vaccine may still offer protection against severe disease caused by the Omicron strain, it's clear from these preliminary data that protection is improved with the third dose of our vaccine," said Albert Bourla, Chairman and Chief Executive Officer, Pfizer. "Ensuring as many people as possible are fully vaccinated with the first two-dose series and a booster remains the best course of action to prevent the spread of COVID-19."
"Our preliminary, first dataset indicates that a third dose could still offer a sufficient level of protection from disease of any severity caused by the Omicron variant," said Ugur Sahin, M.D., CEO and Co-Founder of BioNTech. "Broad vaccination and booster campaigns around the world could help us to better protect people everywhere and to get through the winter season. We continue to work on an adapted vaccine which, we believe, will help to induce a high level of protection against Omicron-induced COVID-19 disease as well as prolonged protection compared to the current vaccine."
The companies highlighted that whilst the results are preliminary, continued efforts will be made to collect more laboratory data and evaluate real-world effectiveness to assess and confirm protection against Omicron and the most effective path.
On 25 November 2021, the scientists at the companies started to develop an Omicron-specific COVID-19 vaccine. The development will continue as planned if a vaccine adaption is needed to increase the levels and duration of protection against Omicron. First batches of the Omicron-based vaccine can be produced and delivered within 100 days, pending regulatory approval. Pfizer and BioNTech have tested other variant-specific vaccines, which have shown very strong neutralisation titers and tolerable safety profiles. Based on this experience, the companies have high confidence that they can deliver an Omicron-based vaccine in March 2022 if necessary.
Recommended Related Articles