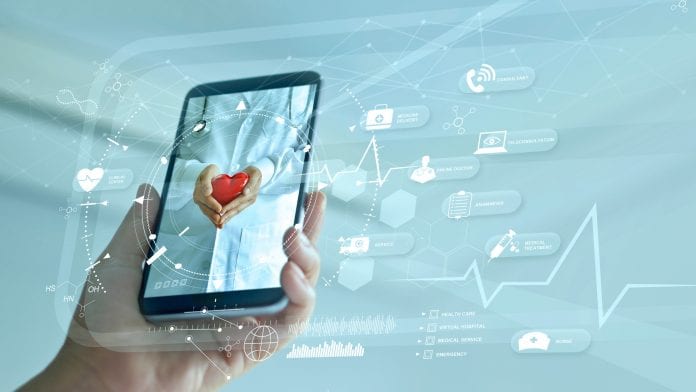 A new telemonitoring programme has helped to reduce hospital admissions and ER visits from patients with COVID-19.
The rapid upscaling of a COVID-19 telemonitoring programme – the Kaiser Permanente's Virtual Home Care Program (VHCP) – has shown how telemedicine check-ins can help those with COVID-19 and reduce patient admissions to accident and emergency wards. The authors say the experiences of their programme may be valuable to clinicians wishing to establish similar programmes of their own.
The health care providers on the programme performed daily telemedicine check-ins on COVID-19 patients, facing a unique set of challenges.
Details on how the healthcare workers dealt with the challenges are featured in the journal Telemedicine and e-Health.
Monitoring COVID-19 patients
The three main challenges described by the researchers include the constant flow of providers into and out of the programme, challenges in the management of Spanish-speaking patients, and the need for translators. They also highlighted the initial lack of an alert system in the pulse oximetry programme to alert patients and providers when a patient registered a low oxygen reading.
James Shaw, MD, Mid-Atlantic Permanente Medical Group, and co-authors, said: "Kaiser Permanente's Virtual Home Care Program (VHCP) was able to rapidly establish a telemedicine-based programme for the management of COVID-19 positive patients in the DC and Baltimore Metro regions. Preliminary data suggest that such a programme may be effective in keeping patients out of the hospital and/or emergency room."
The authors stated: 'Pulse oximeter devices are provided to patients at the time of discharge from KPMAS urgent care or hospital. A courier service was established to deliver pulse oximetry kits directly to patients at their own home, with an average turnaround time of <4 h from the time of order placement to delivery to the patient's home. VHCP partnered with a third party who developed a "COVID-19 Monitoring" virtual dashboard (Validic, Inc.©), to allow patients to upload oxygen saturation percentage (SpO2), heart rate, temperature readings, and severity of cough and shortness of breath (on a scale of 1–10) into a portal accessed by all VHCP clinicians.
'The Kaiser Permanente VHCP offers an example of the rapid scaling of an existing programme to meet the needs of a larger population in the setting of a pandemic. In the future, we plan to run a series of analyses to examine outcomes between patients with pulse oximeter devices, versus similar propensity-matched patients who did not receive a pulse oximeter device. We would also like to examine outcomes between Validic and non-Validic users.'
Charles R. Doarn, MBA, Editor-in-Chief of the Journal and Research Professor and Director of the Master of Public Health Program, Department of Environmental and Public Health Sciences, University of Cincinnati, Ohio, added: "The COVID-19 pandemic has provided an opportunity for telemedicine and telehealth to grow exponentially. Kaiser's work in the DC Metro area is a testament to providers developing and implementing new ways in rapid fashion in order to maximise healthcare delivery."