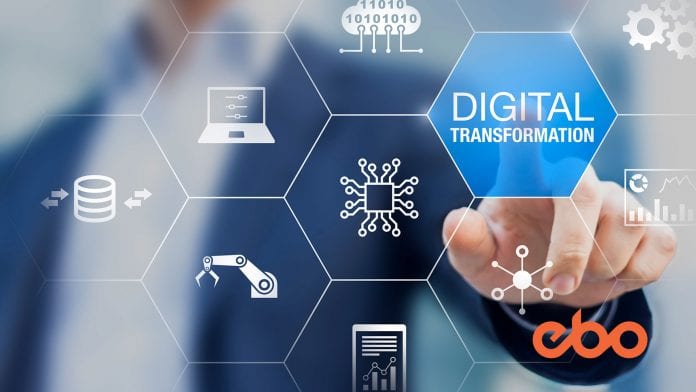 AI-powered Virtual Agents simulate excellent patient service, leaving staff free to address complex issues.
In the foreword of her 2018 Annual Report, the then-Chief Medical Officer of England Prof Dame Sally C Davies aptly suggested that all role players in healthcare should work together to develop an environment that would 'make the healthy choice the easy choice'.
"The green shoots of a brighter future are already visible in some parts of our health system. Now we need to develop, plan and scale – harnessing technology (including wearables and Artificial Intelligence [AI]) to support this," she concluded.
In 2021, as the world continues to battle the COVID-19 pandemic with overwhelmed and stressed healthcare systems, the need for accessible, responsive, scalable, and resource-efficient patient experience solutions has never been greater. Better patient experience results in both improved clinical and business outcomes; and as healthcare leaders rethink administrative overheads, time efficiency, limited resources, patient agency and the importance of co-ordinated responses, AI patient engagement technologies and automation are at the forefront of the future envisioned for patient experience.
EBO, a fast-growing AI Virtual Agent company which brings the positive effects of automation, data analytics and simplicity of use to the healthcare sector, supports the vision of using responsive and lifelike interactions to alleviate the pressure on healthcare resources. By creating high-level customisable Virtual Agents, EBO supports the need for systemised patient conversations and simulates excellent patient service.
"Jamie is the first point of contact between the patient and our hospital and helps with two of our biggest challenges, namely finding suitable resources and responding in a timely manner," says Jean Claude Muscat, CEO at St James Hospital in Malta. Jamie is the Virtual Agent created for the hospital group by EBO: Muscat explains that the Virtual Agent removes the requirement for human intervention for 60% to 80% of the group's inbound enquiries.
When it comes to user experience, patients value easy access to information and good communication; but how will EBO's automated human conversations further impact the future of healthcare, and patient experience in particular?
Accessible, unbiased, and scalable healthcare
If applied correctly, AI can reduce intensive human labour, friction, and biases, as well as tedious administrative processes, making healthcare more resource-efficient and accessible.
"A patient call can take on average two minutes to process, but with Jamie the patient is allowed to work at his or her own pace," says Paul Demicoli, Contact Centre Manager at St James Hospital.
Virtual Agents like Jamie act as the first point of contact between healthcare providers and their patients. This creates a seamless extension of the patient experience by interacting with patients while human staff are free to focus on solving more complex issues.
Because EBO is easily integrated into existing patient administration systems (PAS), regardless of the operational platforms, the cost of the overall administrative process is improved, making quality patient service more achievable and scalable. At St James Hospital, the EBO Virtual Assistant Jamie is integrated with the COMPUCARE administration system.
Amplifying the voice of the patient
EBO firmly believes that when patients are treated as equal partners in healthcare, they tend to participate more which leads to better clinical outcomes.
Using machine learning and contextual data, EBO applies AI to enhance patient-directed participation. Personalised responses foster patient agency, which in turn promotes self-management, overall patient engagement, understanding, compliance, satisfaction and ultimately recovery.
The future
Integrating EBO's AI-powered Virtual Agents with other digital care systems, promises to soon simplify processes like patient registration and pre- and post-op planning. Starting with the East London NHS Foundation Trust and Somerset Partnership NHS Foundation Trust, an integration between EBO's AI Virtual Agents and the electronic patient record (EPR) system RIO from digital care software provider Servelec, for example, will give patients control over their interactions within their care plan.
"We're very excited to be working with EBO on this initial technical evaluation as part of our AI strategy," says Steve Wightman, Managing Director of Healthcare at Servelec. "Through our work with EBO we aim to address the NHS's goals within patient engagement and self-management."
"This integrated initiative with Servelec will vastly improve the way patients interact with their healthcare providers by giving them more control and flexibility," agrees Dr Gege Gatt, CEO at EBO.
One only has to look at the current patient experience landscape to realise the potential of AI and integrated partnerships such as the one announced by EBO and Servelec. Experts are saying that as the COVID-19 vaccine is rolled out, patient engagement technologies will play a big role in making sure that those who most need protection from the virus are able to receive it – and that is just one immediate application of the technology.
One thing is for certain: whether it is data-driven solutions, automated lifelike interactions or peace of mind that the future of patient experience requires, EBO looks set to provide AI solutions that are one step above what is expected, one 'Jamie' at a time.
To meet Jamie the Virtual Agent click here: https://youtu.be/2NRPC69TiIA
This article is from issue 16 of Health Europa. Click here to get your free subscription today.
Contributor Details