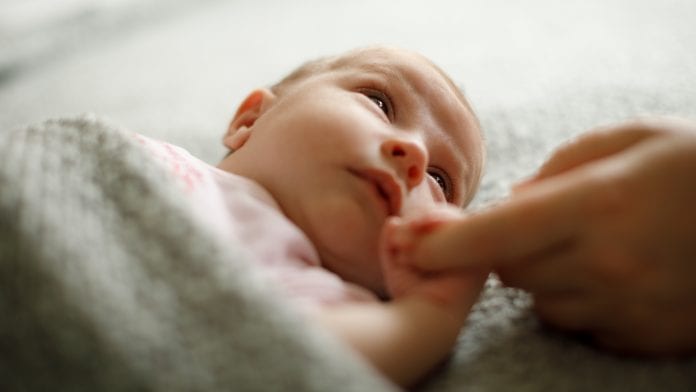 Smart Cells have responded to ASA's ruling on Cells4Life's breach of consumer trust.
A recent investigation by the ASA into comparative claims and promotions made by Cells4Life has caused the company to admit errors in their advertising.
Choosing to collect your baby's umbilical cord blood and store it for potential use in the future is a big decision for new parents. The precious stem cells contained in the small sample collected at birth could potentially be used for life changing treatments for them or their siblings in later life in conditions such as cerebral palsy, leukaemia and anaemia.
It is crucial for those making the decision to store their baby's cord blood to know that they are choosing the best option for their child; they are entrusting these critical cells to a company to store them safely for the event that they may be needed in the future.
Claims made by Cells4Life
One of the claims made by Cells4Life is that they achieve 'three times more cells' and 'more stem cells'.
The ASA has stated that in reading the above statement, consumers would understand that choosing to bank with Cells4Life would result in a yield of three times more viable cells being made available to them for future treatments in comparison with all other cord blood banks in the UK.
This claim was, according to the ASA, both unsubstantiated and misleading.
A further claim made is that 'they are the only cord blood bank who can process delayed cord clamping samples'.
The statement made on the company's page 'TotiCyte Technology' claimed that 'TotiCyte means that for the first time, cord blood banking is compatible with delayed and optimal cord clamping'.
The ASA stated that consumers were likely to understand this statement to mean that Cells4Life is the only cord blood banking company in the UK to be able to process samples resulting from delayed and optimal cord clamping at birth, however there was no evidence found that proved this to be true.
Smart Cells said: "Not only was there no evidence to show that they were the only company in the UK to have processed samples in this way, but it is also an incorrect claim: at Smart Cells, we have successfully collected and processed samples after delayed cord clamping."
Cells4Life's claims that research showed that after optimal cord clamping, an average of 22ml of cord blood remained for processing, but this was lower than the minimum volume required by the machines used by their competitors.
In addition to providing misleading information to consumers that compared Cells4Life's technology and yield of stem cells to other UK stem cells banks, Cells4Life also gave information that was 'contradictory' in regard to immediate cord clamping as opposed to delayed clamping. The company admitted to the BBC's Inside Out that this was 'an error'.
Results of the investigation
While the admission of errors in their claims and promotions does not affect the way that Cells4Life handles their customers' samples, it does affect the trust that consumers and potential customers have.
When working in such a delicate sector of the medical industry, it is important not to mislead consumers with unsubstantiated claims and comparisons to competitors at the risk of causing customers to lose trust in the process entirely.
Smart Cells said: "It is important for us at Smart Cells that our customers trust us as a company and our process, and as such, we highly value transparency in the process and giving consumers information which has been researched and proven.
"In addition to the information given here, we are more than happy to discuss any concerns this investigation has caused for consumers about Smart Cells' process and technology."