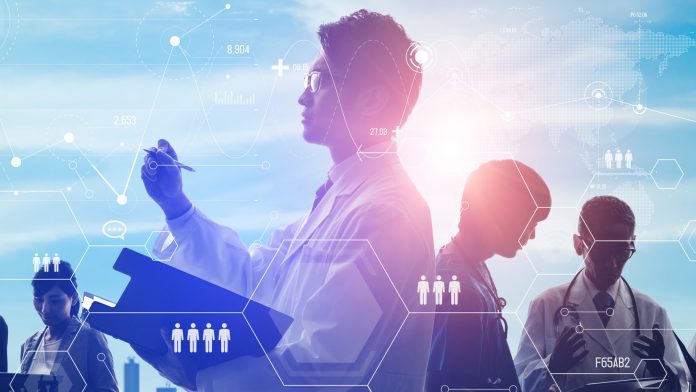 With a promising portfolio of innovative projects aimed at advancing the detection and treatment of chronic diseases, EIT Health is improving clinical outcomes for patients and boosting healthcare system sustainability across the EU.
Cancer remains one of the greatest health burdens of our time with over nine million associated deaths occurring globally, and an ever-increasing backlog of care following the COVID-19 pandemic. Innovation in cancer detection and treatment is therefore vital, not only for improving patient outcomes and supporting clinicians in cancer screening and diagnostics but helping to facilitate equitable access to essential health services. Reducing the cancer care gap through wider access to innovative solutions is part of the remit of EIT Health, an EU-backed network that initiates projects and supports promising start-ups across many areas of oncology.
To find out more about the key challenges in cancer-related care and the technologies that EIT Health is supporting, HEQ spoke to the organisation's interim CEO, Jean-Marc Bourez.
Can you explain the significance of EIT Health's 'knowledge triangle' approach and how this benefits the healthcare ecosystem?
The knowledge triangle concept brings together all necessary stakeholders across business, research, and education to create an optimal environment for innovation. We support everyone from university hospitals to industry players to address previously unmet medical needs and work collaboratively to launch pioneering products that complement our chosen focus areas. Projects are selected, supported, and financed by EIT Health and can include therapeutics, medical devices, diagnostic tools as well as digital health solutions, all of which are focused on answering some of the biggest health challenges facing Europe, including cancer.
The educational arm of our organisation incorporates entrepreneurial and professional pathways. EIT Health helps facilitate and shape Master's and PhD programmes, as well as innovation fellowships and bootcamp activities, which support the entrepreneurial mindset of clinicians, researchers, and innovators. By doing so, we are also nurturing and contributing to the development of start-ups and SMEs in Europe. Through our professional pathway, we develop lifelong learning modules that are tackling the talent gap, or the opportunity to bring specific training programmes to professionals, such as healthcare system sustainability or reform of high-value based healthcare. These lifelong learning programmes are developed with our partners and delivered in university hospitals, engineering, and business schools.
Another area relates to business creation and our accelerator programmes. Here, we are dealing with two specific pathways, so-called tracks. The entry track is about supporting young entrepreneurs and venturing companies. We offer specific access to financial tools as well as incubation programmes and bootcamps. The scale-up track is much more focused on promising start-ups that are eager to scale up in the European market and beyond. We operate the European Innovation Council accelerator programme to support SMEs and provide funding to help them scale up their technologies and facilitate collaborations with our industry partners in Europe.
The theme for this year's World Cancer Day is 'closing the care gap', how is EIT Health helping to improve access to healthcare solutions for cancer care through the innovations you support?
Cancer is a key focus area for us and has a significant impact in terms of care gaps and healthcare system sustainability in Europe. As one of the biggest life sciences consortiums, EIT Health deals with many different research organisations, investors, and industry partners, particularly those working in diagnostics. We support many promising start-up companies, some of whom are developing artificial intelligence-based software that is bringing value to clinicians, but also to patients in helping to enhance the patient care management pathway.
As part of World Cancer Day in February, EIT Health has been invited by the Paris Saclay Cancer Cluster (PSCC) to voice the opportunity to scale the activities of this cluster alongside EIT Health partners. This national cluster brings together key organisations and institutes and has been recognised by the Ministry of Health who have decided to invest €33mn to enlarge and catalyse this collaborative project and support the innovation pathway and partnership between university hospitals, start-ups, SMEs, industry players and the pharma industry to tackle issues in Europe.
We know that early diagnosis is critical in improving survival rates and can significantly reduce the cost of treatment. Primary prevention is not only about managing patient behaviour but also about the ability to diagnose those patients who are exposed, from a genomic perspective to potential cancer risk and therefore more likely to develop the disease in the future. Early diagnosis and screening can therefore have a huge impact from a healthcare sustainability and cancer care management perspective. Equally, this opens up the opportunity for us to bring new healthcare solutions to the market; EIT Health is well placed to play a significant role in this field by mobilising its partner community and helping to tackle these huge healthcare challenges in Europe.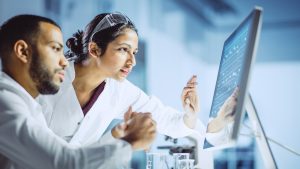 What role could digital technology, such as artificial intelligence (AI), play in supporting the delivery of cancer care and future-proofing our healthcare systems?
Technology has a huge part to play in supporting equitable access to care and could be of particular benefit to patients living in more remote areas. Digital platforms, support tools, AI-driven diagnostics and personalised medicine mean patients can access specialist care, and clinicians can access clinical knowledge and data, no matter where they are. This is key to ensuring we avoid a post-code lottery that has existed in the past; a lot of the technological solutions that EIT Health supports are helping to drive health equity forward.
The innovative technologies coming to the market from our research organisations, universities, start-ups, and industry players are increasingly using AI-based solutions. By accessing huge amounts of data, patient cohorts or registries, they can train the AI software which, in turn, will help improve diagnostics and therapeutic strategies and therefore enable patients to be treated much sooner with more targeted medications.
Can you tell us about some of the projects that EIT Health is supporting?
Some of the projects that EIT Health is supporting include OncoWatch which uses data to aid prostate cancer detection and ultimately reduce time to treatment and associated healthcare costs. Likewise, Stockholm3 uses a cutting-edge diagnostic test for prostate cancer, demonstrated to be twice as effective at identifying aggressive prostate cancer as standard PSA tests and can therefore support earlier treatment intervention. This innovative solution started in Sweden and has been clinically validated in other countries including Germany and the UK.
Another company is Peptomyc which has developed a Myc inhibitor, a novel cancer therapy that could treat several types of tumours.
Optellum is an early lung cancer decision support software that employs AI to identify the disease much sooner. The project has one of the largest datasets of CT scans globally and is looking to expand its portfolio to transform early lung cancer therapy and detect disease before patients develop clinical symptoms.
By supporting new start-ups, treatment innovations and technologies we are bringing value to our partners and healthcare systems. Cancer is not only a question of the solution but a question of patient pathway, specifically patient outcomes. We developed the high-value care forum which aims to improve and restructure healthcare delivery towards measurable outcomes that have a high impact and matter most to patients. We aim to positively influence healthcare organisations, key stakeholders, and policymakers in the Member States and help them understand the value of new technologies, not only for the wider industry but also for patients. At the same time, our aim is to evaluate the impact from a health technology system and sustainability perspective to demonstrate that it is cost-effective. This means that we can bring an innovative approach to testing real-life solutions – which is promising.
Jean-Marc Bourez
Interim CEO
EIT Health
eithealth.eu
https://www.facebook.com/EITHealth/
https://twitter.com/EITHealth
https://www.instagram.com/eithealth/
https://www.youtube.com/channel/UC8W06RVPIATNIxFMVyi6Ujw
This article is from issue 21 of Health Europa Quarterly. Click here to get your free subscription today.
Recommended Related Articles