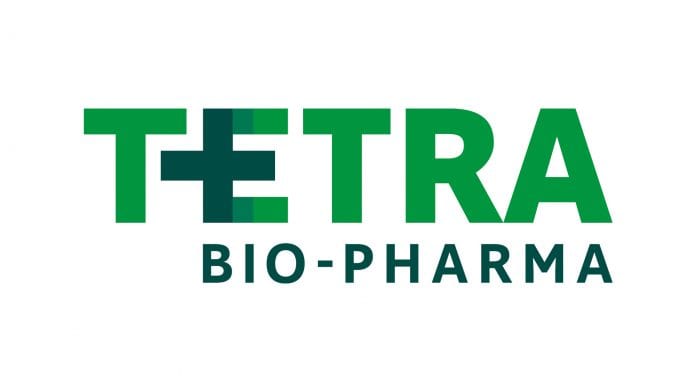 TERPACAN™, from Tetra Bio Pharma, has received approval for over the counter (OTC) use in back and muscle pain, and in hemorrhoids.
TERPACAN™ is expected to launch both products in Canadian pharmacies by mid-2020.
Tetra Bio Pharma Inc., a global Leader in cannabinoid-derived drug discovery and development, today announced that Health Canada has granted two Drug Identification Numbers (DIN) for the first over-the-counter (OTC) products to be marketed under its TERPACAN™ banner.
Tetra is in the process of finalising supply, sales and distribution agreements with several companies, and anticipates launching TERPACAN™ products in Canadian pharmacy retail outlets by mid-2020.
Did you know that Tetra-Bio Pharma are Partners with Health Europa? Learn about our Partners and their research in cannabinoid-derived pharmaceuticals and more. 
American and European markets
Tetra will launch these products into the American and European markets in 2020, once it receives final marketing authorisation in those countries.
In preparation for a late 2020 launch in the United States, Tetra is in the process of finalising a supply agreement with a contract manufacturer to establish manufacturing, and obtaining a National Drug Code (NDC) number for each drug, a requirement for all OTC drugs sold in the United States.
Topical formulation
TERPACAN™ (hemorrhoids) is a topical formulation that will be used for the treatment of hemorrhoids, an itchy, painful and common condition affecting thousands of Canadians.
TERPACAN™ (back and muscle pain) is indicated for the temporary relief of aches and pains of muscles and joints associated with backache, lumbago, strains, bruises, sprains, arthritic or rheumatic pain and pain of tendons and ligaments.
In Canada the hemorrhoid treatment market has reached $22m (~€19.82m) posting a steady 3% CAGR in 2019 while the highly competitive self-care pain treatment market has reached $432m, posting a 1% CAGR.
Dr Guy Chamberland, Tetra Bio-Pharma's CEO and Chief Regulatory Officer, said: "Tetra is focused on bringing well differentiated therapies to patients who are looking for new options to help relieve the pain and discomfort associated with activities of daily living.
"Terpacan for back and muscle pain, and Terpacan for hemorrhoids are products that align with our vision. The fact you'll be able to find this brand at your corner drugstore means easy access for patients and caregivers."
According to the Canadian Digestive Health Foundation nearly 20 million Canadians experience a digestive problem every year, and hemorrhoids are among the associated conditions creating an opportunity for awareness of self – help remedies. US numbers suggest that the problem affects nearly 4.5% of the US population.
Want to learn more about our incredible Partners? Discover the world of Tetra-Bio Pharma. 
Recommended Related Articles