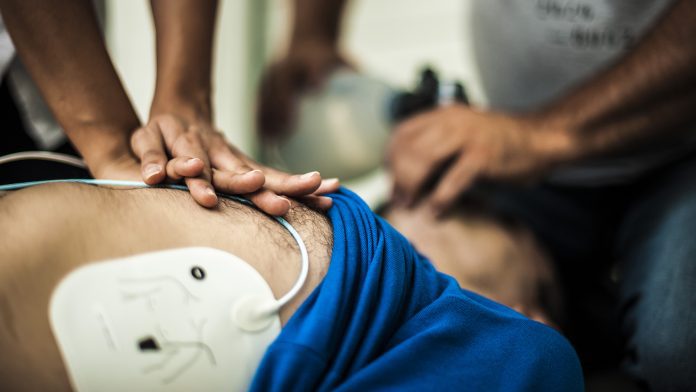 Researchers from the University of Gothenburg have developed a new app that can improve cardiac arrest treatment by pooling data from thousands of past patients. 
The Artificial Intelligence (AI) app allows doctors to see how thousands of patients have fared with different approaches to cardiac arrest treatment. Doctors can access this information by submitting their own patient's data into the web app.  
The app is available for free from the Gothenburg Cardiac Arrest Machine Learning Studies website. However, the researchers have stressed that any results from the algorithm should be interpreted by people with the right skills.  
AI-based decision support tools have become increasingly present in many areas of healthcare, and extensive debate on how care services and patients can benefit from these tools has taken place among healthcare professionals.  
Using machine learning to recommend approaches to care
The app uses data from the Swedish Cardiopulmonary Resuscitation Register on tens of thousands of past cardiac patient cases. The researchers used an advanced form of machine learning to inform clinical prediction models that allow the app to recognise factors that have affected previous outcomes. 
The algorithms consider numerous factors related to cardiac arrests, such as previous treatment provided, previous ill health, medication, and the socioeconomic status of patients.  
According to the researchers, it will be several years before AI-based support tools are included in official recommendations for cardiac arrest treatment. However, doctors are free to use the tool alongside other new, evidence-based methods. 
"Both I and several of my colleagues who treat emergency patients with cardiac arrest have already started using the prediction models as part of our process for deciding on the level of care. The answer from these tools often means we get confirmation of views we've already arrived at. Still, it helps us not to subject patients to painful treatment that is very unlikely to be of benefit to the patient, while saving care resources," said Araz Rawshani, a researcher on the project.  
Using AI to predict future health outcomes
So far, the research group has published two decision support tools. The first is a clinical prediction model called SCARS-1. This model can tell if a new patient's case resembles previous cases. The team say the model's accuracy is unusually high. Based on the ten most significant factors, the model has a sensitivity of 95% and a specificity of 89%.  
"This decision support is one of several pieces in a big puzzle: the doctor's overall assessment of a patient. We have many different factors to consider in deciding whether to go ahead with cardiopulmonary resuscitation. It's a highly demanding treatment that we should give only to patients who will benefit from it and be able, after their hospital stay, to lead a life of value to themselves," said Fredrik Hessulf, a doctoral student at the University of Gothenburg. 
Around 55,000 patient cases were used to inform the algorithm. A total of 393 factors affecting patients' chances of survival for 30 days after cardiac arrest are considered by the support tool. Ten of these factors have been found to be especially relevant to patient survival. Regaining a viable cardiac rhythm again after admission to the emergency department was identified as the most important factor. 
The second support tool uses data from patients who survived their out-of-hospital cardiac arrest until they were discharged. This tool considers 886 factors from 5,098 patient cases from the Swedish Cardiopulmonary Resuscitation Register.  
The tool can help doctors identify which patients are at risk of another cardiac arrest or death within a year of the original episode. The researchers also believe it can help doctors understand which factors are most important for long-term survival after cardiac arrest. 
"The accuracy of this tool is reasonably good. It can predict with about 70% reliability whether the patient will die, or will have had another cardiac arrest, within a year. Like Fredrik's tool, this one has the advantage that just a few factors can predict outcome almost as well as the model with several hundred variables," said Gustaf Hellsén, the research doctor who developed this decision support tool. 
"We hope to succeed in developing this prediction model, so as to enhance its precision. Today, it can already serve as support for doctors in identifying factors with an important bearing on survival among cardiac arrest patients who are to be discharged from hospital," he concluded. 
Recommended Related Articles