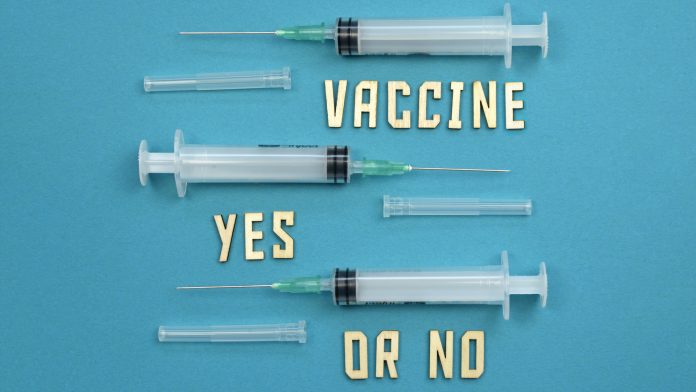 A study performed by Canadian researchers has highlighted the causes of Covid vaccine hesitancy among older adults – a group known to be at an elevated risk of severe symptoms and outcomes from the disease.
Researchers from McGill University and McMaster University collaborated on the project to uncover the factors that cause Covid vaccine hesitancy in older adults. The team employed data from the Canadian Longitudinal Study on Aging (CLSA), which surveyed around 24,000 middle-aged and older adults to analyse their willingness to receive a Covid vaccine. The CLSA was conducted in Autumn 2020 before vaccines were widely available.
The study findings are published in the American Journal of Epidemiology.
The extent of Covid vaccine hesitancy
The results illuminated that around 84% of the adults surveyed over 50 were very or somewhat likely to get a Covid vaccine, with 10% being uncertain and 6% expressing that they were very or somewhat unlikely to receive the vaccine.
The researchers identified that these results strongly correlated with the current vaccination uptake rates in Canada, which suggests that the people who were very or somewhat likely to get the vaccine and those who were uncertain about getting vaccinated when surveyed ended up getting the vaccine once they became eligible.
Nicole Basta, the lead author of the study and an Associate Professor in the Department of Epidemiology and Biostatistics at McGill University, commented: "Even before Covid vaccines became available in Canada, most older adults were willing to get vaccinated, and they followed through once they could.
"Our study suggests that little headway has been made in convincing the small percentage of people who were initially unwilling to get vaccinated to actually get vaccinated in the year since vaccines became available."
Factors influencing vaccine uptake
The team carried out further analysis to reveal what characteristics make an individual more likely to have Covid vaccine hesitancy. They identified that those most unwilling to get the vaccine were usually between 50 to 64 years old, female, with a lower level of education and annual income, non-white, and living in rural areas.
Additionally, the investigation highlighted that prior vaccine history was an instrumental factor attributed to Covid vaccine hesitancy. For example, people who had previously received a flu shot or had plans to get one were more likely to receive a Covid vaccine.
Moreover, willingness was also associated with the individual believing that they had never been infected with SARS-CoV-2 and also if they had experienced negative pandemic consequences.
Parminder Raina, a Professor in the Department of Health Research Methodology, Evidence, and Impact at McMaster, and the Scientific Director of the McMaster Institute for Research on Aging, concluded: "Ensuring high Covid vaccination rates – especially among older adults who are at increased risk for severe symptoms – is critical.
"Our primary goal was to identify those who would benefit most from targeted outreach to improve Covid vaccine uptake and provide much-needed evidence to inform vaccination programs."
Recommended Related Articles