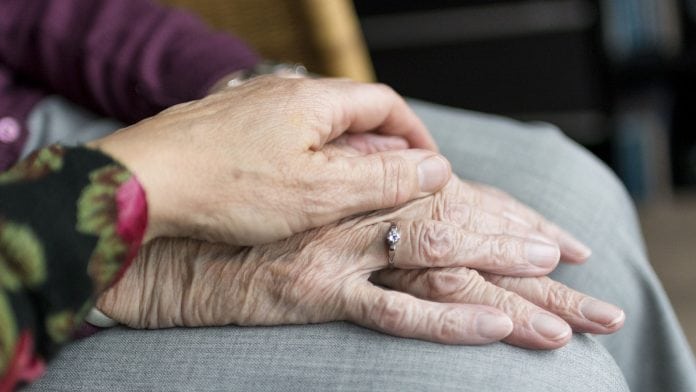 Health professionals, carers, people with dementia and members of the public have been invited by academics from the University of East Anglia (UEA), UK, to share their experiences, as well as learn more about dementia research and treatment.
Taking place on 21 June, the event organised by the UEA Dementia Research Collaborative is a free to attend event that will provide an overview of some of the latest dementia research.
It's open to the public and attendees will have the opportunity to ask questions to leading experts from the UEA, the University of Manchester and Alzheimer's Research UK.
Creating a forum for the public
Professor Michael Hornberger from the Norwich Medical School, UEA, who will be opening the event, said: "We are delighted to be hosting a series of events which create a forum for the general public, people with dementia and their carers to exchange their own experiences and knowledge with leading researchers and clinicians.
"There are 850,000 people with dementia in the UK, with numbers set to rise to over one million by 2025 and there is currently no cure. It is therefore imperative that we continue our research into this debilitating disease."
What's happening at the event?
At the event, speaker Anne Marie Minihane, professor of nutrigenetics from Norwich Medical School, UEA, will present 'Nutrition and Brain Vitality', which explores how dietary patterns, food and their components can impact cognitive ageing.
Topics will include the benefits of a Mediterranean diet pattern and possible effects of Omega-3 fatty acids on brain function.
Also attending is Matthew Lambon Ralph, professor of cognitive neuroscience from the University of Manchester, UK, who will present the latest research on semantic dementia, a condition which leads to a difficulty finding and recognising words.
This condition affects a person's ability to communicate verbally as well as how they respond to situations in everyday life. The talk will summarise findings on the disorder and explain how behavioural therapies have helped sufferers.
Dr Katie Snubs, communications officer for science at Alzheimer's UK, will be attending to speak about the funding behind some of the collaborative world-class research.
When does it start?
The event takes place on Thursday 21 June, 2-5 BST, in the Julian Study Centre, Ground Floor Foyer and Lecture Theatre, UEA.