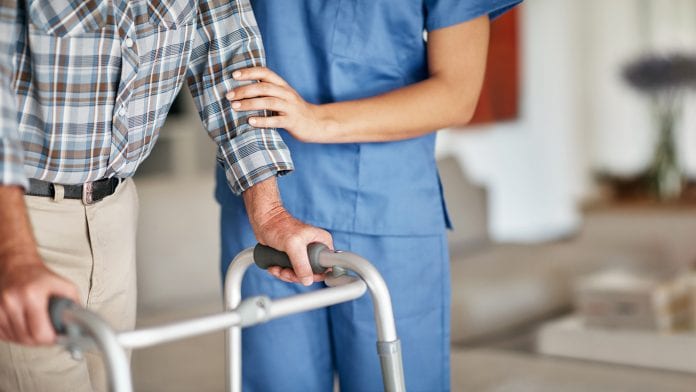 Boris Johnson has today pledged £600m in funding for infection control in care homes.
Speaking at Prime Minister's Questions today, the British Prime Minister, Boris Johnson, has pledged £600m toward infection control in care homes.
The pledge followed a grilling from Sir Keir Starmer, leader of the Labour Party, over the Government's advice regarding the likelihood of infection within care homes.
Government advice on care home infections
Starmer questioned: "In a speech on Sunday, the Prime Minister said that we need to rapidly reverse the awful epidemic in our care homes, but earlier this year and until March 12 the Government's own official advice was that 'it seems very unlikely that people receiving care in care homes will become infected.'
"Yesterday's Office for National Statistics (ONS) figures showed that at least 40% of all COVID-19 deaths were in care homes. Does the Prime Minister accept that the government was too slow to protect people in care homes?"
Johnson replied: "No, Mr Speaker. It was not true that the advice said that, and actually we brought the lockdown in care homes ahead of the general lock down. What we have seen is a concerted action plan to tackle what has unquestionably been an appalling epidemic in care homes, and a huge exercise in testing is going on – a further £600m I can announce today for infection control in care homes and yes, it is absolutely true that the number of casualties has been too high, but I can tell the House the number of outbreaks is down and the number of fatalities is well down."
Johnson stated that the number of discharges into care homes from hospitals has gone down over the past two months and that a system of testing people going into care homes is now being ramped up across the 15,000 of them in the UK.
COVID-19 deaths in care homes
Starmer highlighted ONS statistics that show the average deaths in care homes in April for the last eight years has been just over 8,000, but that this year the death rate has reached a massive 26,000 for April alone. Starmer stated that only 8,000 of these were recorded as COVID deaths by the Government, leaving 10,000 additional and unexplained care home deaths for April 2020.
Johnson said: "The government has produced data that shows there has been a terrible epidemic in care homes, but since the care homes action plan began we are seeing an appreciable and substantial reduction, not just in the number of outbreaks, but also in the number of deaths."
He continued: "Getting the r down, not just in care homes but across the country, is going to be absolutely critical to our ability to move forward as a nation with a stepped programme that I announced on Sunday. We must fix it and we will."
Kier Starmer has since written to the Prime Minister asking him to correct his statement regarding the Government's advice on care home infections.
.@Keir_Starmer has this afternoon written to the Prime Minister about inaccurate comments he made during #PMQs on Government guidance regarding care homes.

He is asking the Prime Minister to come to the Commons to correct the record. pic.twitter.com/3KORofOUkD

— Labour Press Team (@labourpress) May 13, 2020