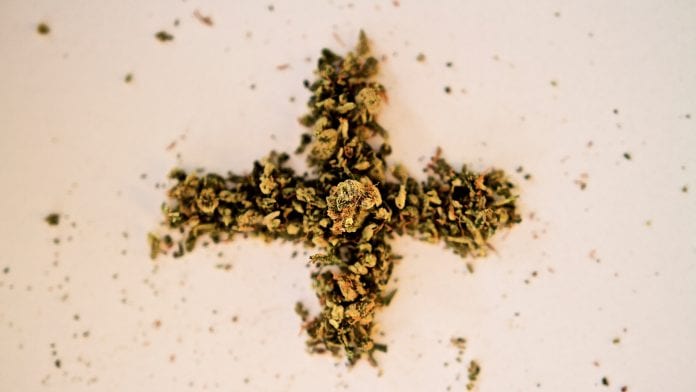 Medical cannabis advocacy group, the United Patients Alliance, look to the future of medical cannabis in the UK.
It's been over a year since the Government took the welcome step of recognising the medicinal value of cannabis and made it available on prescription.
Sadly, though, this has not translated to real access for patients who are desperate for their medicine. As the biggest patient group fighting for access to medical cannabis, we at United Patients Alliance (UPA) must decide how best to respond in the best interests of our members.
A social outrage
I sat across from a family friend at a Christmas party last weekend. She has developed Parkinson's disease over the last few years. She is desperate for help, she is suffering and her prescribed medications aren't working. With the support of her husband, she is ready to try an alternative medication that has helped others in her situation – medical cannabis.
I had to explain to her that it was still against the law for her to explore taking this potentially life-changing medicine if she could not afford a private prescription.
It is completely unjust that the vast majority of patients are still criminalised for accessing their medicine, and it is a social outrage that patients like my family friend don't have the opportunity to explore all medicines that could help them. The change in law our politicians finally acceded to has not yielded access for the vast majority of patients.
It has been suggested there are 1.4 million patients in the UK are currently using cannabis to treat chronic health conditions. UPA estimates that less than 100 patients currently hold legal prescriptions. That means only 0.007% of patients in the UK are connected with a medicine that is in some cases lifesaving – this is comparable to the number of people hit by lightning in the UK since the drug was rescheduled.
Within that small community of 100, patients tell us how they've cancelled their prescriptions as supply has been unreliable or because the restricted product range is ineffective for their condition.
Many patients are prohibited from being part of this group as private prescriptions can cost thousands of pounds a month – much more than sourcing cannabis from the black market.
United Patients Alliance response
United Patients Alliance campaigns for a society where all UK patients have equal access to legal medical cannabis.
We celebrated the change in policy last year, but it quickly became apparent that we still had an enormous fight on our hands. How could we address the momentous task of connecting 1,399,900 patients with their medicine? United Patients Alliance got professional.
This year, United Patients Alliance analysed the barriers to access, and have focussed on developing a strong core team made of patients and professionals, able to support high-profile projects in 2020.
UPA are partnering with Drug Science on Project TWENTY21, aiming at providing a solid evidence base to encourage NICE to recommend further medical cannabis products on the NHS.
We will soon be carrying out our Patient First campaign, tackling the dual issues of stigma and encouraging the nascent industry to consider and respond to patient needs in their business practices. In 2020, we will be reconnecting with our patients across the UK and pushing forward on all fronts, educating and connecting with stakeholders as we go.
United Patients Alliance is delighted to say that we've strengthened the United Patients Alliance Committee supporting these efforts, which now consists of:
• Leila Simpson, Chair and Patient First campaign Lead
• Abby Hughes, Outreach Lead and Project Twenty21 Patient Access Lead
• Clark French, Founder
• Lorna Bland, Governance Lead
• Joe Thompson, Finance Lead
• Lucy Stafford, Ambassador Lead
• Sarah Foxall, Comms Lead
In order for UPA to represent 1.4 million patients currently taking medical cannabis for diagnosed medical conditions, we rely on the support of our wonderful volunteer teams, most of whom are patients themselves. We are completely not for profit and led by our 'purple ethics' of compassion, independence, inclusion, collaboration and integrity.
We also rely on the kindness of those who donate to us. The work we do is entirely dependent on donations from individuals and organisations who align with our aims. We are not well funded and it's been difficult to develop UPA on the promise of a shoestring, so if you'd like to contribute to our work please visit www.upalliance.org/donate.
A hopeful 2020
It has been a tough year for the United Patients Alliance.
We are transitioning from a totally grassroots campaign group, doing our best on tiny resources, to an organisation poised to take our rightful place at the centre of the growing medical cannabis furore in the UK, with plans for targeted and effective projects to get medical cannabis into the hands of patients as soon as we possibly can.
It has taken many personal sacrifices by patients who passionately believe in our aims to get us here, but we are now looking at a future where the patient voice is not lost, where we are able to work with stakeholders to advance access.
UPA is currently looking for volunteers. If you would like to support the UPA by volunteering you can sign up at: www.upalliance.org/volunteer.
Leila Simpson
United Patients Alliance
Chair
www.upalliance.org