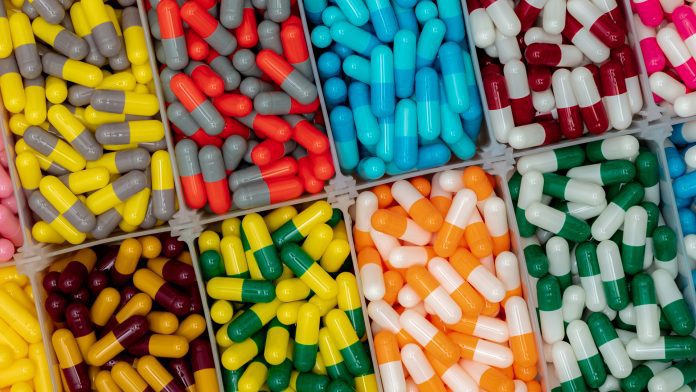 A WHO report highlights the lack of antibiotic treatment development and how this impacts the future of infection care.
In the annual pipeline report by the World Health Organization (WHO), the organisation states that the development of new antibiotic treatments is inadequate to address the threat of antibiotic resistance. The report describes the antibacterial clinical and preclinical pipeline as stagnant and far from meeting global needs.
"There is a major gap in the discovery of antibacterial treatments, and more so in the discovery of innovative treatments," said Dr Hanan Balkhy, WHO Assistant Director General on AMR. "This presents a serious challenge to overcoming the escalating pandemic of antimicrobial resistance and leaves every one of us increasingly vulnerable to bacterial infections including the simplest infections."
The statistics behind the development of antibiotic treatments
The report outlines harrowing statistics about the current state of antibiotic treatment development:
Since 2017, only 12 new antibiotic treatments have been approved, ten of which belonged to existing classes with established mechanisms of antimicrobial resistance (AMR); and
In 2021, there were only 27 new antibiotics in clinical development against priority pathogens. This number is lower than the 2017 figures.
Additionally, the report also outlines that of the 77 anti-bacterial agents in clinical development, 45 are 'traditional' direct-acting small molecules and 32 are 'non-traditional' agents. Traditional antibiotics include monoclonal antibodies and bacteriophages, which are viruses that destroy bacteria. Due to how rapidly drug resistance emerges, heavy focus is placed on non-traditional agents as they offer new opportunities to tackle antibiotic resistance bacteria from different angles and can be used with existing treatments.
Barriers to new developments
Reasons behind the lack of new antibiotic treatments are various barriers to development. Length pathway to approval, high cost and low success rates are a selection of difficulties faced by scientists.
In perspective, it currently takes 10 to 15 years to progress an antibiotic candidate from the preclinical to the clinical stages. Moreover, for antibiotics in existing classes, only one in every 15 drugs in preclinical development will progress to patient trials, on average. For new classes of antibiotics, the report stated only one in 30 candidates will reach patients.
Furthermore, of the 27 new antibiotic treatments developed in 2021, only six fulfil at least one of WHO's criteria for innovation.
"Time is running out to get ahead of antimicrobial resistance, the pace and success of innovation are far below what we need to secure the gains of modern medicine against age-old but devastating conditions like neonatal sepsis," said Dr Haileyesus Getahun, WHO Director of AMR Global Coordination.
The impact of COVID-19
The COVID-19 pandemic had an unprecedented impact on the progress of new antibiotic treatments. The pandemic took the existing limited investors elsewhere, leaving the small-and medium-size antibiotic innovators, the main drivers of innovation, without funding. The added turmoil of companies' inability to source finance for late-stage clinical development up to regulatory approval resulted in new treatments being delayed.
Recommended Related Articles