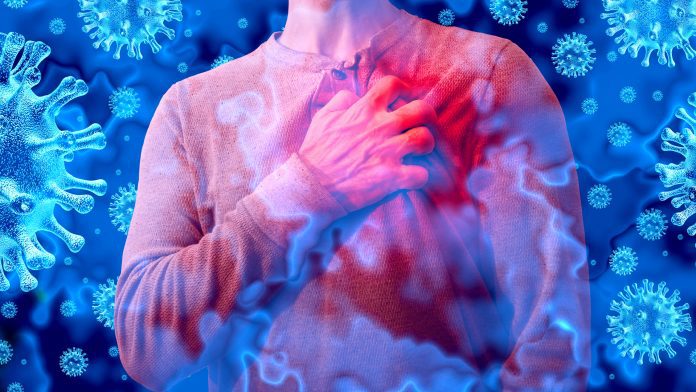 Canadian researchers have identified that young males are at the highest risk of experiencing heart inflammation following mRNA COVID vaccination, although this is rare.
The study, published in The BMJ, analysed over 8,000 reported cases from 46 studies, confirming earlier theories that heart inflammation – otherwise known as myocarditis and pericarditis – is rare but can occur following COVID vaccination.
The evidence suggests that the risk is highest among young men following the second dose and is probably higher after Moderna's mRNA vaccine than after Pfizer's. The study revealed that although the cases are generally mild, the risk of heart inflammation may be low when the dose is administered more than 30 days after the first dose.
However, researchers did explain that the evidence is of low certainty and should be considered against the overall benefits of vaccination.
Heart inflammation explained
Myocarditis is a condition in which the heart muscle becomes inflamed, and pericarditis is where inflammation of the fluid-filled sac surrounding the heart occurs. Both of these types of heart inflammation are rare but extremely serious and are predominantly triggered by viral infection. Reports of heart inflammation after COVID vaccination have led to ongoing surveillance and research.
Examining COVID vaccine risks
The study highlighted that rates of myocarditis following vaccines were highest in male adolescents and young male adults – 50-139 cases per million in 12 to 17-year-olds and 28-147 cases per million in 18 to 29-year-olds. Myocarditis rates for girls and boys aged five to 11 years and females aged 18 to 29 years may be less than 20 cases per million.
For people aged between 18 and 29, myocarditis risk of potentially higher after a Moderna vaccination than Pfizer, and the risk of myocarditis or pericarditis among 12 to 39-year-olds might be lower if the second dose is given 30 days after the initial dose.
Data from males aged 18 to 29 illuminated that the dosing interval may need to be extended to over 56 days to mitigate rates of heart inflammation. The researchers advised giving Pfizer over the Moderna vaccine and that extended dosing intervals may benefit younger people.
The effects of COVID vaccination on heart inflammation among five to 11-year-olds, for people after a third vaccine dose and for those with previous myocarditis is currently unknown.
The researchers said: "As the COVID-19 pandemic enters its third year, continued surveillance of myocarditis after mRNA vaccines, especially in younger ages, after dose three (and subsequent doses) and in previous cases is needed to support continued decision making for COVID-19 boosters."
The team is calling for extra monitoring for people with underlying health conditions, long-term follow-up of patients with myocarditis, and further research to understand the mechanisms that cause heart inflammation after vaccination.
Study limitations
The team noted some limitations of their investigation, including that the COVID literature base is constantly evolving and the potential for misdiagnosis. Despite this, their comprehensive, peer-reviewed search strategy and a broad range of sources enabled them to utilise the latest data.