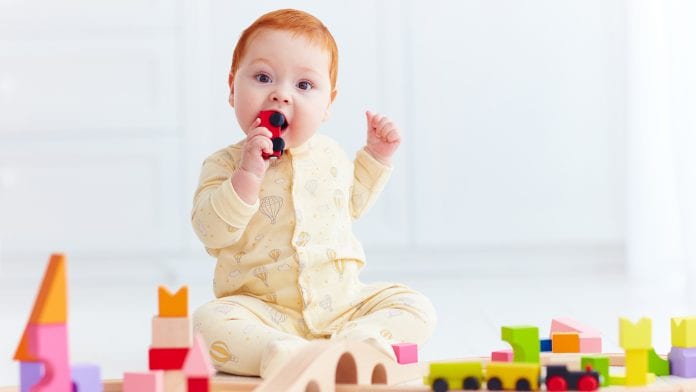 Ashley Martin, Public Health Officer at the UK's Royal Society for the Prevention of Accidents, tells HEQ about the risk and prevention of choking.
The UK's Royal Society for the Prevention of Accidents (RoSPA), initially founded in 1917 as the Safety First Council, aims to shore up the skills and knowledge the public need to avert the risk of serious accidental injury.
RoSPA Public Health Officer Ashley Martin tells HEQ about the risk and prevention of choking.
What demographics are most at risk from choking emergencies?
Although people of all ages can choke on food, the main risk group among children is those under the age of five years old. There are around 500 hospital admissions each year, and many more treated by first aid or at accident and emergency departments. Around eight to 12 deaths are caused by choking per year in the UK.
Children can choke on things like whole grapes, berries and tomatoes, which need to be cut into quarters for very young children. Peanuts can also cause choking even among children who do not suffer from allergies, and so they are not recommended for children under six years old. A recent death was reported due to a child choking on a sausage.
Other common choking hazards for small children include:
Latex balloons
Small balls and marbles
Coins
Button batteries – these may not always cause choking, but are especially dangerous because when swallowed there is a possibility they will leak toxic alkaline contents into the digestive tract
Small toys
Caps, especially pen or marker caps
What actions can people take in their day-to-day lives to minimise the risk of choking?
The key actions people can take to prevent their child from choking are:
Always cut up food
Babies and young children can choke on small, sticky or slippery foods. Always cut foods like tomatoes, grapes, and blackberries into quarters. Make sure sausages are cut into very small pieces.
Keep small objects out of little hands
Babies and toddlers examine things around them by putting them in their mouths. Keep surfaces clear of small toys like building bricks and marbles, and always clean up after playing, especially if you have older children.
Sit them down to eat
Children are more likely to choke if they slip or trip while eating. Make sure children sit down to eat and drink, and do not lie down, walk or run.
Stay within arm's reach
Always supervise babies and young children.
NHS Choices gives a general introduction to basic first aid. We would also advise parents and carers to take a child first aid training course – these are available from a variety of providers.
Older people can also be susceptible to choking, with around 250 deaths and 4,000 hospital admissions a year, due to a number of factors: eating too fast, trying to swallow large portions of food and having difficulty swallowing due to a number of health conditions, such as Parkinson's disease and strokes.
Older people also produce less saliva, which can make eating dry foods such as biscuits and crackers difficult. Having fewer teeth or ill-fitting dentures can make eating trickier, especially when negotiating items such as boiled sweets and fish or chicken bones.
People with medical conditions that increase the likelihood of choking should seek medical advice as there may be particular tips on how to prevent this. They can also take precautions such as chewing more slowly, as well as avoiding some dry foods and food with bones. For all ages, eating in one place (for instance, at a table), digesting slowly, and not rushing around or doing other things while eating will help to reduce the risk of choking.
Is education a significant factor in preventing accidents? Is more action needed to raise awareness of the public health risks arising from accidental injuries?
Yes – many people are unaware of the things that cause choking and what they can do to prevent them. RoSPA provides information and advice on how to prevent this and, bearing in mind that a quick response is often required when someone is choking and can often save lives, recommends that people seek further advice and training on basic first aid.
Ashley Martin
Public Health Officer
Royal Society for the Prevention of Accidents
https://www.rospa.com/
This article is from issue 17 of Health Europa. Click here to get your free subscription today.