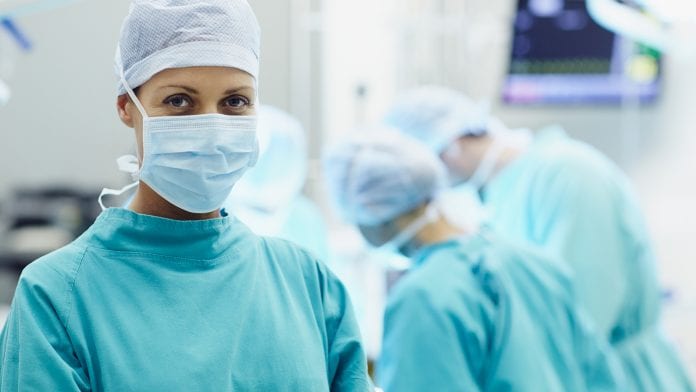 As COVID-19 continues to spread across the globe face masks are in high demand – but are they effective?
COVID-19 is arguably a preventable disease, and this pandemic is facilitating a huge surge in demand for medical face masks from both the general pubic and medical professionals. In this article, science-led consumer healthcare company Clinova, which has seen a massive increase in enquiries from the public about its face mask product, Covaflu, answers the most common question about the suitability of face masks.
Clinova says the most common question is about the suitability of different face mask types for minimising the risk of contracting COVID-19.
Can masks 'flatten the curve'?
With efforts to 'flatten the curve' growing around the world, there has been debate as to the efficacy of wearing a face mask.
While staying two meters apart when out of your home on essential trips is imperative, as is washing your hands upon return, the benefits of a mask are tangible.
If wearing a mask prevents a high percentage of entering your respiratory system, their benefit is clear, says Clinova. While medical face masks do not guarantee 100% protection for the wearer, they still considerably reduce the likelihood of infection, and when working to flatten the curve, any reduction in transmission rates is welcome.
Face masks, surgical masks or respiratory masks?
Despite the safety advice of staying two metres apart from others, coughing and sneezing can project virus particulates six meters away.
Coughing and sneezing produce a "muzzle velocity" of 50 meters/second (for sneezing) or 10 m/s (for coughing), rendering the two-meter protection zone of little assistance without an additional barrier in the form of a mask.
However, unlike simple facemasks or surgical masks, respiratory masks protect against aqueous and oily aerosols, smoke and fine dust in. Their protective function is verified by the Europe-wide EN 149 standard and divided into FFP2 and FFP3, these standards verify protection from avian flu, SRAS, tuberculosis, as well as infection respiratory pathogens, and bacteria.
The two classifications also signify the number of particulates filtered out by the mask, the FFP2 filters 94% and FFP3 filters 99%. The more particles that need to be filtered, the greater the number of filter material layers. Consequently, masks in the higher protection classes are thicker, meaning breathing resistance is higher.
Particle-filtering face masks protect against particles, but not gases or vapours.
Arsalan Karim, Director of Research and Development of Clinova, explains: "Right now, there's a lot of talk about different kinds of protective masks, and which one is best. While surgical masks protect against infectious agents transmitted by droplets, they do not protect against airborne infectious agents such as viruses, so they will not prevent the wearer from being potentially infected by COVID-19.
"However, the respirator face mask, which protects the wearer from aqueous and oily aerosols, smoke, and fine dust, is also more effective at protecting against airborne infectious agents such as COVID-19 and SARS. Respirator masks prevent viruses from entering the body through the mucous membranes of the mouth and nostrils."