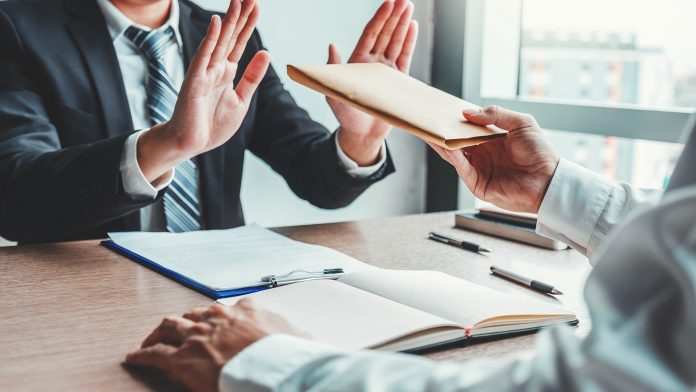 Mitch Ratajkoski of LeafCann explores how the banking industry is limiting operations and growth for companies in the medicinal cannabis industry.
Banking has become an area of concern and frustration for companies in the medicinal cannabis industry. While many jurisdictions have softened their stance on the medicinal aspects of the cannabis plant and amended legislation to allow the cultivation, production and manufacturing of medicinal cannabis, the banking system has remained stagnant, even moving backwards in some cases. The irony is not lost that there are criminal elements that have easily established bank accounts, yet legitimate cannabis businesses cannot. A legitimate business cannot operate legally in most jurisdictions without a bank account.
Recent announcements in Great Britain by the Metro Bank that it was closing accounts attached to companies working with cannabis have uncovered the nervousness in the UK banking industry that has been based on the most minute levels of THC.
The issue is not isolated to banking services, however. Maintaining continuous, legitimate banking and financial services is crucial to so many other aspects of a company wanting to operate in the still-emerging medical cannabis industry. The main issues of not having professional banking services are:
a company will have legal and insurance issues without steady banking facilities;
the supply chain becomes more complex and harder to manage without finance facilities that pay on time and without fear of account closure;
working across jurisdictions is problematic if a jurisdiction prevents an MC company from accessing basic financial services; and
it affects the ability to obtain funding (investors like knowing you have financial facilities).
Insurance and legal
Insurance is a non-negotiable part of working in the medicinal cannabis industry and it is not just about whether crops fail, or employees get injured. The necessary insurance includes:
public liability;
products liability;
reputational liability exposures;
replacement costs relating to accidental contamination (including first-party, consultant fees and loss of income);
product recall expenses;
medical malpractice and professional indemnity (claims-made basis); and
clinical trial insurance.
Obtaining all this insurance without banking facilities can make insurance companies nervous and may lead to increased premiums. Some insurance companies will not work with companies that have not established basic banking facilities. Furthermore, a business operating without any employer's liability insurance could be fined a significant amount of money. In the UK it is £2,500 for each day of operating without cover.
Managing the supply chain in the medicinal cannabis industry
Without getting into too much detail on the supply chain, suppliers require payment and purchasers require assurance that their money will not disappear should they demand a refund. Beyond consumer financial protections, however, one of the main benefits of seamless domestic and international financial transactions is traceability; one needs only to look at the impact of SWIFT banking sanctions against Russia to understand how crucial these movements are to trade. At every stage of the production cycle, businesses need to know where the relevant goods they have purchased are and that they will be arriving on time. A breakdown in payments along the way can derail the entire process and add significant time delays. In most jurisdictions, this is also a regulatory requirement for the production and distribution of cannabis-based products.
The medicinal cannabis industry across different jurisdictions
It is not just the UK that has issues with banking. Medicinal cannabis companies in Australia have had their accounts closed by some banks without notice. On at least one occasion the company also had money in an account that was closed and had no way in which to access that money once the account was closed without notice.
The United States is an interesting situation where some states have banks that will work with cannabis companies (medicinal or recreational) and provide a range of facilities. However, those banks are not legally able to provide facilities that cross state borders because cannabis is illegal at the national level. This means that legally, medicinal cannabis companies from other countries are not able to execute financial transactions within the United States. As of 2019, out of the almost 11,000 banks and credit unions in America, less than 500 would serve cannabis-related businesses.
The SAFE Banking Act and Cannabis Administration and Opportunity Act (CAO Act) are hoped by the industry to change that. The SAFE Banking Act would ensure federal regulators could not take adverse action against banks that provide services to state-legal cannabis-related businesses. However, the US Senate appears more focused on the CAO Act, which does loosen federal policy on cannabis but does not have the same banking outcomes.
Canada is known for its open approach to cannabis and has a banking system to support the companies working there. However, it too has requirements that make banking there more difficult. First of all, think of the $20,000 you will need to provide to a bank before even opening an account associated with a cannabis company (medicinal or recreational).
The situation in the UK is now at a crossroads. The recent closing of accounts by the Metro Bank has many in the industry concerned. Novel foods confusion has made obtaining insurance in the UK harder for CBD companies than it has previously been. Now the banking situation has added further concerns. Some of these can be attributed to the Proceeds of Crime (POCA) Act while others are the interpretation that banks have around controlled cannabinoids like THC.
POCA
The POCA Act sets out 'the legislative scheme for the recovery of criminal assets with criminal confiscation being the most commonly used power.' Its primary purpose is to combat organised crime, money laundering and criminal gang activities.
Most people would be wondering what the POCA Act has to do with medicinal cannabis companies and their bank accounts. The answer lies in the first step the UK Government uses during its POCA analysis of a company. This step is to determine if a company's activities in another jurisdiction would be illegal if they occurred in the UK. Certainly, regarding companies producing recreational cannabis in countries such as Canada, the answer is yes. Therefore, Canadian recreational cannabis companies are not able to open bank accounts in the UK because their activities are considered illegal in the UK.
The flow-on effects can be even more disastrous, as can be attested to by UK companies that have received transactions to their bank accounts from Canadian cannabis companies or investors. In some cases, no notice was given before transactions were frozen and accounts closed, in other cases 28 days' notice was provided that accounts would be closed, which is not enough time to find a banking alternative, pass the 'Know Your Customer' process and have accounts opened without disruption to business operations. This has occurred with no regard paid to whether the transaction was perfectly legal or not, and in almost all cases, with no explanation from the banks concerned.
On the one hand, UK regulators have publicly acknowledged that the medicinal cannabis industry is legitimate, with the government encouraging inward investment and the development of a domestic and export industry, yet on the other antiquated structures in finance are retarding the sector. Now there is the added problem that those fortunate enough to have operating bank accounts are having them closed with no opportunity for recourse. As one member of the industry said:
'Opening mainstream bank accounts has been a challenge for almost all businesses during the pandemic. Being a medical cannabis business just adds another layer to an increasingly arduous due diligence process from the banks. We have had accounts with two FinTech banks, both of which told us they were closing our account holding over £1m with an in-app notification and one month's notice. Not a call. Not a letter, just an app notification. We were rescued by our current bank who have provided excellent support.'
This extreme risk averseness is summed up well by John Binns who says: 'For a UK bank, the regulatory risks of operating an account that might contain the proceeds of 'criminal conduct' are severe, which in turn means that it can be strongly in their interests to rule out such risks by turning away customers, submitting covert reports on them to the NCA, or even freezing accounts.'1
Alternative short-term solutions do exist. This includes intermediary organisations that can help facilitate international investments and paying suppliers in currency. While this may help in the short term, it still cannot provide all the necessary services that an in-country bank account can provide.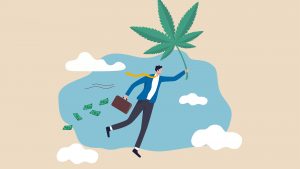 The THC interpretation
Word from some in the banking industry is that many have set a hard limit of 0.01% THC in medicinal cannabis products, as well as CBD products. This has the effect of excluding all medicinal or consumer cannabis products except for CBD isolates or synthetics and means that most companies will not be able to set up accounts or operations in the UK, despite being fully compliant with the UK Misuse of Drugs Act.
More than a handful of companies have set up their businesses in one or other of the UK's Crown Dependencies, such as the Isle of Man, Guernsey and Jersey. Anecdotally these firms have been provided with significant local governmental and financial services support, however, it is worth noting that not all banks offering services to cannabis companies based in a Crown Dependency have managed to maintain their UK banking licenses, though whether the two issues are related or not is anyone's guess.
Funding
Lastly, not having a UK bank account has an adverse effect on seeking UK based funding and financing. Investors are not reassured when they find out the company they are interested in does not have a UK bank account. Applying for grants and claiming back VAT paid also becomes impossible.
Furthermore, even if a medicinal cannabis company was to have a bank account, the issue of possibly having their bank account closed without reasonable notice will make many professional investors nervous. Of course, companies wishing to list on a stock exchange will need a bank account before starting the process.
The path forward
The UK situation is untenable. The medical cannabis industry could be lost because of the inability to open even the simplest of bank accounts. The problem stems from the risk-averse nature of institutions and taking the most conservatively extreme interpretation of the law. This means that banking sector guidance flowing from such laws requires clarification to reassure decision-makers that legitimate medicinal cannabis providers are supported by the government to operate legally and ethically.
The banking sector appears to have been influenced by the UK Advisory Council on the Misuse of Drugs report, 'Consumer Cannabidiol (CBD) products', which recommended a maximum dosage of THC that would not produce a psychoactive effect. This seems to have been adopted incorrectly by some banks as a medical cannabis industry-wide threshold. Common sense must come into play and lead to discussions around the legitimate therapeutic need, supported by existing legislation, for THC and other controlled cannabinoids in cannabis-based prescription medicines (CBPMs). Furthermore, education is needed to remove the arbitrary 0.01% THC threshold adopted by the financial sector, so it is no longer a trigger to prevent the opening of legitimate bank accounts or cause their closure.
If legitimate medicinal cannabis companies, and novel food CBD companies, are not able to operate in the UK they will leave a hole in the sector that will undoubtedly be filled by black market operators and dubious products will be given to people with possibly dire consequences. This is not just undesirable but dangerous. UK residents deserve the best medicine available to treat their condition(s) and support their quality of life. Many have waited years for a legally operating medicinal cannabis and CBD industry to supply them with medicine and consumer goods that have been available elsewhere for several years. Now is not the time to let the medicinal cannabis industry regress and make patients wait even longer.
Lastly, the banking issues do not stop with the medicinal cannabis industry. There are also many non-profit organisations whose operations do not touch the plant in any way, who have experienced the same problems:
'When trying to apply for a bank account we found using the word 'cannabis' was an instant refusal. We were also refused upon the bank completing their due diligence checks and visiting our website. We eventually used Co-op whose ethical policy seemed more open and who were already supporting us. To date, I believe most non-profits are with the Co-Op.'
Sadly, the solution to improving the ability of the medicinal cannabis industry, and any companies producing CBD novel food products, appears to be not financial but legal. Until financial institutions are satisfied that the legality of all medicinal cannabis companies and their products is beyond question, the problems we currently face will continue to exist. What is needed is a change in mindset and laws in the medicinal cannabis industry to put it on equal footing with all other medicine producers.
References
1   Binns J, and Hardstaff D. Can the UK Solve its 'Money Laundering" Problem with the Proceeds of Medicinal Cannabis? www.bcl.com/can-the-uk-solve-its-money-laundering-problem-with-the-proceeds-of-medicinal-cannabis-john-binns-and-david-hardstaff-write-for-ipi-magazine/
This article is from issue 22 of Health Europa Quarterly. Click here to get your free subscription today.
Contributor Details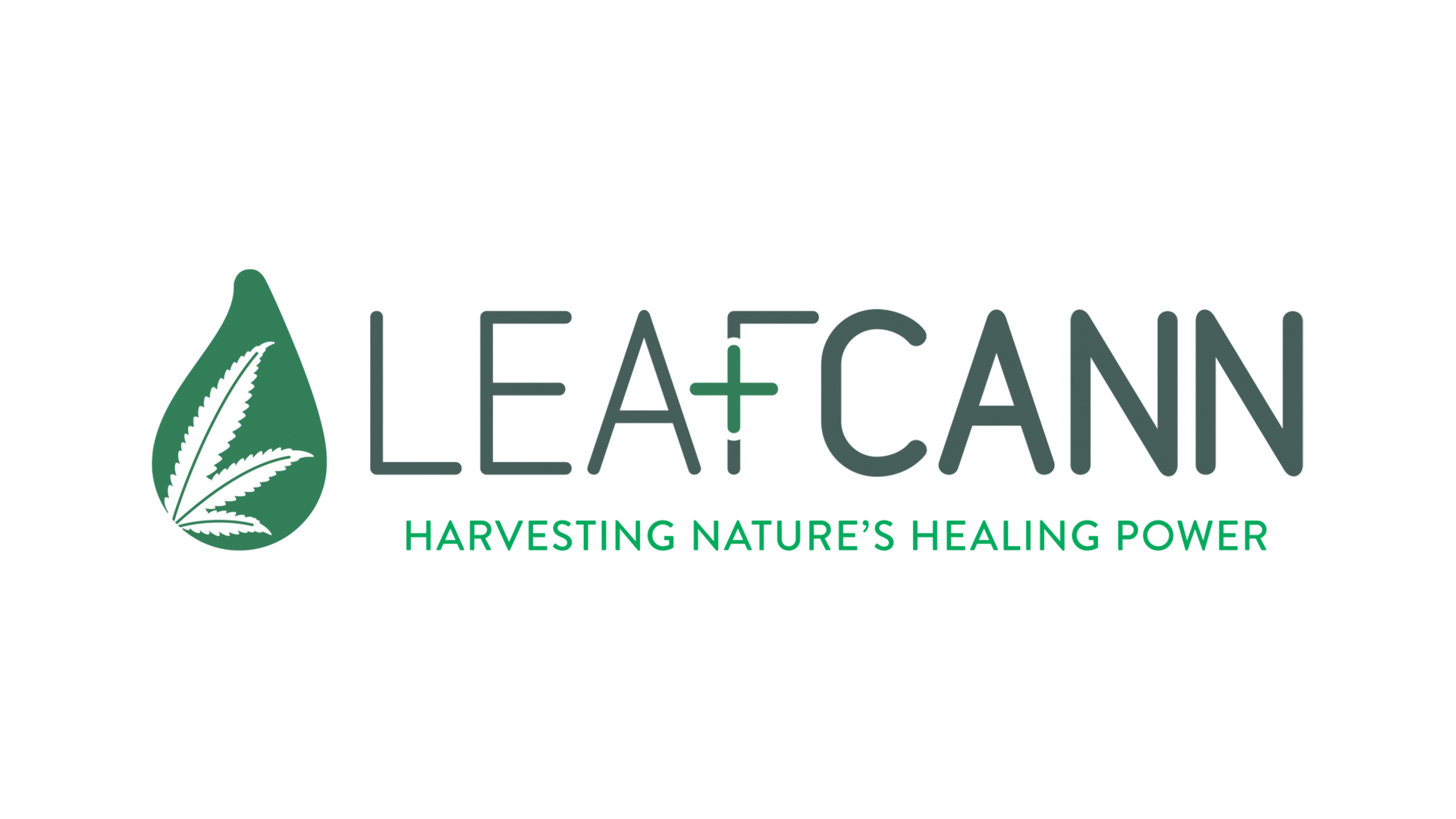 Recommended Related Articles