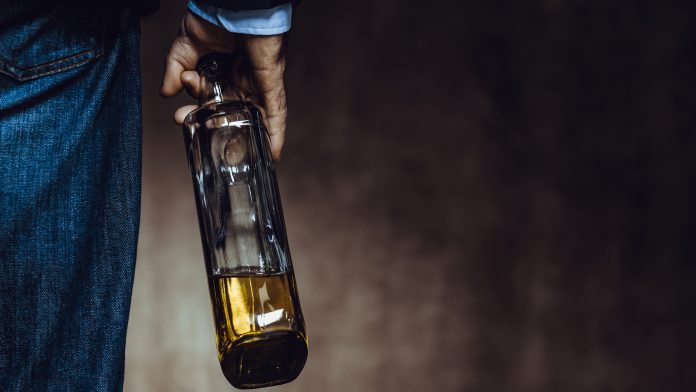 A new trial from the University of Exeter will investigate whether ketamine-assisted therapy could help treat alcohol disorder.
The £2.4 million trial will be delivered across seven NHS sites in the UK. The study is being funded by the Medical Research Council and The National Institute for Health and Care Research (NIHR). Additional funding is being provided by the biotech company Awakn Life Sciences.
Over half a million adults in the UK suffer from alcohol disorder, but only one in five of these people ever receive treatment. It is estimated that alcohol-related harm cost the NHS around £3.5 billion each year, and a further £40 billion across wider society.
Alcohol-related deaths are on the rise
Alcohol-related deaths have increased since the pandemic causing researchers and clinicians to call for more treatment options.
The trial will expand upon positive results from an earlier phase II trial, designed to test the safety of the treatment. The study found that ketamine therapy treatment was safe and tolerable for people with severe alcohol disorder.
The phase II trial found that participants who underwent combined ketamine therapy stayed completely sober. This represented an 86% abstinence in the six month follow-up period. The Ketamine for Reduction of Alcohol Relapse (KARE) trial will now advance to the next step of drug development, a phase III trial. This phase will test these findings further, with a view to rolling the programme out into the NHS if it proves effective.
The trial will include 280 participants suffering from severe alcohol disorder. Participants will be randomly allocated into two groups. One group will be assigned ketamine at the dose used in the first clinical trial with psychological therapy. The second group will be given a very low dose of ketamine alongside seven-session educational package about the harmful effects of alcohol.
Ketamine could treat the psychological causes of alcohol disorder
"Alcohol disorder affects not only the individual but families, friends and communities, and related deaths have increased still further since the pandemic. We urgently need new treatments. If this trial establishes that ketamine and the therapy works, we hope we can begin to see it used in NHS settings," said trial lead Professor Celia Morgan, from the University of Exeter.
"Many people with alcohol problems are also depressed and being depressed means you are more likely to start drinking again after quitting. We found evidence from our first study that our patients were less depressed three months following ketamine. We think that one way that ketamine may reduce alcohol use is by first reducing depression," she added.
"For this phase III to have the support and funding from the NIHR and for it to be delivered in the NHS is a great endorsement of this treatment's potential and a sign of how badly a new more effective treatment is needed to help the millions of people suffering from Alcohol addiction in the UK. We are very proud to be part of this important piece of work," concluded Anthony Tennyson, Awakn CEO.
Recommended Related Articles