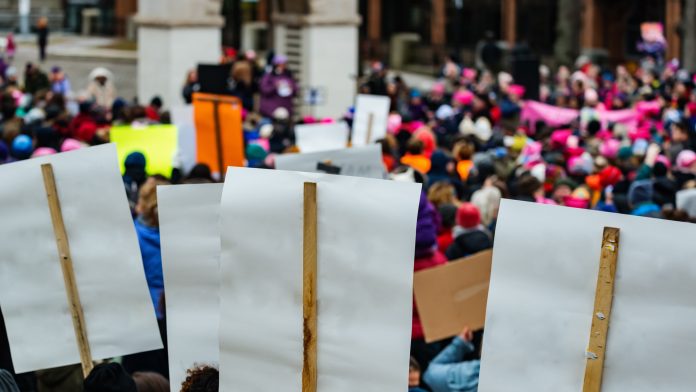 Tens of thousands of people will take to the streets across the world, as pressure mounts for China to end the persecution of Falun Gong practitioners and its heinous organ transplant trade.
Across the world on 19 and 20 July 2019, tens of thousands of people will take to the streets as pressure mounts for China to end the persecution of Falun Gong practitioners. This Saturday marks 20 years since the Chinese Government began their official campaign to eradicate the traditional Chinese spiritual discipline, Falun Gong. Experts now estimate more than a million followers of the peaceful 'Buddha school' practice have been killed, many for the purpose of extracting their vital organs to fuel China's booming organ transplant trade.
Organ harvest crimes
Each day, those who practice Falun Gong today in China live with the risk of being taken by Chinese authorities to be detained and tortured or killed. This year's protests will be especially poignant following the China Tribunal's Final Judgment in June 2019. After 12 months' rigorous examination of evidence, including over 50 witness testimonies, the China Tribunal found that China has been forcefully extracting the organs of prisoners of conscience, killing people in the process. Falun Gong practitioners are the main victims of the heinous practice. The Tribunal announced that under international law, the persecution and murder of Falun Gong, along with the forced organ harvesting, amount to crimes against humanity.
In capital cities across the world, including London, Washington DC, New York, Sydney, Ottawa and other European capitals, tens of thousands of people will mark 20 years of persecution with peaceful protests. The protests are set to include candlelight vigils, marches and speeches delivered by survivors and leading experts on China's criminal violations of human rights.
Falun Gong survivors who testified before the China Tribunal will attend the events with their families and friends who have managed to safely escape China. Many Falun Gong practitioners are still held captive in China's vast network of detention centres, prisons and black jails.
Crimes against humanity
The global rallies this weekend will intensify pressure on China to cease its organ harvesting practices and raise additional awareness of the innocents at risk in China.
The International Coalition To End Transplant Abuse in China (ETAC) is calling upon governments all around the world to publicly condemn forced organ harvesting of prisoners of conscience in China and to call for the release of Falun Gong practitioners in China – ensuring that China does not have a captive organ 'donor' pool that they can kill to order at any time.
Professor of Clinical Ethics and Chair of The International Coalition to End Transplant Abuse in China's Advisory Committee, Wendy Rogers, commented: "These crimes against humanity must end and China must be held to account for its human rights abuses. All those who interact with China, and especially the transplant community, must now reconsider their relations with China. Wilful blindness is no longer an option. It is time to speak up and stop all transplant related interactions with China until there is evidence that organs are procured ethically and prisoners of conscience are released."
Recommended Related Articles