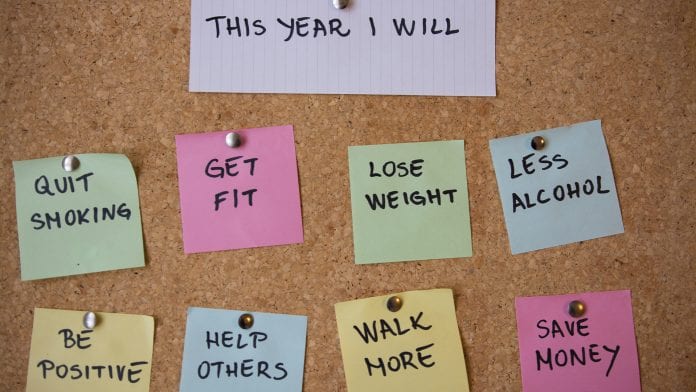 Speaking at the EPH Conference, Health Commissioner Vytenis Andriukaitis called for more cross-sectoral action to reduce the high burden of chronic diseases.
Chronic diseases collectively account for an estimated 86% of deaths in Europe, making them the leading cause of death in the EU. "They also cost the EU economy a staggering €115bn." This was the warning of European Health Commissioner Vytenis Andriukaitis when he addressed an audience of policymakers, healthcare professionals and researchers at the 11th European Public Health (EPH) Conference in Ljubljana, Slovenia, in November 2018.
In a dedicated speech on reducing premature deaths and improving health outcomes, Andriukaitis set out the lifestyle changes necessary to reduce the high burden of chronic diseases in Europe and the cross-cutting, cross-sectoral actions needed to promote better health and boost life expectancy. Health Europa, which attended the EPH Conference as a media partner, carries his comments.
What are the risk factors for chronic diseases?
Chronic diseases like diabetes, mental disorders and cancer share a few common risk factors: tobacco smoking, alcohol consumption and obesity.
Tobacco
Of these, tobacco is the "single largest avoidable health risk and most significant cause of premature death in the EU," Andriukaitis said. "700,000 people die each year from tobacco-related illnesses."
This figure is particularly shocking given that the risks of tobacco are well documented and publicised. Even so, almost one-third of young people continue to smoke, with 70% of people who smoke in later life having started when they were under 18.
Alcohol
Andriukaitis then revealed that the EU is the heaviest drinking region in the world, and, again, this problem is particularly bad among young people.
"According to the European School Survey Project on Alcohol and Other Drugs, one-third of 15-16-year-olds reported heavy drinking in the past month, and almost half of students reported alcohol use at the age of 13 or younger," he explained.
Obesity
Poor diet and lack of physical activity represent another growing problem, with overweight and obesity levels rising in almost every country in the world.
One in four adults are currently failing to meet the World Health Organization's (WHO) recommendations on physical activity (at least 150 minutes of moderate-intensity aerobic exercise per week for adults aged 18-64), while 41 million children under five were estimated to be overweight in 2016.
"What is also of concern is the exposure and aggressive marketing of unhealthy products, especially to children," Andriukaitis continued. "What kind of products do we see displayed and within easy reach? Only foods high in fat, salt and sugars."
How can we promote positive health choices?
The commissioner noted that collaboration will be vital if Europe is to reverse these trends and prevent the uptake of damaging lifestyles. That's why, in 2016, he created the two-year initiative 'State of Health in the EU', which provides policymakers, interest groups and health practitioners with factual, comparative data and insights into health and health systems in EU countries.
"Last week, I launched the second cycle with the joint OECD-Commission publication 'Health at a Glance: Europe 2018'. Using this knowledge, we can identify a suitable path forward to reduce premature death," Andriukaitis added.
He also highlighted the Commission's Steering Group on Promotion and Prevention – a collaboration between EU countries to implement best practices and support national policies on chronic diseases – which selected its first set of policy interventions on cardiovascular screening, nutrition and physical activity in 2017.
"Such joint work will also make an essential contribution to the World Health Organization's nine voluntary targets on [chronic] diseases by 2025 and the United Nations' Sustainable Development Goals [SDGs] by 2030."
The Commission has also implemented sector-specific initiatives to reduce the burden of chronic diseases. Among them is the tobacco control policy, which according to Andriukaitis "promotes far-reaching, cross-sectoral action to reduce the harmful effects of tobacco" and is promoted nationally and internationally, "notably in the WHO's Framework Convention on Tobacco Control".
Who is responsible for health?
These measures are good examples of the work that has already been done to address chronic diseases and their risk factors, but Andriukaitis was keen to stress that more action will be needed beyond that of the health sector.
Turning his attention to the importance of a partnership approach in order to improve health outcomes, he described the SDGs as a "paradigm shift" and "real game changer".
"Not only [do] they recognise the interconnected nature of development but they promote the active involvement of different sectors and actors from all parts of the world," he explained.
"In other words, health is no longer the sole responsibility of those working in the health sector. It implicates transport, agriculture, environment, taxation, education, housing, trade and foreign policy, to name just a few."
SDG 3 is specifically aimed at ensuring healthy lives and promoting wellbeing for all, at all ages, and includes many targets intended to lower premature death by reducing chronic diseases. But 12 of the 17 SDGs are likewise highly relevant to health or nutrition – among them, SDG 2 (end hunger, achieve food security and improved nutrition, and promote sustainable agriculture) and SDG 11 (make cities and human settlements inclusive, safe, resilient and sustainable).
"We need therefore to pair health efforts with other policies – environmental protection, production of safe and nutritious food, education for good health – starting in schools," Andriukaitis said.
How else can we meaningfully reduce the chronic disease burden?
Drawing his presentation to a close, the commissioner reiterated the importance of promoting 'health in all policies', an approach which "systematically take[s] into account the health implications of all social policy decisions in all sectors to improve population health and health equity.
"Good health, longer life doesn't just happen," he explained. "It is thanks to advances in modern medicine and living conditions. But it is also influenced by individual choices and the right policy framework."
Central to this framework is universal health coverage, which can help to redress the social and economic inequalities that are pervasive in society and that contribute to health disparities.
"Universal health coverage must be a cross-cutting goal, accompanied by targeted, sectoral initiatives to support a meaningful reduction in chronic and preventable disease," Andriukaitis concluded.
"In failing to achieve this, we are failing individual citizens and we are failing society."
From his speech, it is clear that both Andriukaitis and the EU are highly committed to tackling premature death and taking action – now – to reduce the high social and economic burden of chronic diseases. But it is also clear that much more work needs to be done if this public health crisis is to be truly averted.
In focus: metabolic syndrome
Metabolic syndrome refers to a combination of risk factors which together increase a person's likelihood of developing chronic diseases like diabetes, cardiovascular disease, cancer and stroke.
The NHS lists these risk factors as:
A 37/35.5-inch waist circumference (or more) in European/South Asian men
A 31.5-inch waist circumference (or more) in European and South Asian women
High levels of fat in the blood and low levels of 'good' cholesterol, which can lead to atherosclerosis
Blood pressure that's consistently 140/90mmHg or above
An inability to control blood sugar levels (i.e. insulin resistance)
An increased risk of developing blood clots, e.g. deep vein thrombosis
A tendency to develop inflammation.
Metabolic syndrome can have a significant impact on patients' quality of life and comes with a staggering price tag: according to the EU-funded project RESOLVE, without intervention, the cost of treating illnesses associated with metabolic syndrome will increase to an estimated €100bn per year over the next 12 years.
RESOLVE, which came to an end in 2018, combined the expertise of biologists, clinicians and engineers in eight EU countries to improve our understanding of how metabolic syndrome develops. Its results are expected to pave the way for better strategies to predict, monitor and treat metabolic syndrome and its comorbidities in the future.
Until then, as with chronic diseases, making lifestyle changes such as losing weight, enjoying regular exercise, eating healthily, and cutting down on alcohol and tobacco consumption can help to prevent or reverse metabolic syndrome.
Please note, this article will appear in issue 8 of Health Europa Quarterly, which will be published in February 2019.
Recommended Related Articles