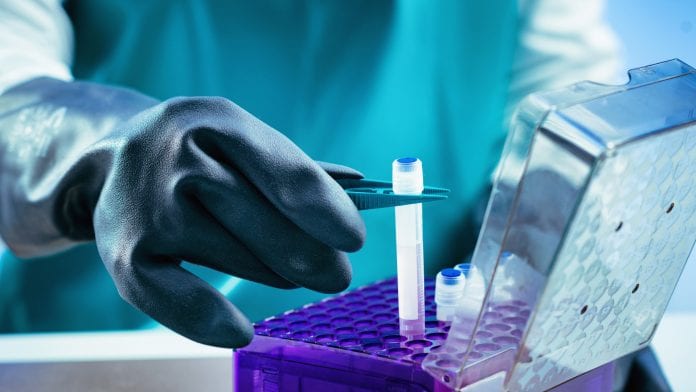 University Regensburg Professor Christoph Brochhausen showcases the edu-BRoTHER biobanking student exchange project
Biobanks are an increasingly significant resource in healthcare research. Professor Christoph Brochhausen, of the Institute of Pathology at University Regensburg, highlights the benefits of the biobanking education offered by the edu-BRoTHER student exchange programme.
Introduction
Even if biobanking becomes more important for the further development of personalised and precision medicine respectively, biobanking is not yet represented within the curricula of medical education. This is a relevant absence because the students from today will be the physicians and the clinical scientists from tomorrow, who will be confronted with biobanking either in sample collection or while conducting clinical or basic research trials working with biobank samples.
Furthermore, the medical education sphere has a special interdisciplinary focus using different approaches to better understand the mechanisms of diseases and potential concepts for treatment. The combination of these different approaches with the highly interdisciplinary field of biobanking could also result in new developments in the various aspects of proper biobanking. Therefore, it would be highly recommended to bring medical students into contact with biobank issues as soon as possible; since this is a highly dynamic field.
Within the BRoTHER project, a Czech-German network of biobanks at the University Regensburg, Technical University Munich, Faculty Hospital Pilsen and the Medical Faculty of Brno, we have established an active student exchange programme to bring medical students and students of the other natural sciences in closer contact to the subject of biobanking. We addressed the different issues which are crucial for biobanking through workshops, symposia and summer schools (Fig. 1).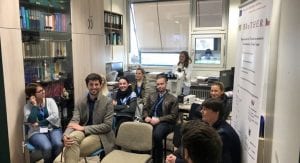 The evaluation of these events formed the basis of the development of our edu-BRoTHER programme, which was created especially for the education of medical students. This programme will be implemented in the medical education curricula at the University Hospital Pilsen and the University Regensburg. The edu-BRoTHER project is supported by a European Union grant within the INTERREG programme (ETZ 2014 – 2020 / 289).
To our knowledge, the present programme will be the first educational course integrated into a medical curriculum in Europe; and we hope that our experience encourages other faculties to create additional courses in this field because biobanking represents a crucial issue in modern medicine.
Biobanks: infrastructures to improve personalised medicine
Biobanks collect, store and share biological material in combination with clinical, laboratory or image data respectively. These are crucial pillars to predict and to prevent diseases, as well as to better understand relevant factors for prognosis. All these aspects build the base for the concept of personalised medicine; thus, biobanks represent a fundamental scientific infrastructure for personalised medicine.
They are dynamic infrastructures storing a great variety of human biological samples, using new technologies and tools that can improve the diagnosis, prevention, treatment and management of diseases. The aim is to enable high-quality samples and associated high-quality data with maximum efficiency.
However, the lack of biological quality of biobank samples and loss of data, labels or even biobank specimens in multicentre trials is well known; and represents a huge challenge in the field of personalised medicine and biobanking. In every step of biological sample handling, great effort is made to analyse the influence of the various pre-analytic factors on the biological quality of specimens to make them available for high-end molecular analyses.
Therefore, a main focus in biobanking activities is put on biospecimen quality; but there are hugely heterogeneous approaches to attaining and managing high biological quality due to the application of different standards between biobanks. Harmonisation of workflows and quality management systems is, therefore, another important pillar of modern biobanking.
The most significant aims of the education programme are to sensitise young medical doctors and clinical scientists to these crucial issues and to make them familiar with international harmonisation procedures. The programme will also address the relevant ethical, legal and social aspects of biobanking.
Finally, the enormous field of digitalisation will represent a main focus of the agenda of the new education programme. This includes new development in robotics, cryotechnology, data mining, digital imaging analyses; and Artificial Intelligence. The relevance of these hot topics is not restricted to the field of biobanking: they are equally relevant to modern medicine in general. This is a further reason why the medical faculty of the University Regensburg and the Faculty Hospital Pilsen have decided to implement this course as a mandatory aspect of their medical curricula.
Methods, tools and technologies in digitalisation
An important issue in biobanking is the various aspects of digitalisation and informational techniques. Regarding the necessity of making tissue biobank specimens or the information they include available for research partners, the opportunities and pitfalls of Whole Slide Imaging (WSI) (Fig. 2) and Virtual Microscopy (VM) technologies are addressed within the educational courses.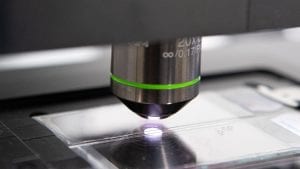 Furthermore, we implemented robotics skills in sample handling: these skills are already widely used, especially in laboratory medicine. Another issue, which is relevant not only to biobanking but also to all aspects of patient care, is the implementation of IT solutions with regard to data management systems, data handling and data harmonisation for proper data exchange. In this context, data mining from medical archives is of special interest. The accuracy and safety of telemedical approaches play a crucial role, not only for biobanking but also for patient care.
Since these skills are not addressed within traditional educational programmes, we want to give our students an overview in this field; and we want to encourage them to detect needs which could realistically be addressed, as well as the pros and cons of different software solutions.
Pre-analytics, biological quality and analytical technologies for molecular analyses
This programme will also include basic skills in molecular analytical methods; for example immunoanalytical techniques or procedures for in-vitro diagnostics, which particularly relevant to personalised medicine. Students will be made aware of the importance of the pre-analytic phase before sample storing and its relevance to the outcome in the testing of new candidate molecules as potential targets for innovative therapies or as prognostic or predictive markers.
In this context, biological changes within the samples during the pre-analytical phase will be clarified – not only in terms of the warm and cold ischaemia period but also during storage in different temperatures and devices. Another key aspect will focus on the significant amount of influencing factors, which impairs the structural and molecular integrity of cells and tissues and thus which limit their use for high-end research projects. Within this context, the students will be introduced to basic histomorphological techniques, as well as more sophisticated techniques such as electron microscopy (Fig. 3), immunoanalytics and molecular biology.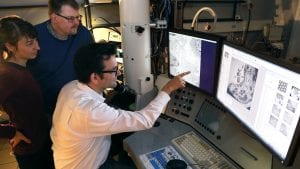 Until now, limited biological quality has been a key factor in inconsistent research results and the problem of incomparability of research results. We will introduce course participants to the recent debate over the definition of consistent quality parameters to reach homogenous biological quality. With that, our students will be prepared for the recent international harmonisation process of the pre-analytic conditions in biobanking.
Ethical, legal and social aspects of biobanking
In modern medicine, ethical, legal and social concerns have become increasingly important. These issues include questions of informed consent, participation and research use of surplus biomaterials. Since last year, the EU's General Data Protection Regulation has led to significant doubts regarding the further possibilities for interdisciplinary and multicentre research; and to intensive discussions. We will address basic ethical considerations with a view to research purposes, but also the international regulations regarding data protection and protection of individual rights.
One focus also will be the interplay between different national regulations and the international ones, especially on the European level. We also will address the issue of legal consideration for research with countries outside the European Union, such as the USA. From our experience in the BRoTHER project, dissemination of biobank knowledge to the public is of crucial importance to the acceptance of biobanks and related research activities. Therefore, we have implemented elements in our course which will enable participants to inform the public about biobanking correctly, efficiently and sustainably.
Innovative educational tools
We designed an interactive educational platform, which combines e-learning tools such as webinars and podcasts with real practical courses. The latter will be held at the University Hospital Pilsen and the Institute of Pathology of the University Regensburg so that the students will also have the opportunity to learn within two healthcare systems and in two different biobanks.
We found that practical, skills-based courses were highly attractive to students and were especially highlighted during the initial evaluations of our student exchange programme; so we implemented into our edu-BRoTHER concept as many practical exercises as possible in the workshops in Pilsen and Regensburg. The webinars and podcasts will give baseline information, which will enable the students to complete practical tasks during the workshops.
Conclusion
The edu-BRoTHER project draws valuable experiences from the BRoTHER student exchange programme and implements them in an innovative education concept, which combines practical courses and e-learning tools. Since the students will be able to access workshops at both sites, the University Hospital Pilsen and the Institute of Pathology at the University Regensburg, they will learn about two healthcare systems and different ways to organise a biobank infrastructure.
edu-BRoTHER represents a unique and innovative education programme, designed to optimise the biobank scene by training medical students as relevant future stakeholders in biobanking.
Prof Dr Christoph Brochhausen
Institute of Pathology
Franz-Josef-Strauss Allee 11
University Regensburg
+49 (0)941 944 6636
christoph.brochhausen@ukr.de
Recommended Related Articles