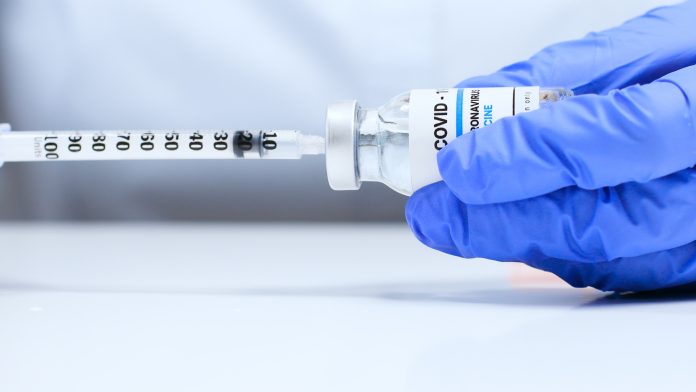 As the US and many European countries start vaccinating children against COVID-19, should more be done to prioritise those beyond our borders? Dominic Wilkinson, Professor of Medical Ethics at Oxford Uehiro Centre for Practical Ethics, discusses the ethical issues surrounding COVID-19 vaccinations.
Recent changes in COVID-19 vaccine eligibility have thrown ethical issues surrounding global vaccine distribution into sharp relief. In May this year, Canada became the first country to approve the Pfizer/BioNTech vaccine for children aged 12 to 15 and other developed nations quickly followed suit with the US now hoping to roll out immunisation programmes to even younger age groups in a bid to curb the spread of the virus. While some have supported this step, others have struggled to justify the inoculation of children, who predominantly experience milder forms of the virus than adults, when other nations around the world are in desperate need of vaccines.
Despite global vaccine sharing initiatives like Covax, issues around export bans, patent rights and cold chain infrastructures have hampered efforts to send vaccines to those most in need. The World Health Organization (WHO) recently called for a moratorium on booster shots in order to focus efforts on vaccinating at least 10% of the world's populations as at present, less than 2% of people in low-income countries have received at least one vaccine dose. To discuss the matter, Health Europa spoke to Dominic Wilkinson, Professor of Medical Ethics at Oxford Uehiro Centre for Practical Ethics.
Can you explain some of the reasons for which you think vaccinating children against COVID-19 should be delayed?
Different countries have reached different decisions. At the moment, the Joint Committee on Vaccination and Immunisation (JCVI) in the UK has recommended vaccines for over 16s and those children who are either themselves at higher risk or in close contact with people who are at higher risk of a more serious disease. It did not support rolling the vaccine out to otherwise healthy adolescents aged 12 to 15, but the UK government has decided to proceed with this, contrary to advice from the JCVI.
I think the JCVI approach in the UK is the right one and there are two broad ethical considerations here. One is the balance of risks and benefits for vaccinating children. At present, less research has been done involving young people compared to adults and their experience of the virus is much less. We know that illness is far less severe in children and the number of children that become seriously ill or end up in hospital is very small. Nevertheless, it is more important than ever to look for any risks associated with the vaccine, because even small risks could in theory, outweigh the benefits. At this stage, it seems that the vaccine probably is safe for adolescents and that the benefits outweigh the risks. This has been the judgement of the regulatory authorities who have authorised the vaccine for use down to 12 years in the US.
The second argument, which is even more important, is whether there are other people who need the vaccine more. Throughout this year, since the vaccines started to become available, we have all had to recognise that vaccines are in limited supply and no matter how much you may want one, it has to go to those who are at highest risk first, and that includes healthcare workers, those who are medically vulnerable – typically the oldest members of our community – and those with underlying illnesses. From there, we have tended to work down through the ages. This method of vaccination is based on a simple ethical principle, which is when you have limited amounts of a scarce resource, in this case vaccines, you want to do the greatest good with that scarce resource. Although older people have now been vaccinated in countries like the UK, there are still many people who are at much higher risk of serious illness than children living in developed countries, it is just that those people are no longer within our borders. It is a different type of prioritisation, but it is no less ethically important.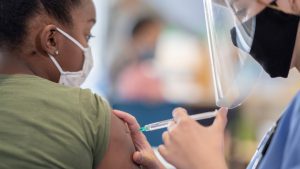 There are concerns that infection levels could rise later in the year, particularly with students returning to school. Do you think that the government should be introducing more infection control measures to help mitigate those potential increases in infections as opposed to simply offering jabs to children?
I think there is a balance between the types of infection control measures that might be introduced and the burden and effect of those measures on children's education. We are used to children getting viruses over winter, there are many viruses that spread within our communities at this time of year, such as the respiratory syncytial virus (RSV), influenza virus and other viral illnesses. Those viruses are usually mild, but occasionally cause serious illness. We could stop them spreading by stopping our children going to school or testing and isolating them but that would not be proportionate, because for the most part, those illnesses are mild. Imposing isolation measures every time there was an outbreak of influenza or RSV would also be enormously disruptive to children's education and I think we need to move towards the same approach when we are thinking about coronavirus in the context of children where the virus is, similarly, mostly mild. Of course, some children who are vulnerable should be vaccinated and we should make sure that the teachers are vaccinated too but once we have done that, what we likely need to do is to be able to return to a more normal approach to managing the virus in children over the course of the school experience.
You mentioned that the demand for vaccines is far exceeding the supply and we know that there are issues concerning vaccine manufacturing, distribution, patent rights etc. which are hindering the donation of those vaccines to countries that are most in need. What more do you think could be done at a policy level to develop a comprehensive global response to the pandemic?
There are two issues. One is about how to maximise the supply of the vaccine and the second is how to fairly distribute that available supply. The rate of vaccine manufacture during this pandemic has been completely unprecedented. There has been no vaccine that has been developed and distributed so quickly to such a large population. Of course, the situation will improve if we can make the vaccine even faster and those who are in the relevant positions need to be looking at all appropriate ways to do that. But then we need to decide how we can make those vaccine stocks available to those in the world who are in the greatest need. In some parts of the world, it is not simply a question of making the vaccine available, there are very significant burdens of resources that are required to then distribute the vaccine in a way that is effective. This requires a concerted global effort; we are all in this together. People have often said we are not protected until we are all protected so that remains a huge challenge. It is not enough for developed and wealthy countries to simply vaccinate their population, brush their hands and say job done, back to normal life. This is going to remain a huge challenge for the whole global community.
Finally, what more do you think could have been done in terms of international coordination in the early stages of the outbreak?
It is difficult to comment on the efforts of international coordination in the face of a novel pandemic threat, however, one of the things that this pandemic has highlighted, in a way that some people have known for a long time and others have discovered belatedly, is that human community in its globally connected way is vulnerable to new infections and vulnerable to pandemic. It is worth noting that although this pandemic has had a dramatic impact on our lives across the world, in many respects, this is a less severe virus than it might have been so there is a sense in which this very significant and challenging situation is an important learning experience for our global community. It is a chance for us to consider what we did do well what we can learn for the next threat, which may be even worse.
Professor Dominic Wilkinson
Professor of Medical Ethics and Director of
Medical Ethics
Oxford Uehiro Centre for Practical Ethics
www.oxford.academia.edu/DominicWilkinson
This article is from issue 19 of Health Europa Quarterly. Click here to get your free subscription today.
Recommended Related Articles