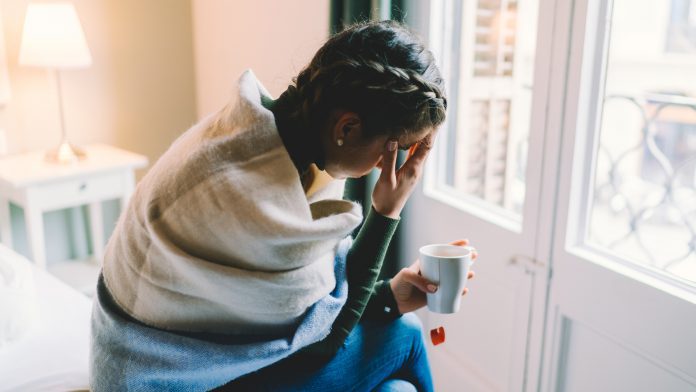 A new study has found that hair loss and sexual dysfunction are significant symptoms of long COVID.
As time passes, the list of symptoms of long COVID continues to grow. New research has now found that hair loss and sexual dysfunction are being experienced by long COVID sufferers and are joining the growing list of symptoms of long COVID.
The study, conducted by University of Birmingham researchers, found that patients with a primary care record of infection with the SARS-CoV-2 reported 62 symptoms of long COVID more frequently 12 weeks after initial infection compared to those who did not have the virus.
The report is published in Nature Medicine.
Analysing symptoms of long COVID
The researchers from the University of Birmingham and clinicians across England joined together to analyse the electronic health records of 2.4 million people in the UK. The data included 486,149 people with prior infection and 1.9 million without COVID between January 2020 and April 2021.
The team used non-hospitalised patients and utilised this data to identify three categories of definite symptoms of long COVID. They grouped symptoms of long COVID into respiratory symptoms, mental health and cognitive problems, and a wider range of symptoms. The most common symptoms reported included shortness of breath, chest pain, nausea, and vomiting.
Dr Shamil Haroon, Associate Clinical Professor in Public Health at the University of Birmingham, is the study's senior author.
Dr Haroon said: "This research validates what patients have been telling clinicians and policymakers throughout the pandemic, that the symptoms of Long COVID are extremely broad and cannot be fully accounted for by other factors such as lifestyle risk factors or chronic health conditions.
"The symptoms we identified should help clinicians and clinical guideline developers to improve the assessment of patients with long-term effects from COVID-19, and to subsequently consider how this symptom burden can be best managed."
People at increased risk of long COVID
The researchers found key demographics and behaviours which appeared to put people at a high risk of developing long COVID.
The study found that females, younger people, or belonging to a black, mixed, or other ethnic group are at a higher risk of long COVID. Furthermore, people from low socioeconomic backgrounds, smokers, people who are overweight or obese, and those with health conditions were associated with persistent symptoms of long COVID.
Dr Shamil Haroon said: "The results are both a testament to the opportunities that these public health datasets provide, and to the power of collaborative work to provide much-needed evidence around the experiences of many people who have been affected by persistent symptoms after infection with the coronavirus.
"I hope our research will also further validate the voices of patients and involvement groups and provide an approach to support healthcare responses to new and emerging diseases."
Recommended Related Articles