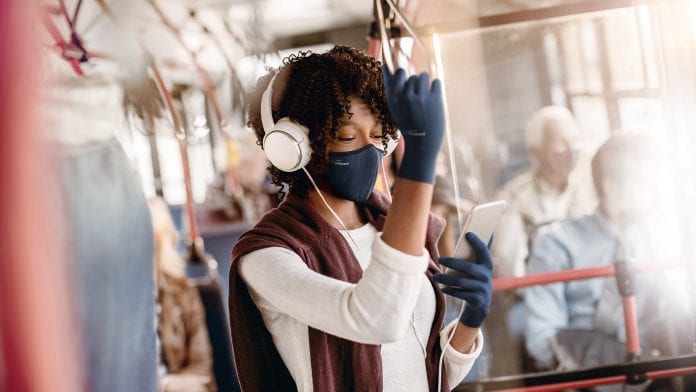 Livinguard AG's Victoria Banaszak explores the need for evolving regulations to accommodate innovation driven by the pandemic.
Paradoxically, COVID-19 has delivered on hygiene innovation. Whether in terms of masks or other hygiene verticals, new developments and technologies have emerged rapidly that promise a future of permanent hygiene, under one condition: upgrading an outdated pre-COVID regulatory framework. At stake is not only a major step forward in global health, but also the economic recovery and transition to a sustainable future.
Regulatory reforms are ex-post animals, reactively responding to technology developments once they have taken place, rather than anticipating or accompanying them. In fact, over the past 20 years, digital trailblazers have revolutionised the ICT industry, constantly outpacing regulatory regimes. Sometimes, hardship fuels innovation; in that regard, the COVID-19 pandemic has been a breeding ground for innovative solutions, especially in hygiene. How can we make sure that the right regulatory framework is in place to sustain this innovation, instead of killing it? It is time for regulations to stop playing catch-up and chart a post-COVID path forward.
The 2020 race for masks
Rarely has demand for a product accelerated so rapidly than in the case of face masks. In fact, demand for masks and personal protection equipment (PPE) skyrocketed over the past 18 months. At the outset of the crisis in March 2020, China stopped being the global supplier; and countries began to introduce trade barriers, thereby making face masks a precious commodity. While inventive solutions intended to be short-term stopgap measures blossomed, technology stepped in to improve the fabric of masks.
Progressively, initial export bans made way for better systems of co-ordination. The EU responded to cross-border emergencies. On 7 May 2020, the European Commission began the process of delivering 1.5 million masks to Member States to protect EU healthcare workers. Since then, the rescEU medical reserve has delivered millions of items of PPE to Member States at risk of shortage. A year in, there is still more the EU can do to equip citizens with the best possible protection.
Catching up on a rapidly changing viral landscape
Faced with new variants of COVID-19 and a surge in the number of cases, European countries have begun to tighten mask regulations in the hope of slowing the spread of the virus, reverting to local standards over European ones.
In January 2021, Austria and two German states mandated the use of medical-grade facemasks and Filtering Face Piece (FFP2) masks in the workplace, on public transportation, and in shops. Minister-President of Bavaria Markus Söder commented: "If the virus becomes more dangerous, the mask has to get better."
France followed suit with a similar mandate advising against homemade and fabric masks. The Haute Conseil de la Santé Publique, France's health advisory council, cautioned: 'cloth masks, preferred because they can be washed and reused, do not guarantee protection against new variants.'
The best of all worlds
In this assessment, one assumption was left unconsidered: that safe, medical-grade, reusable masks do exist. Livinguard, a high-end hygiene tech company based in Europe and with operations worldwide, has developed a mask certified as a medical mask, providing the tight fit of an FFP2 mask and the filtration efficiency of a medical mask, which is proven to destroy bacteria and viruses in 99.9% of cases. In fact, the Livinguard PRO MASK is one of the few medical masks made of a self-disinfecting textile, and maybe the only one not to rely heavily on chemicals to do so. Years of research and innovation have made it possible to transform an originally single-use object into a product that is not only safe, reusable, washable, and recyclable, but also self-disinfecting.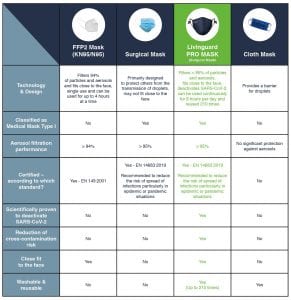 A class of its own
Facemasks usually fall within one of three categories: FFP, medical masks, and fabric masks. Medical masks offer the highest protection; FFP offer better adherence; cloth masks are the most environmentally friendly. All three are breeding grounds for bacteria if not used properly. In this context, the  Livinguard PRO MASK created a class of its own, offering the best of each of these three categories with the highest safety, adherence and sustainability profile, plus the power of self-disinfection.
FFPs are designed as disposable masks for occupational safety and are certified as particulate respirators according to the European standard EN 149:2001. They provide perfect adherence to the face and two-way protection, filtering both outgoing and incoming air. The level of protection provided by an FFP mask is determined by the type of filter used. FFP2 masks provide at least 94% filtration, but are not designed to be reused. They should only be worn for up to 75 consecutive minutes at a time and for a total of up to four hours per day, as they can make it difficult for the wearer to breathe.
Medical masks comply with the European Medical Device Directive EN 14683:2019 and are designed to protect third parties from droplet transmission. These masks provide at least 95% filtration. They usually do not provide a snug fit around the mouth and nose, meaning that the wearer is not correctly protecting herself, as particles can enter easily on both sides of the mask. The performance of both FFP2 and medical masks is measured by the possibility of the passage of particles and by their materials. In addition to the risk of transmission and droplets for the wearer and third parties, the medical mask carries a risk of contamination, as the material allows viruses to adhere to the surface of the mask. For this reason, disposable surgical and FFP2 masks are single-use products that must be replaced every four to six hours.
Non-medical masks are usually made of textile fabrics and are reusable and washable. These masks are not subject to special standards, but they must ensure that the mouth and nose are covered. Their most significant limitations are related to the risk of infection contamination masks and the lack of filter performance. Moist tissue is a breeding ground for bacteria, and so are masks which are not properly stored or washed.
A leap forward in personal protection
The  Livinguard PRO MASK is one of a kind. It is a certified medical mask according to EN 14683:2019, made from a special textile which can be used for 210 days with no compromise on safety and efficacy, thanks to a technology that safely destroys viruses and bacteria including SARS-CoV-2. It adapts to the face and provides 95% filtration of particles and aerosols, as is required by FFP2 masks. The mask costs €30 and can be used for six months, for an average daily cost of €0.16 – an environmentally as well as economically sustainable choice.
Zeroing in on disposable mask pollution
Livinguard's reusable, self-disinfecting mask technology cuts waste associated with disposable masks. The increasing amount of plastic in use, its impact on biodiversity and contribution to climate change, and the need to shift to a circular economy are all on the EU's policy agenda. The large amounts of single-use protective gear used during the COVID-19 pandemic – the UK alone sends 1.6 billion facemasks to the landfill each month, according to a September 2020 Environmental Journal article – have heightened the plastic crisis and strengthened the resolve to tackle it with a circular approach, beyond the current outdated take-make-dispose model. Innovative solutions like Livinguard's technology make this transition possible.
Think polycationic
Livinguard has developed a durable, safe, and independently tested antiviral and antimicrobial technology, which destroys viruses and bacteria permanently and continuously. The principle behind Livinguard's technology is the ability of the material (polycationic surfaces) to inactivate microorganisms including bacteria and viruses. Livinguard's textiles have a positive charge that, when in contact with negatively charged bacteria and viruses, keeps them attached to the fabric. The positive charge of the tissue is more powerful than the negative charge of microbes, meaning that they are eradicated. Livinguard's technology has been shown to effectively inactivate up to 99.9% of SARS-CoV-2 as well as other viruses and bacteria. In addition to killing bacteria and viruses, Livinguard's technology continuously disinfects and is safe for humans and the environment.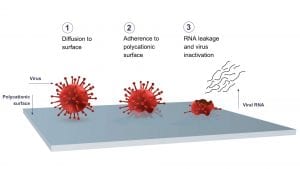 The first EPA-approved self-disinfecting textile
Research has validated the effectiveness of Livinguard's next-generation self-disinfecting textile against the virus. Researchers from Open University Berlin in Germany confirmed the capacity of Livinguard's self-disinfecting technology to continuously inactivate viruses, including 99.9% of SARS-CoV-2. This test was conducted in the context of the EU-funded EIT Health Project ViruShield, to discover alternative filter materials for facemasks and help the EU cope with short PPE supplies. Similarly, tests conducted by the Department of Environmental Science at the University of Arizona confirmed that the Livinguard technology permanently deactivates over 99.9% of the human coronavirus.
In February 2021, the US Environmental Protection Agency (EPA) confirmed that Livinguard's textile is the first fabric worldwide to be confirmed as a disinfectant. The EPA approval confirms that Livinguard's self-disinfecting technology remains effective on textiles tested after 30 industrial washes, giving it broad application across many industries.
Paving the way to permanent hygiene
Livinguard's patented breakthrough technology has created a new self-disinfecting category of textiles, whereby a washable and reusable textile kills bacteria. "Unlocking the limitless possibilities of permanent hygiene and proactively improving the health and safety of the public is at the heart of Livinguard's mission," said Sanjeev Swamy, Livinguard's Founder and CEO. "We can now have self-disinfecting aeroplane seats, hospital and hotel linens, sports apparel, medical scrubs, footwear, uniforms and carpeting. Essentially, any business or organisation which uses textiles can effectively utilise our self-disinfecting technology."
18 months of COVID-19 have led to a change in mindset regarding public health and hygiene. Grabbing a mask before going out has become as normal as carrying house keys. In a connected world where bacteria spread faster due to global travel, prevention is the new normal. In this context, Livinguard's self-disinfecting textiles have a large, transformative role to play. Livinguard is therefore partnering with governments, retailers, transit companies, food packaging businesses and hospitals around the world to leverage products that can utilise its turnkey self-disinfecting technology, helping them to provide peace of mind to their customers, employees and partners.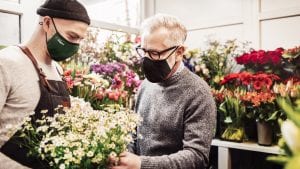 Permanent hygiene empowered by regulation
Europe's citizens are preparing to get back to work safely. To help its residents come back to a 'new normal' in a strategic and proactive manner, the EU should include reusable PPE in public procurement and promote its use at the Member State level; while promoting a new regulatory framework taking into account new categories of safe, self-disinfecting, and sustainable masks, such as the Livinguard's Pro mask. It is time to update the regulatory textbook to acknowledge that masks offering the best of all worlds exist, in order to avoid corralling innovation into outdated regulatory categories.
With advanced technologies, communities can endure many of the ills brought about by this pandemic, yet outdated regulations risk putting these technologies out of reach. As governments strive to reset their economies, regulation must be flexible to deliver the highest possible standards of protection to people and planet.
This article is from issue 17 of Health Europa. Click here to get your free subscription today.
Contributor Details