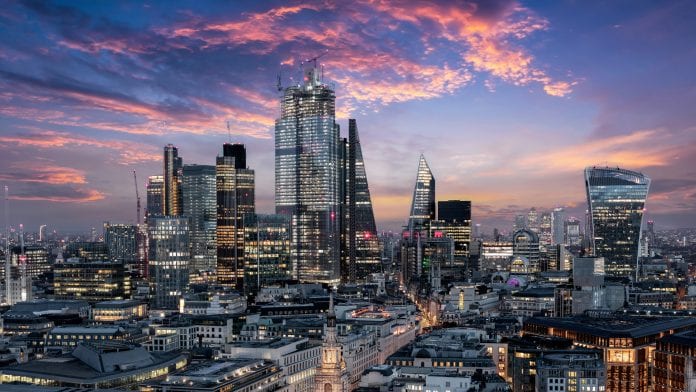 There is a growing number of cannabis companies announcing entry into national & international stock exchanges – here we explore investing in the cannabis industry.
As increasing numbers of countries and states move to legalise and regulate the purchase, production and cultivation of cannabis, the market is responding accordingly. The legally sanctioned cultivation and consumption of cannabis for adult use and medicinal purposes is becoming increasingly prevalent; and products containing cannabis and its derivatives are enjoying a market surge. But what do people need to know about when it comes to investing in the cannabis industry?
In 2018, the global medical cannabis market was worth $13.4bn, with a projected compound annual growth rate of 26.4%; meaning its value could increase to $148bn by 2026. Sales of products containing CBD reached $1.9bn (€1.71bn) in 2018; and are expected to rise to $20bn (€17.98bn) by 2024. With a growing number of cannabis companies announcing their entry into national and international stock exchanges, MCN explores the world of cannabis investment.
Investing in the cannabis industry: the next big thing?
To date no cannabis firms are listed on the FTSE, leaving UK investors to test the waters of international stock markets. Growing numbers of North American companies are listing on American and Canadian exchanges, while Europe has seen a boom in exchange-traded funds.
Zeta Ceti, founder and CEO of Green Rush Consulting, told MCN: "The main benefits of investing in the cannabis industry is that as an investor, you will be in on the ground floor of a new industry which may yield the most return. There is also a significant amount of innovation in the space with lots of room for growth. The key drawbacks are significant risk, uncertainty; and poor management teams without proper execution."
What can we learn from Canada?
Canada has been at the forefront of the global cannabis market, both in commercial and medicinal terms. The country's early adoption of legalised medical – and, later, adult use – cannabis, in tandem with the light regulatory approach favoured by the Canadian government, has contributed to a boom in Canadian cannabis production; both with the formation of new businesses dedicated to cannabis products and the expansion of existing entities to meet growing consumer demand.
Moreover, Canada's permissive approach to cannabis cultivation has meant that Canadian producers are frequently relied upon to import cannabis to countries whose legislation is a few years behind Canada's, but whose demand is growing just as rapidly. Few EU Member States are prepared to produce their own cannabis derivatives; and even when intra-EU cultivation projects are fully operative it will be some years before they are able to meet internal market demands.
Banking and regulation
One key obstacle faced by both cannabis-related businesses and their investors is that of financial regulation. Even in countries where licensed cannabis production is nominally legal, business owners and investors have faced difficulties in accessing finance and banking support, with entirely legitimate corporate cannabis adherents reporting the closure of bank accounts without forewarning and the seizure of assets. In many countries, while cannabis may be wholly or partially legal – whether this is as a prescription-only medicine, as an over-the-counter treatment or freely available for purchase – the legislation which governs banking and finance has yet to catch up.
Ceti noted: "I would like to see a streamlined sound cannabis policy that reflects equal opportunity, balanced supply chain business licensing, formal education and training institutions, interstate commerce, less taxation and higher volume strategy, and banking services."
Debbie Churgai of US-based campaign group Americans for Safer Access added: "The SAFE Banking Act could result in several positive changes for medical cannabis patients. For example, we know that the cost of medicine is a significant barrier for many patients. If the SAFE Act is enacted, it would reduce the cost of operating a medical cannabis business, which almost certainly would result in lower prices for patients and increased access for those in need.
"Additionally, banking would allow these businesses to begin accepting credit or debit cards, processing online orders, and providing cashless delivery services, all of which are important for those with mobility issues or whose chronic condition might make it a challenge to make separate trips to an ATM and a dispensary every time they need to purchase medicine. Offering protection to banks working with cannabis businesses may move medical cannabis one step closer to being covered by insurance companies."
Please note, this article will also appear in the second edition of our quarterly publication, Medical Cannabis Network Quarterly. Subscribe here for FREE to receive all the exciting news updates.
Recommended Related Articles