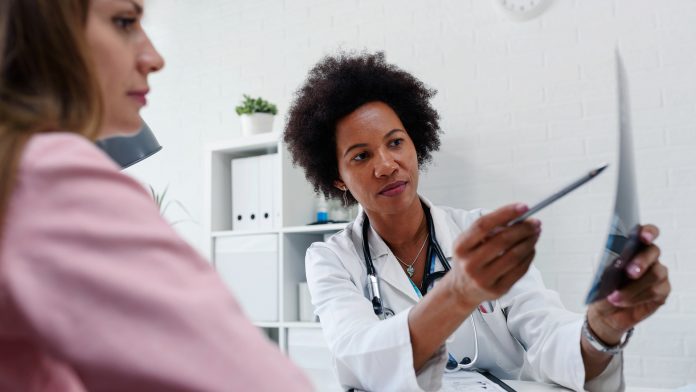 The NHS plans to launch a consultation on proposed new standards that will improve cancer diagnosis and treatment.
The new standards have been curated and developed by clinical leaders and are supported by NHS staff as well as patient groups and cancers charities. The new proposal aims to improve cancer diagnosis and treatment by simplifying and updating the existing cancer standards, based on recommendations of the Independent Cancer Taskforce.
Patients, clinicians, and the public will be asked to share their views on the proposed standards in the future.
The new standards for cancer diagnosis and treatment
The NHS has outlined standards for cancer diagnosis and treatment. Currently, it has a complex set of nine separate performance standards, with different targets covering different routes into the system.
However, the new proposal aims to ensure patients have the same opportunity for faster cancer diagnosis and treatment, including:
The 28-day faster cancer diagnosis standard, which would see patients who have been urgently referred, have breast symptoms, or have been picked up through screening, have cancer ruled out or receive a diagnosis within 28 days.
A 62-day referral to treatment standard, meaning patients who receive a cancer diagnosis will start treatment within nine weeks from the date of referral.
A 31-day decision to treat to treatment standard, so that cancer patients receive their first treatment within a month of a decision to treat following diagnosis.
These standards aim to make cancer diagnosis and treatment timelines easier to understand for people with suspected cancer and their families whilst also helping to diagnose cancers earlier and save more lives.
Before the faster diagnosis standard was introduced, access standards for cancer have remained unchanged since 2009. Yet, the two weeks wait target that is in place currently sets no expectation of when patients should receive test results or get a confirmed diagnosis.
Dame Cally Palmer, NHS National Director for Cancer, said: "Access standards have been key to improving the timeliness of treatment for people with cancer since they were first introduced in 2000.
"As we see advances in diagnosis and treatments for cancer, it is only right that these standards are modernised – so that we can ensure patients are diagnosed more quickly and are given the treatment they need as soon as possible, helping us save even more lives.
"These proposed changes are an important part of improving cancer care, and so from today, the NHS will be inviting views from patients, staff and the public".
The revolutionary faster diagnosis process
Through the introduction of the new proposals, if accepted, the NHS would focus on the time from referral to people finding out their results within a maximum of 28 days. This new standard would allow cancer diagnosis and treatment to be prioritised with the hope to address the disease quicker and saving lives.
The faster diagnosis proposal has been implemented and tested in selected areas, with the data showing that performance against the 62-day referral to treatment procedure was significantly higher (74.9%) than the control group (71.7%) when using the new measures.
Additionally, the elective recovery plan published in February 2022 outlined how the NHS aims to return the number of people waiting more than 62 days from an urgent referral back to pre-pandemic levels by March 2023.
Catherine Harper-Wynne, Chair of the Breast Cancer Faster Diagnosis Group, said: "The proposed update in standards provides a better reflection of our current clinical approach and allows for greater flexibility to offer patients the most efficient route to diagnosis, allowing us to start treatment as quickly as possible. For breast cancer patients, there is evidence, from the pilot already completed, that a higher proportion of patients had cancer ruled out within 28 days".
Patients have informed the NHS that the focus on achieving a rapid diagnosis or ruling out cancer is the right one, opposed to the timing of the first appointment.
Recommended Related Articles