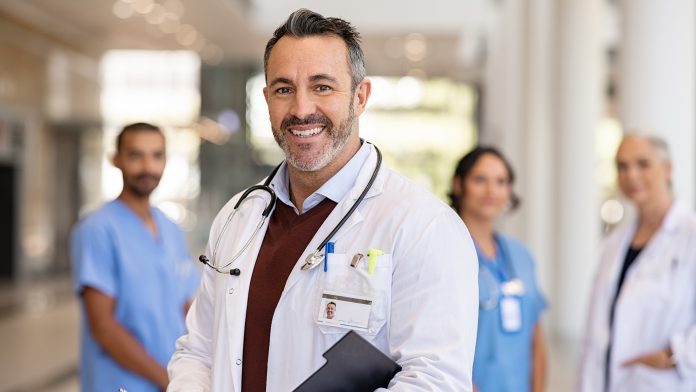 Thousands more staff will be recruited as part of an expansion of the GP workforce ahead of winter, aiming to free up time to see patients.
In a new announcement by the NHS, thousands of GP assistants will be recruited to practices from October. This will rapidly expand the GP workforce to offer more admin support with roles that have proven to reduce the time GPs spend on tasks such as writing letters by more than two-fifths. 
Furthermore, the existing GP workforce will train the assistants to do blood pressure checks, heart rate and blood tests as well as arrange appointments, referrals, and follow-up care for patients. 
Digital and transformation leads in the GP workforce
The NHS local areas will also recruit up to 1,250 digital and transformation leads across the country to help improve patient access to primary care. Furthermore, there will be a digital lead in each primary care network (PCN), who ensure the GP workforce is using the latest technology to offer more telephone lines, monitor their call response times or offer support with the NHS app which, from November, will also help patients review their test results. 
The growing demand for GPs
GPs are facing record demand, with figures showing that up to July 2022 that around 11 million more routine appointments were carried out compared to the same period last year. 
The GP workforce has increased by 19,000 since 2019, ahead of the government target of recruiting 26,000 staff by 2024, which includes building multi-professional teams who offer a wide range of care. 
Furthermore, the number of advanced practitioners working in practices will be doubled to up to 2,500 in England – they are clinical professionals such as pharmacists, occupational therapists and physiotherapists who can offer patients more specialist care with the GP workforce. 
This expansion is part of the multiple NHS measures to prepare for winter, including increasing bed capacity, and increasing the number of 999 and 111 staff. 
Dr Amanda Doyle, national director of primary and community care, said: "Giving patients timely and convenient access to GPs and primary care is vital, especially during winter, which is why we are introducing brand new roles and giving GPs more flexibility to create teams that best meet the needs of their local population. 
"NHS staff have worked incredibly hard to deliver record numbers of GP appointments for patients, with 11 million more this year so far than the same period last year, and more than four in five people who book an appointment seen within two weeks, including two fifths who are seen on the same day. 
"The introduction of GP assistants can reduce the time doctors spend on correspondence by up to 85%, while also carrying out basic clinical tasks such as taking patients' blood pressure and heart rate, meaning doctors have more time to do what they care about most – treating patients – while digital leads will help practices use the latest technology to manage demand and capacity". 
Recommended Related Articles