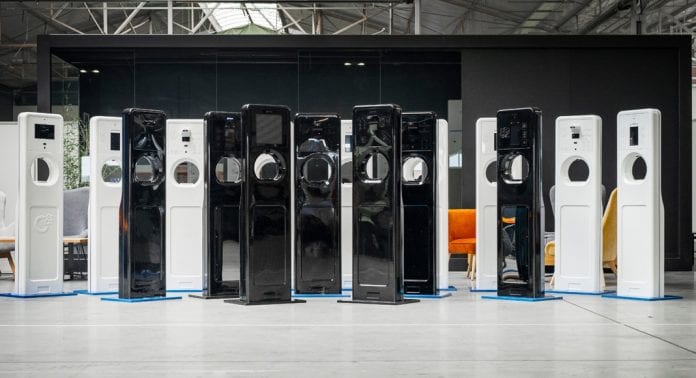 The need for hand sanitisers is everywhere. They have become a crucial public health aid.
Sanitisation stands help the fight against the spread of pathogens and germs. Now, with developments in technology, additional features include hands-free temperature checking; face recognition; keycard reader efficiency; and the ability to monitor air quality and pressure within a specified area. It is one of the best ways to manage and monitor users' health status, thereby increasing our ability to avoid spreading germs and ultimately preventing us from getting sick.
LumniCleanse Ltd provides a range of products which are adapted to the requirements of the current market; and our aim is to be able to be involved, stay one step ahead and compete with technology advancement in the future. We supply a suite of industry-leading sterilisation products proven in medical and hospitality settings across Europe. All of our products have an EC declaration and a CE marking.
The LumniCleanse range is designed to keep your spaces and people safe, maintain clean operations and preserve client and employee trust. We offer the best solutions suitable for all establishments.
The focus of this article is our Sanitisation Stands, their wellbeing benefits, and how investing in them will help to deliver revolutionary solutions to prevent the spread of germs and viruses; as well as demonstrating how they can be included as part of your security system.
What are the benefits of sanitisation stands?
It is a well-known fact that harmful germs can live on any surface and can be found in every public place imaginable. According to the World Health Organization (WHO), approximately 80% of all infections are transmitted by hand. The ideal way to ensure that your hands are free from germs and adequately clean is by washing them thoroughly with soap and water, but this is not always a viable option. Hand sanitisers have helped to solve this problem.
It is critical to implement an effective hand hygiene programme in the workplace now more than ever. The knock-on impact of focusing on hand hygiene leads to an overall improvement in safety from infection across an entire organisation.
Proper hygiene compliance can reduce associated costs and absenteeism. It is not only a great investment for business but is a crucial tool in stopping the spread of illness between people. Simply placing sanitisation stands in strategic spots and high-touch areas within clear sight reminds and encourages people to use them and promotes a healthy working environment.
Improvements in technology has enabled LumniCleanse to provide a Sanitisation Stand that combines both hygiene and security checks as a smart standalone unit: the first of its kind in the UK. Perfect for both manned and unmanned entrances, exits and reception areas, this product is by far the smartest and most cost-effective choice for protecting your premises, staff, and visitors from harmful airborne pathogens.
The main benefits of Sanitisation Stands include:
Significant reduction in the spreading of germs, bacteria, and viruses
Sanitisation Stands are an ideal solution for any sheltered public location, as placing the stands in and around communal areas and high-touch surfaces helps minimise potential spreading. These areas may include entrances, exits, and additional security points, employee desks and workspace, and high traffic areas, such as hospitals, hotels, airports, offices buildings, meeting rooms, break rooms and cafeterias, food courts, bars, restaurants, theatres, shopping centres, and schools
A fast, safe, and more efficient way to disinfect your hands, with the capacity to get rid of 99.9% of all germs on hands in seconds without the need to visit the restroom to wash your hands. It delivers a standard dose to both hands with no waste
Touch-free technology: a touchless experience eliminates a common contact point, reducing the risks of cross-contamination. The motion sensors remove the risk of unnecessary touching
Promotes the health of an entire company by reducing incidences of sickness and enabling everyone to play their part in maintaining and respecting the hygiene standards enforced
Keeping children healthy at school will reduce knock-on family sickness spread at home
Allowing businesses to generate a positive impression by showing employees, prospective and current clients that you care and their health is essential and are taking this pandemic seriously.
How do they work and how can we help?
LumniCleanse currently offers four different stands, all of which are affordable and easy to set up, offering point-of-entry security and contactless hygiene checks without the need for human intervention.
We have stepped up the technology with additional features to suit advanced bespoke requirements.
Standard features
All of our Sanitisation Stands are equipped with a built-in power bank. This means that there is no need for a nearby power socket, no visible cables or trip hazards, and stand installation is free of any unnecessary location restrictions. Usage time and power charging restrictions may apply, depending on the model. When the power bank is fully charged it can provide power for up to seven days, depending on the model and user frequency.
All of our stands offer hand sanitiser and a temperature checker facility with dedicated mobile application capabilities, which require access to a trusted and safe wifi network connection. Apps send real-time alerts via the wifi network to security or other designated personnel in the event of a potential health risk.
Two or more stands in multiple locations can be linked together so that only one alert is sent. This can also be done via the app, although instructions will need to be put in place to manage this. Each Sanitisation Stand boasts a USB connection port with a standard voltage of 5V, along with a dedicated cable to ensure it is kept fully functional at all times. Different colours (white, black, silver, blue and sherry) and effects are available to suit your décor; these can be customised. The frame is covered with special anti-scratch and antibacterial paint.
The dimensions of the Sanitisation Stand's main frame are 42cm x 16cm x 162cm, supported on a base which measures 56cm x 45cm. Each stand weighs only 16kg, making it light and easy to move.
SMART Indoor Air Quality Monitor has sensors checking the room's air quality, temperature and pressure. Air quality readings can be made and set up to whatever metric reading you chose to use within the app settings, measuring metrics including atmospheric aerosols (PM 2.5), volatile organic compounds (VOCs) (ppb), or carbon dioxide (CO2) levels (ppm).
The additional features available include:
Inbuilt customisable display screen, allowing the stand to double as an advertising or messaging board
Foot traffic count
Dedicated Android- and Apple-compatible apps
A special 12V LED display at the bottom of the unit, which has its own dedicated app for the stand – this can display the company's logo or could be used as an additional promotional platform. All of the different models with the LED display feature added will need to be plugged in, as the energy consumption is greater due to the additional electrical features
Tablet built into the stand with a 10-inch touchscreen multimedia display, which can be used in tandem with a dedicated app
Camera and face recognition capability, providing real-time voice prompts and non-contact automatic temperature detection with accuracy of +/-0.3°C at distances between 0.4m and 1m, with a face library capable of storing 22,400 unique faces. Facial recognition technology can also be incorporated into daily security entry/exit checks and set up for staff and visitors signing in and out
Supports Software Development Kit (SDK) and Hypertext Transfer Protocol Secure (HTTP) protocols under Windows/Linux
Supports fog, 3D noise reduction, strong light suppression, electronic image stabilisation, multiple white balance modes
Exclusive security tool using keycard technology. Make the most of your stands by linking them with your access and door lock system. Efficiently and securely grant or restrict access to any room or area. Information can also be stored to further analyse and monitor entrances and exits or staff clocking in and out, enabling individual tracking and audit trails
Self-Monitoring, Analysis and Reporting Technology (SMART) fault detection, monitoring and maintenance technology used by computers to provide advanced notifications for hard disk drive failures
The LumniCleanse Sanitisation Stand range
LumniCleanse Sanitation Stands do not look like the standard sanitisation stands which most people are used to. Instead, they are modern in appearance, with a sleek and stylish design, adding a contemporary appeal to the places where they are installed and encouraging people to try them out proactively. The options available are Comfort, Smart & Safe, Multimedia and Smart ID.
Comfort Stand
Basic temperature check
Dedicated app for the stand
Hand sanitiser area where the gel is dispensed
SMART Indoor Air Quality Monitor
Smart & Safe Stand
This stand comes with a SMART temperature checker integrated into the stand
Dedicated app
Hand sanitiser area where the gel is dispensed
SMART Indoor Air Quality Monitor
Multimedia Stand
This stand comes with a tablet integrated within the top section of the unit;
Multimedia function with dedicated app;
SMART temperature checker;
Hand sanitiser area where the gel is dispensed; and
SMART Indoor Air Quality Monitor.
Smart ID Stand
This stand is equipped with a SMART ID camera for face recognition
Multimedia function with dedicated app
SMART temperature checker
Multifunctional full entry system checking facility
Keycard technology can be added to this stand
Hand sanitiser area where the gel is dispensed
SMART Indoor Air Quality Monitor
Needs to be plugged in due to additional features
Summary
Pandemic or not, hand sanitisation used at regular intervals has found universal acceptance. The 'new normal' has become a way of life for everyone. These new habits, as well as newly gained consciousness about health and hygiene, will no doubt stay with us forever. By providing Sanitisation Stands in your facility, you are making an important investment in the future and a pro-active contribution towards monitoring and preventing the spread of germs.
Clean hands save lives.
This article is from issue 18 of Health Europa. Click here to get your free subscription today.
Contributor Details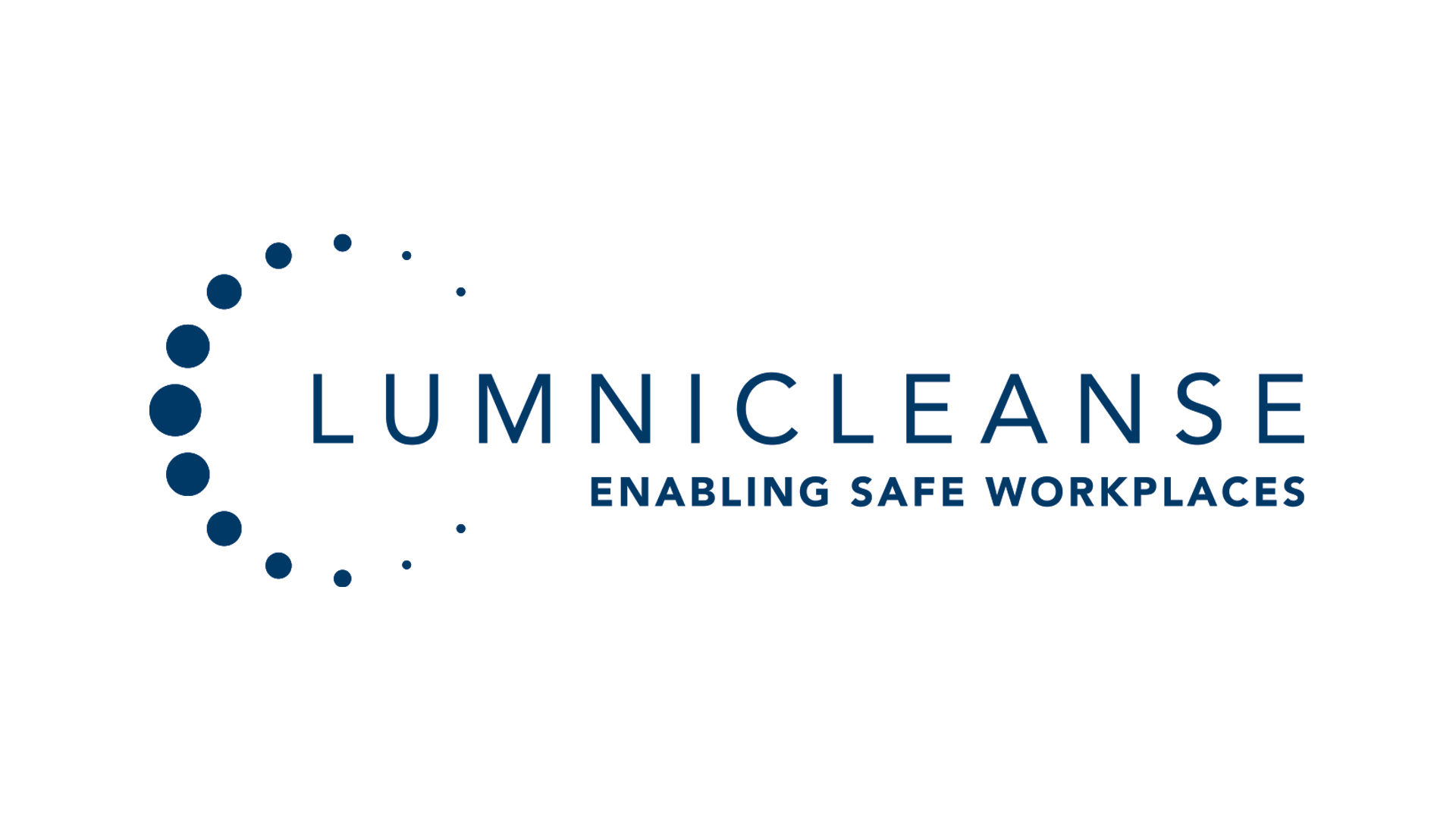 Recommended Related Articles